Ever wanted your very own Star Wars Landspeeder piloted by one of the franchise's most iconic characters, Luke Skywalker? Well, you can't! But there's still hope for your children and it is all thanks to the folks from Radio Flyer.
If you've watched Star Wars: A New Hope, you'd most probably notice Luke Skywalker roaming around on board the anti-gravity craft across the desert (Soro Suub Corporation X-34 landspeeder, to be exact). Now, you can get one for your kids to live out your Star Wars dreams (we mean theirs, not yours…).
With two seats, interactive dashboard with lights and real movie sounds, kids can cruise in this beauty at a maximum of 8km/h. two speed settings are available for forward propulsion plus a reverse in case you get stuck against a horde of Sand people.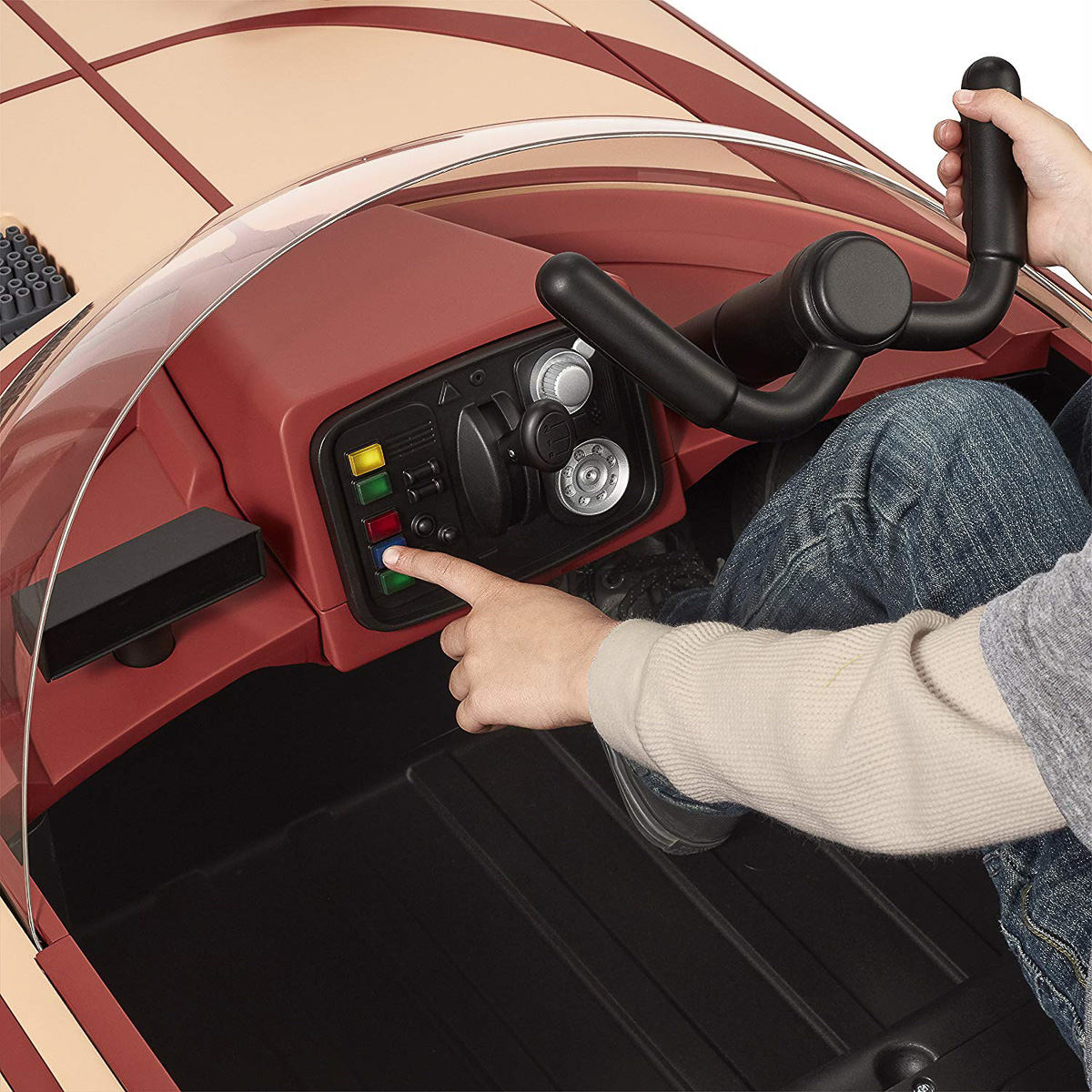 The iconic Star Wars craft comes with a 12-Volt rechargeable battery and it allows a maximum weight of 60kg so even you tiny adults can actually have a go (if the Force allows it, that is…). If you're willing to spend, you can probably get one on Amazon at around $800 (around RM3,346).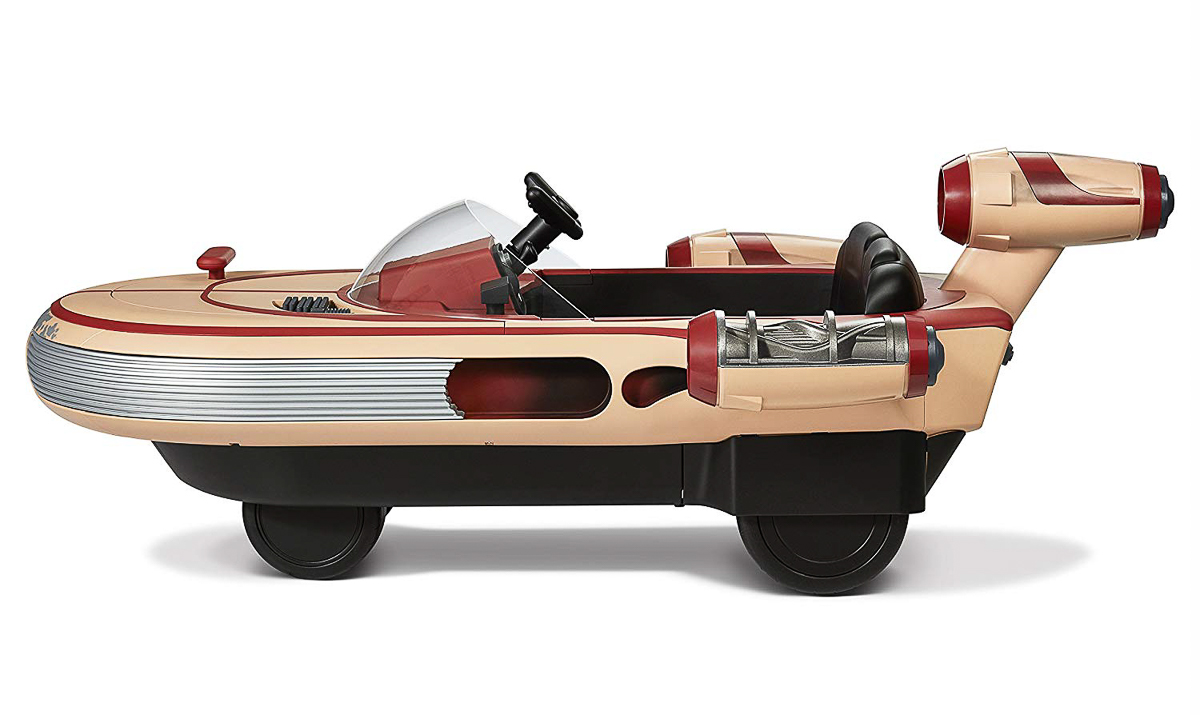 May the force be with you (when you talk to your wives about getting one for your young Padawans).