♦ Lewis Hamilton finally gets a win after 4 races and increasing assurance of another world championship title, possibly being confirmed in Mexico.
♦ Controversies again in the Ferrari camp led to Sebastian Vettel retiring with engine problems and Charles Leclerc losing his lead due to the virtual safety car being deployed.
♦ Red Bull's two drivers – Max Verstappen and Alexander Albon – started the race in poor form, the former having been given a penalty and the latter having had an accident in qualifying. But they managed to finish 4th and 5th (Albon moving up from 20th at the beginning) to collect points for the team.
♦ Poorly planned pit stop saw Kimi Raikkonen's Alfa Romeo immobile longer than necessary and dropping way down the field to end 13th. He must miss the lightning-quick and precisely planned pit stops at Ferrari.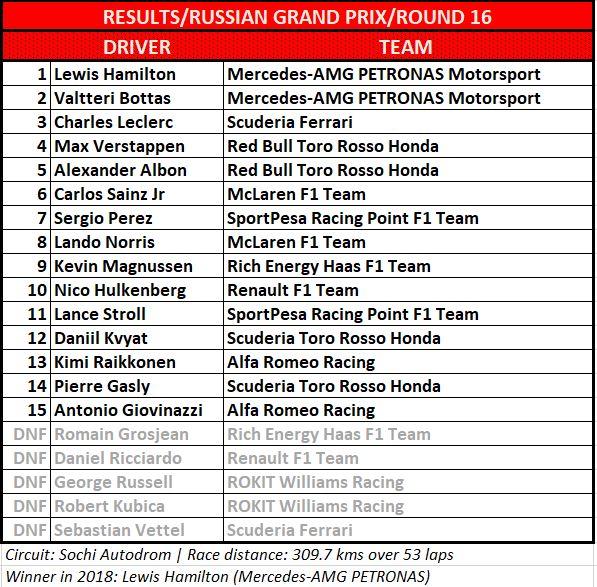 (Provisional results)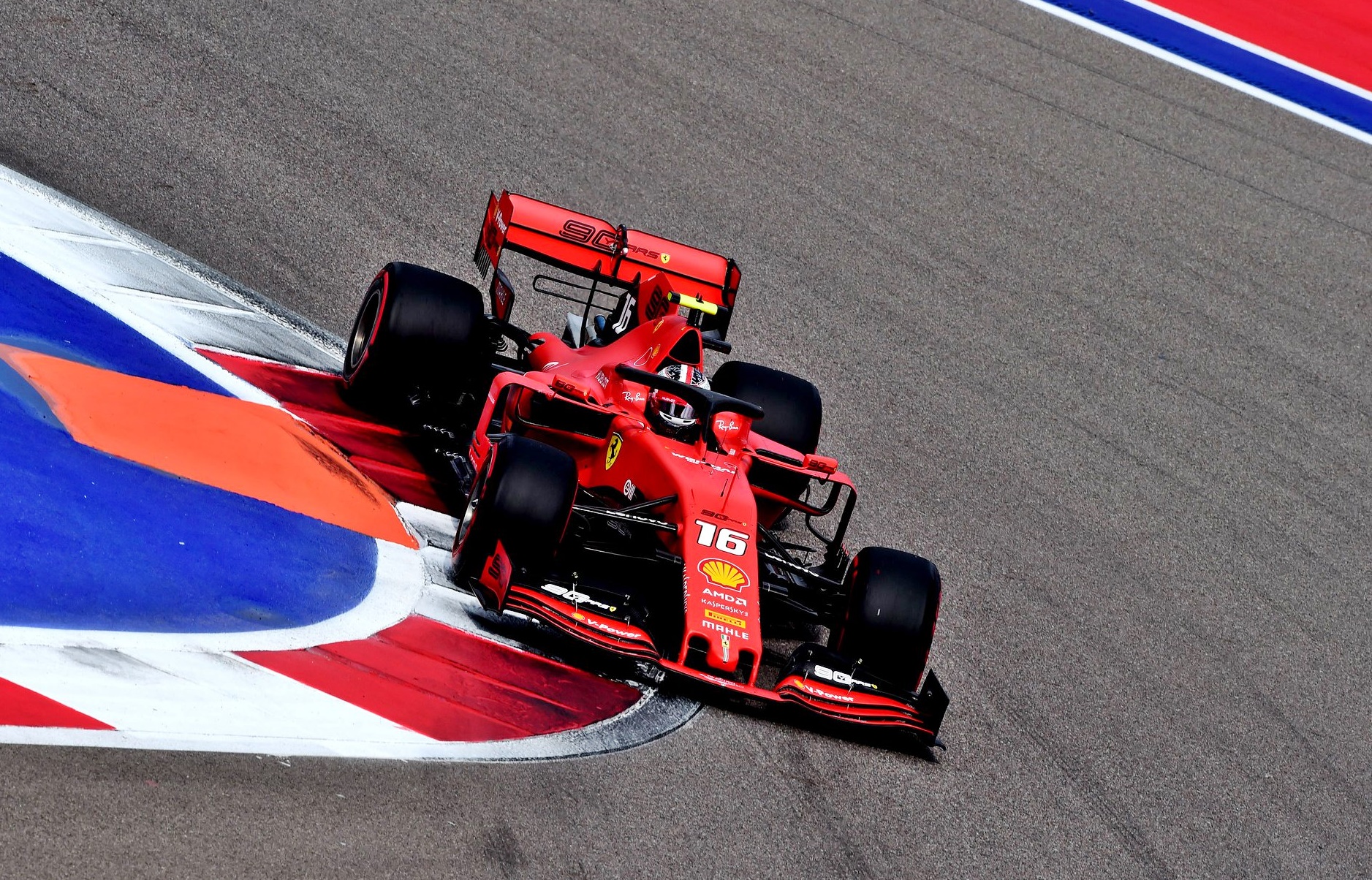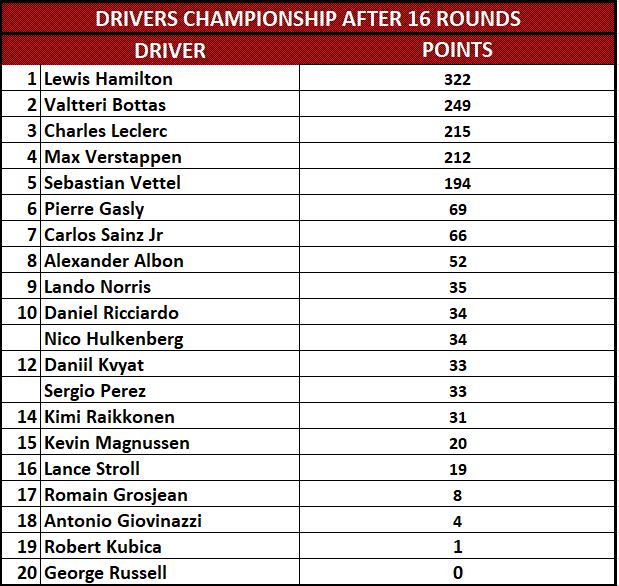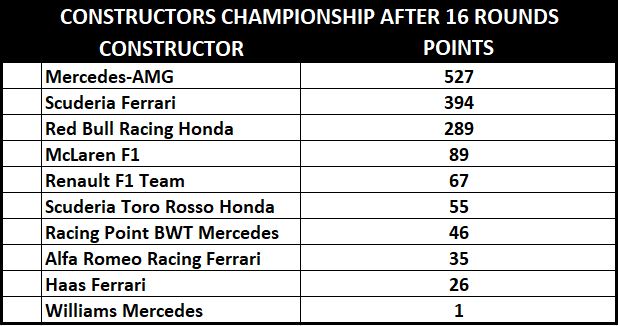 Next race in Japan (Suzuka) on October 13