The super successful McLaren Mercedes titan duo is coming back to the world of Formula 1 and we can't be more excited about the legendary prospect. McLaren Racing together with Mercedes-Benz announced that the McLaren F1 team will be powered by Mercedes starting in the 2021 season.
The long-term agreement was inked for a four-year deal and they will compete in Formula 1 as a customer team and power unit supplier. The last time this happened was back in 2014 but arguably the most success this combo has ever experienced was when the contracted the likes of David Coulthard and Mika Häkkinen.
According to Zak Brown, CEO of McLaren Racing, "This agreement is an important step in our long-term plan to return to success in Formula 1. Mercedes is the benchmark, both as a team and a power unit, so it is natural we would seek to secure a relationship with the company for the next phase of our journey. This announcement reflects the confidence of our shareholders and is an important message to our investors, employees, partners and fans that we are committed to returning McLaren to the front of the field."
As for Toto Wolff, Head of Mercedes-Benz Motorsport, he commented by saying "We are delighted to welcome McLaren back to the Mercedes-Benz racing family with this new power unit supply agreement. Although the two brands share a prestigious history, this new agreement is all about looking to the future and beginning a new era of power unit supply for the years ahead.
McLaren have been putting in place the building blocks of their revival over recent seasons, including impressive performances this season with Renault power. We hope that this new long-term agreement marks another milestone for McLaren as they aim to take the fight to the sport's top teams, including our Mercedes works team."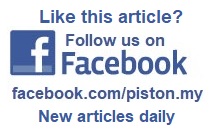 F1 (Round 16) – Highlights Of The 2019 Russian Grand Prix And Results