Edaran Tan Chong Motor Sdn Bhd (ETCM) has unveiled their latest Nissan Retail Concept (NRC) to further improve the overall Nissan customer experience in line with their ever-evolving global presence. The first Nissan showroom to adopt this new retail concept is Nikaijaya Resource (KL) Sdn Bhd.
Located at 923A, Jalan Melor, Kampung Sungai Kayu Ara (around 700m after the Damansara Toll Plaza), the new and improved Nissan showroom showcases an improved customer experience and ownership journey for the brand's presence here in Malaysia. The first exterior feature that is the most noticeable is the iconic red Nissan table signage.
Step inside and customers are welcomed with the exciting 'Nissan Drive' sales and consultation areas that provide impressive warmth and comfort. Apart from housing a fleet of test drive vehicles and up to five of the latest Nissan models, the showroom also consists of a café-styled modern customer lounge, FREE Wi-Fi connectivity, and a fun kids' corner to complete the overall wholesome experience.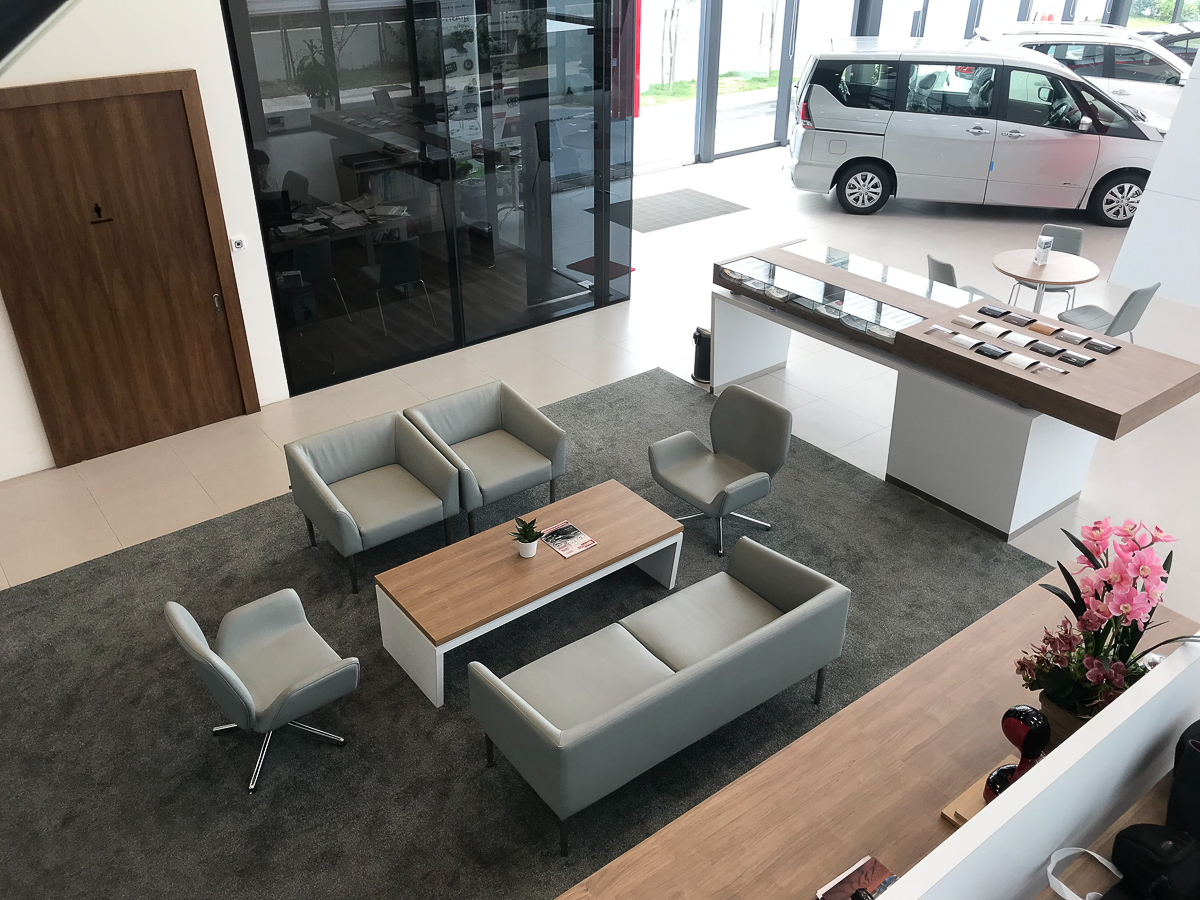 According to Mr Christopher Tan, Sales and Marketing Director of ETCM, "The Nissan Retail Concept (NRC) adapts to the latest ways of our business environment and it represents our commitment in providing our customers with a high-quality experience from the minute they arrive. We continue to expand and enhance our customer touch points to ensure a greater coverage and accessibility for our customers in order to meet the growing demand of our Nissan brand."

Interested customers can check out the new showroom this weekend (10-20 October 2019) for the Nissan Test Drive Carnival. Amazing deals are for grabs and if you're interested to test out the all-new electric Nissan Leaf, you're more than welcome to do so. For more information, head over to www.nissan.com.my.
As for those who see much potential in the Nissan business in Malaysia, ETCM invites them to consider investing in a dealership. Interested Dealer Investors can contact ETCM's Dealer Office at dealer@tanchonggroup.com or call 03-4047 8621 to know more or register their interest in being a new Nissan dealer.