It was not that too long ago when Bermaz Motor aka "Mazda Malaysia" invited us for the official launch of their all-new 2019 Mazda CX-8 seven-seater SUV. For the trip up north, they gave members of the media a chance at driving another new offering of theirs in the form of the 2019 Mazda CX-5 2.5 Turbo AWD, their latest range-topping five-seater SUV masterpiece.
September 2019 was when they announced that their new Mazda CX-5 range was opened for booking and by the looks of things at their roadshows, people paid a huge interest in all of their latest offerings. One that received a lot of positive feedbacks was the new turbocharged CX-5 with AWD (All Wheel Drive). So, what do you get in a Japanese SUV that is priced from RM181,770.40 (OTR without insurance)?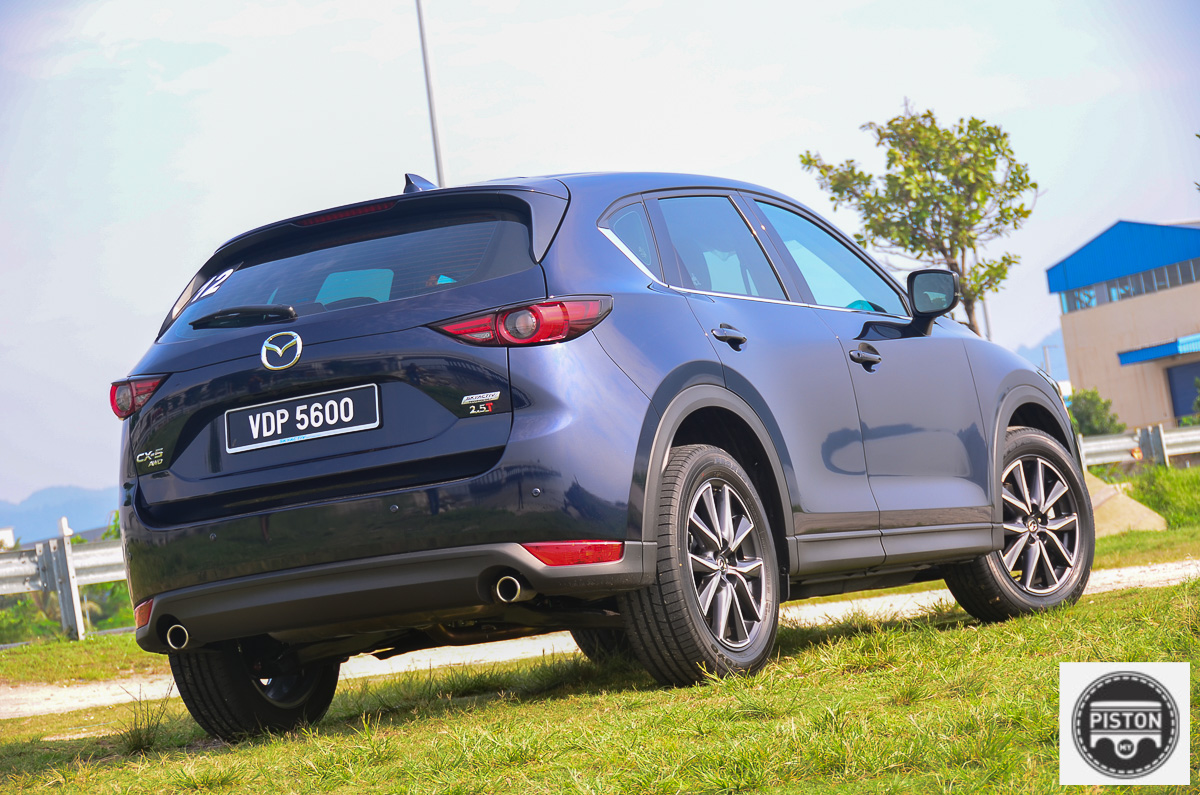 First and foremost, the main highlights that were focused on when designing the CX-5 are comfort, convenience, driving stability, and performance. In the latest turbocharged CX-5 variant, you have all of those in abundance and we were astounded by how much things have improved in only a matter of a few short years.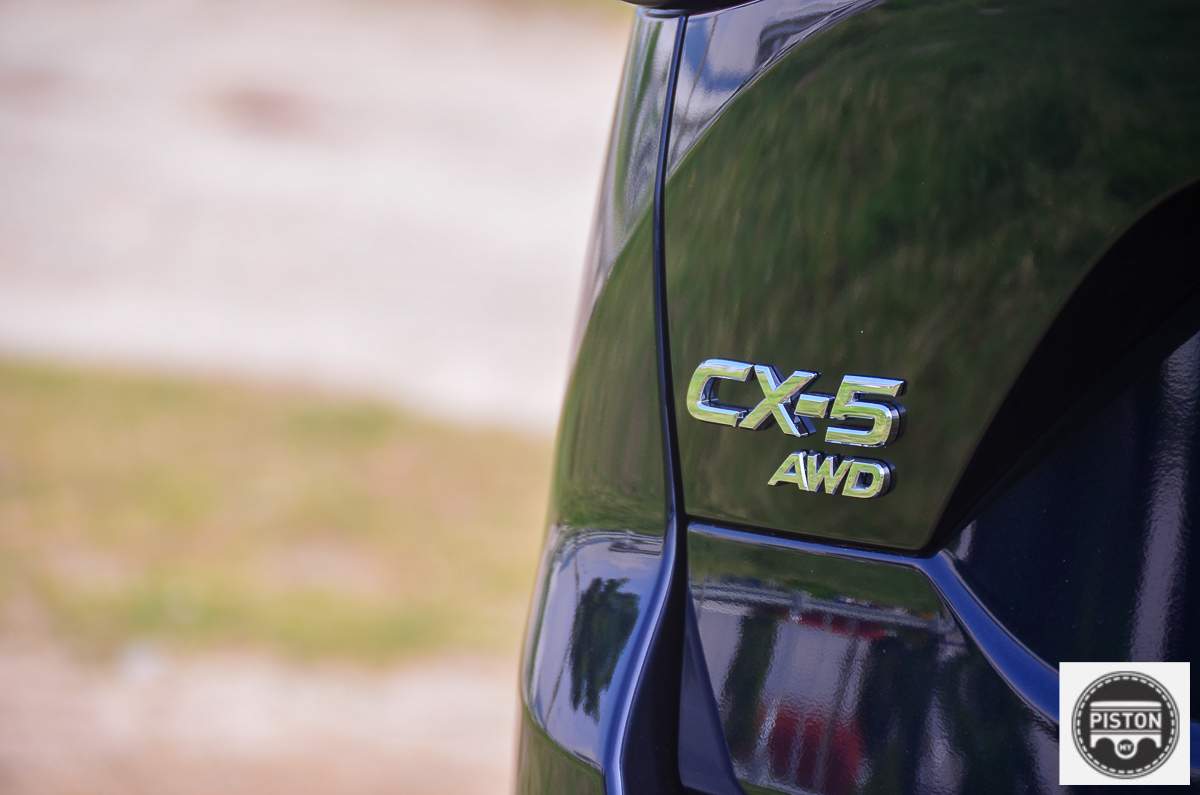 Starting from the exterior, there are not a lot of differences compared to the other variants available for purchase. In fact, the only major difference that we can find is a small red 'T' at the rear placed next to the 2.5 to indicate that this is indeed powered by a 2.5-litre turbocharged engine.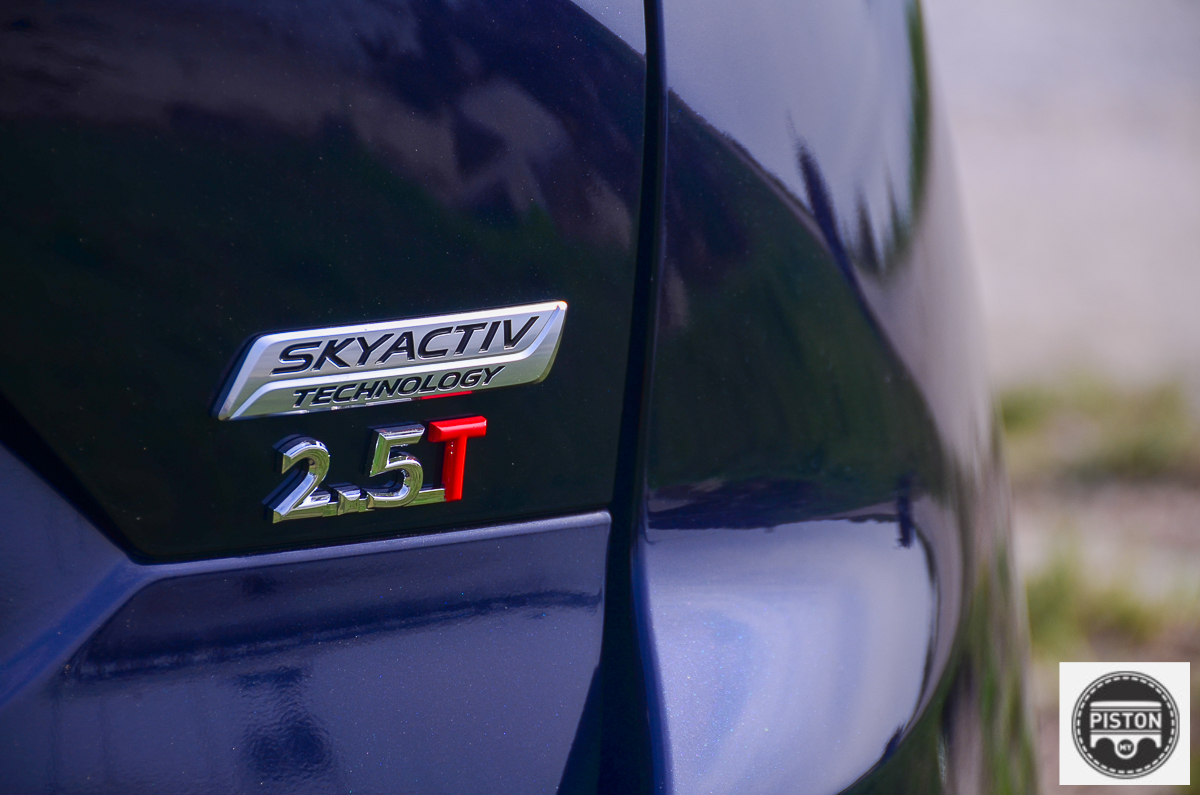 How significant is the turbo addition? The range-topping Mazda CX-5 is able to produce a 228hp at 5,000rpm and 420Nm of maximum torque as low as 2,000rpm. Compared to the non-turbo 2.5L 2WD option (which is priced at RM167,770.40 – that's an RM14,000 difference), the 2.5T produces 19.7% more power and a whopping 62.8% more torque!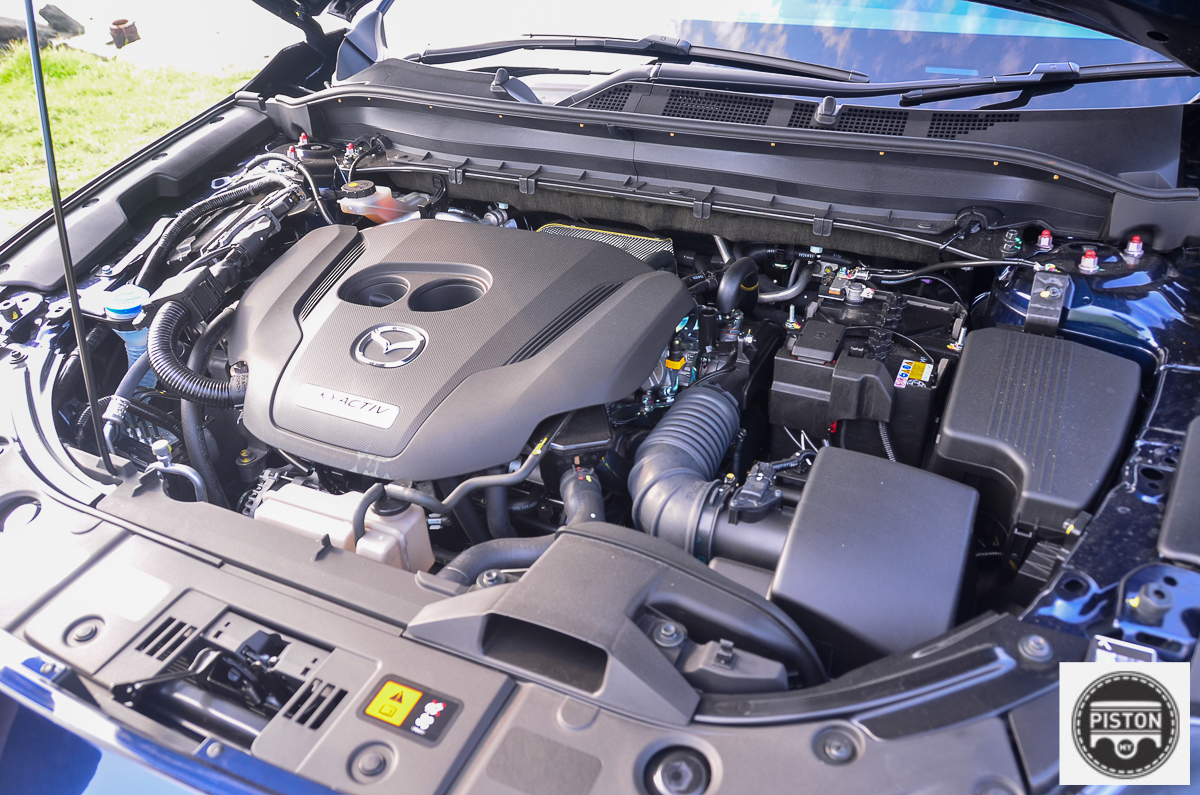 That's a huge leap in power figures and in terms of driving, this Japanese SUV flies effortlessly, especially on highways. Getting it up to highway speeds was done in a matter of seconds and maintaining a cruising speed of over 150km/h was effortless for this new powerplant. It might cost an extra RM14,000, but we think it's definitely worth it if power is what you're looking for.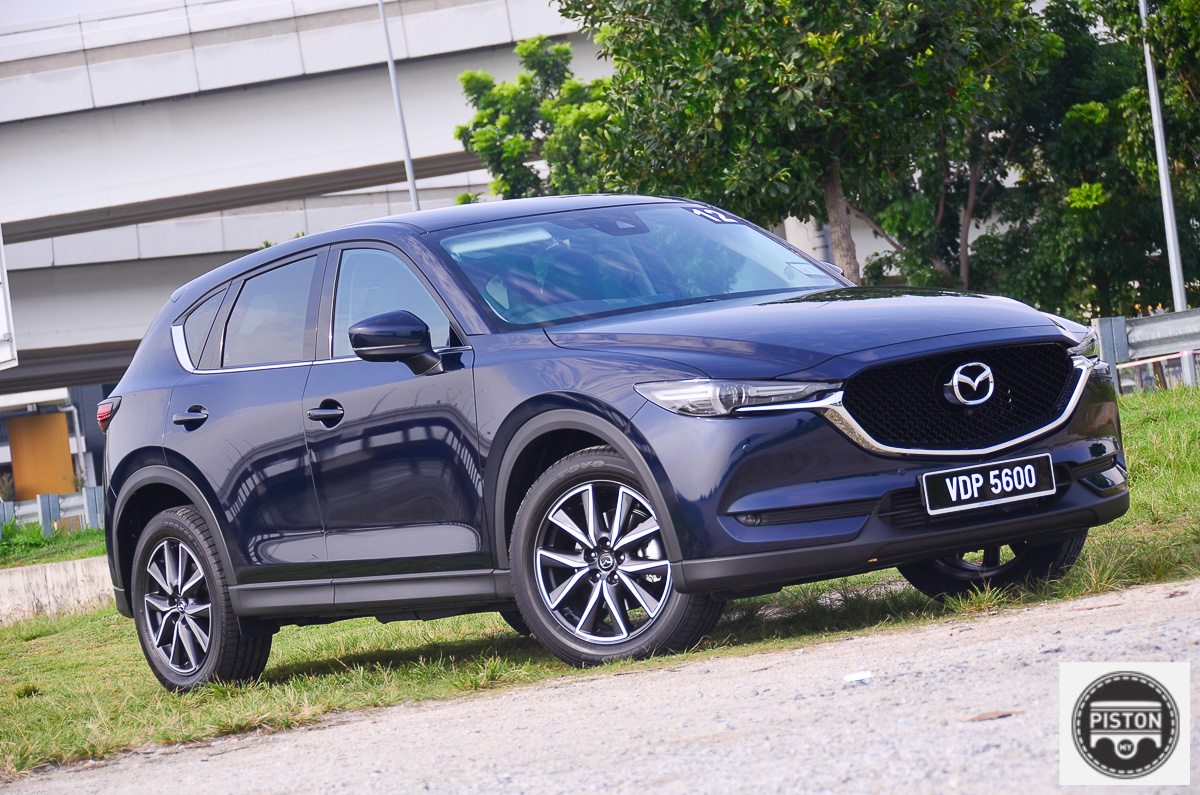 But there's a slide trade off when it comes to more power – fuel consumption. True, the CX-5 can travel over 400km in a single tank of fuel when driven normally but with that much power, driving at a normal pace is unlikely for us. Our best fuel consumption figures sit around 8km/litre which means super fun driving but requires just a tad more fuel than usual.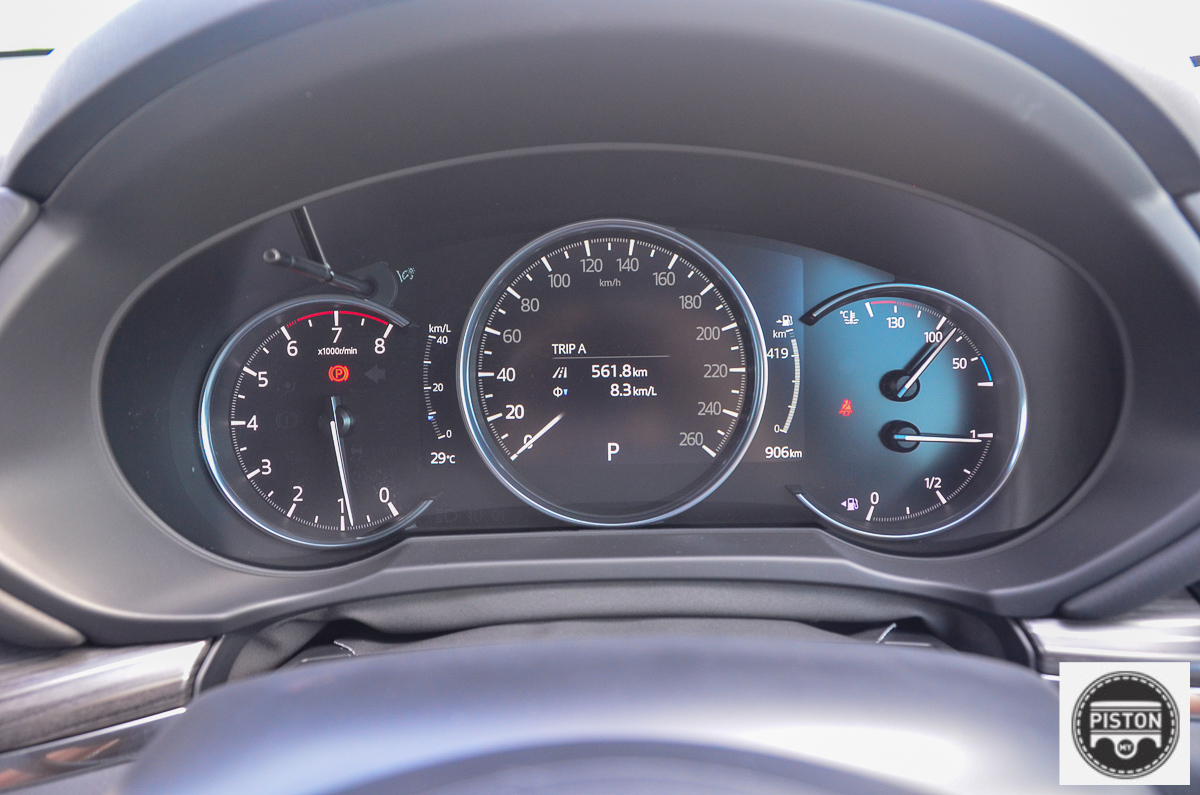 When paired with the Mazda G-Vectoring Control Plus (GVC+) system available across the variant, this particular SUV is not only powerful but provides excellent driving dynamics and comfort, even for long-distance driving. Not a lot of body roll can be felt as the GVC helps in maintaining the car levelled at all times by shifting weight distribution, steering response, braking, and more. It's amazing how comfortable the ride was as we didn't feel tired even after driving for hours.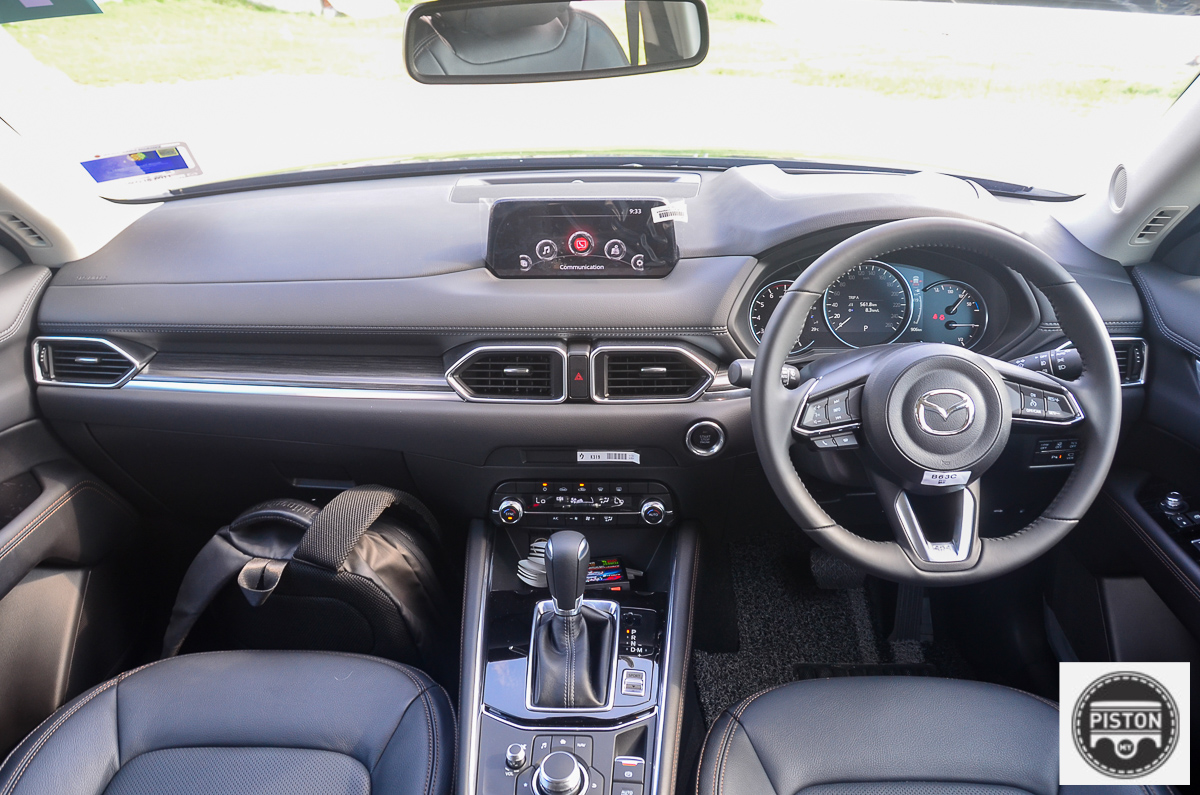 Perhaps the biggest updates can be seen on the inside. With the addition of Apple CarPlay® and Android Auto® in its Mazda Connect Infotainment unit, any smartphone user can connect seamlessly without having to worry about the hassle of Bluetooth connectivity, pairing, or syncing. Integrated apps like Waze, Spotify, and more helps to bridge the gap closer between you and the vehicle.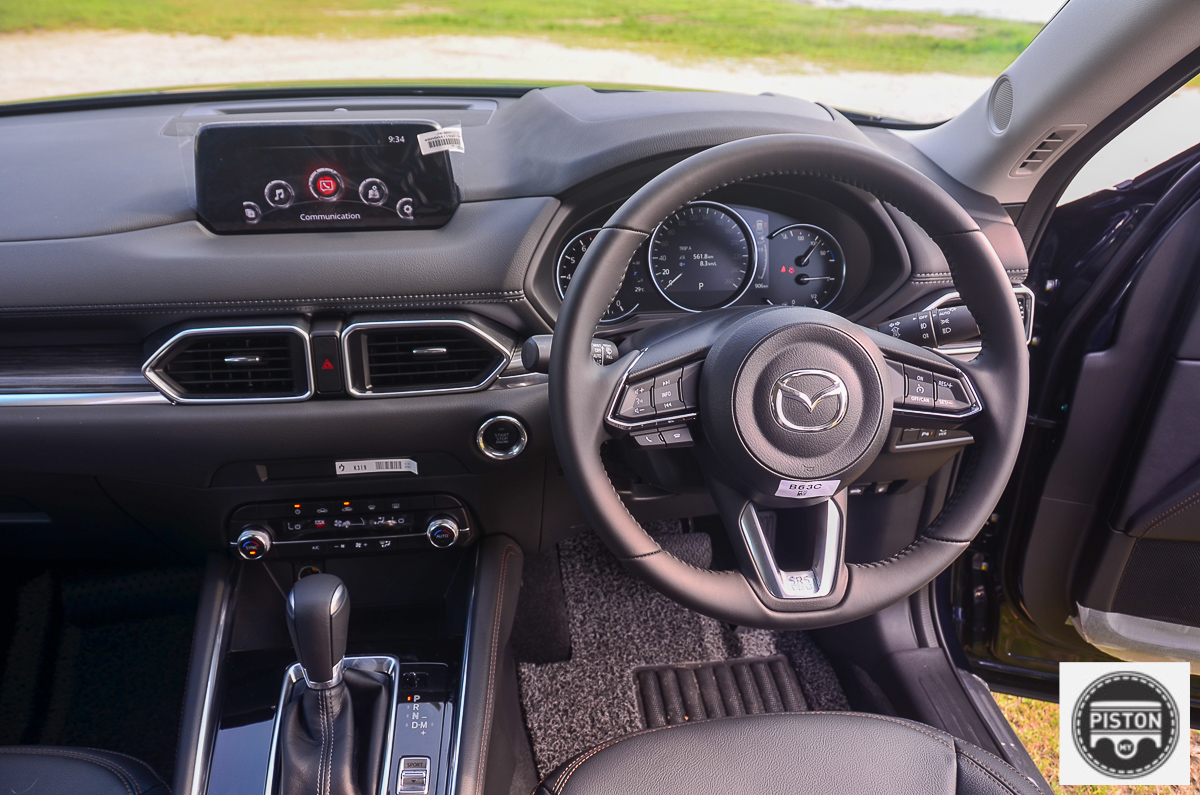 There's also the new configurable 7-inch TFT gauge display that helps to show all the necessary information you need pertaining the car. It looks gorgeous with just enough information as to not distract the driver. Switch it into Sport Mode and the main dial turns red to indicate that you have those extra revs to have some in the twisties.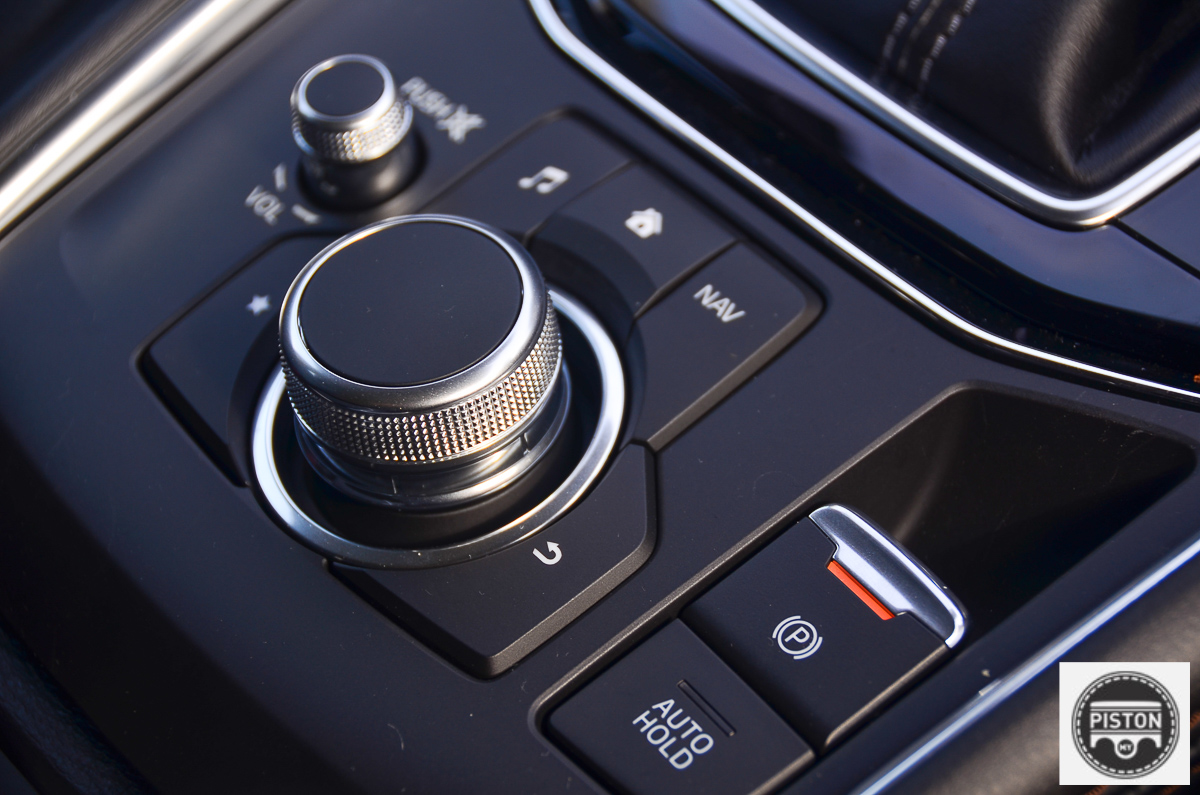 Our favourite upgrade has to be its Coloured Windshield Projection Display which is essentially a very cool-looking Heads-Up Display (HID). It displays everything from your current speed, the speed limit of the road you're currently driving on, the next turning point (if you've set the internal navigation), lane departure warning, and blind spot warning.
It looks really cool but on super bright days and on light-coloured roads, it's bit hard to see but most of time, it's easily visible for the driver to see without taking their main line of sight away from the road.
When it comes to comfort, Mazda really knows its stuff and it's clearly felt from all of its seats. Designed to support the occupants' natural sitting positions, a good amount of support on the hips, spine, legs, and even the position of your foot on the pedal were all taken into consideration to ensure that you're never strained when driving. This was especially clear when we felt more energized upon arrival in Penang from KL.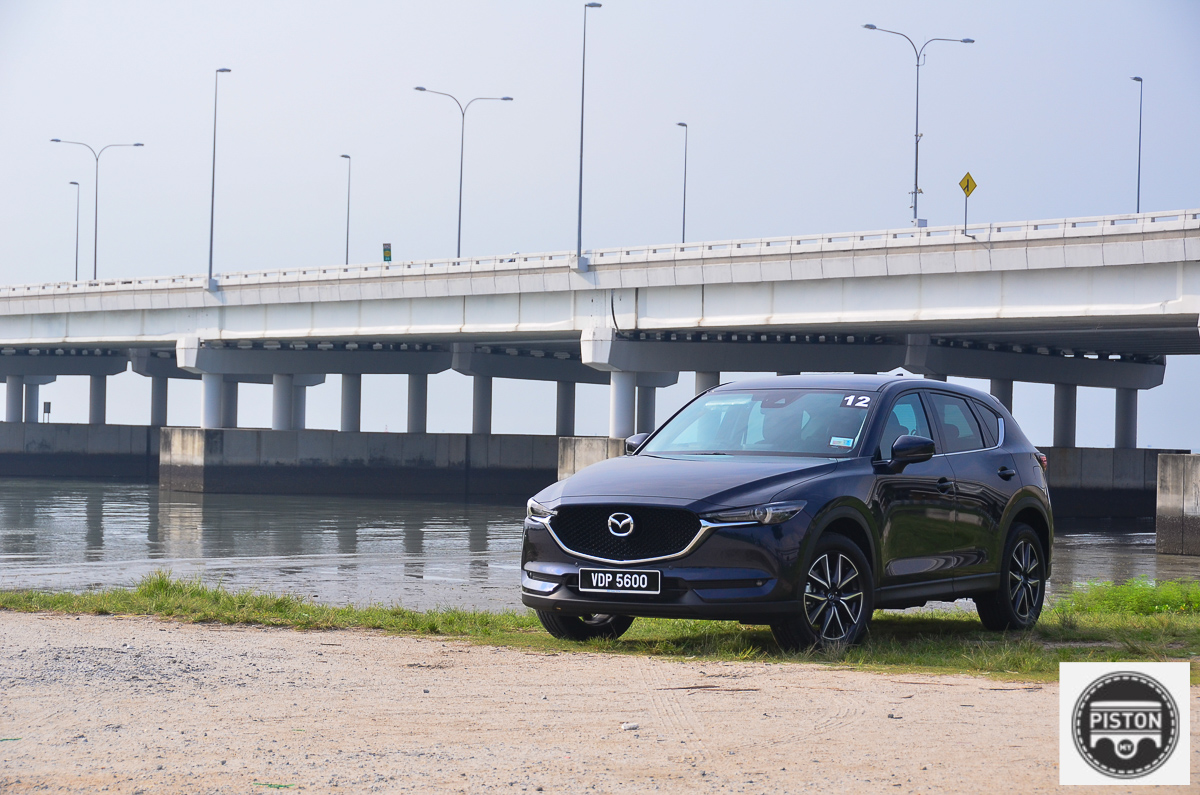 All in all, we think that the 2019 Mazda CX-5 Turbo AWD is a fine choice for those looking for the perfect SUV that has a good balance between power, comfort, and driving dynamics. It might cost a pretty penny but there's not a lot to complain when the car looks this good and feels this great. We love it, and perhaps when you give it a test drive (you can at any of the Mazda authorised showrooms), maybe you'll fall in love with it, too.