The Ministry of Works has announced that highway users will enjoy toll discounts of between 10% and 30% on 21 highways, while a 10% toll discount will be given at two toll plazas in conjunction with Deepavali. Most highways will provide the discounted rates beginning on October 27, 2019 (Sunday) from 12.00 am to 11:59 pm. The chart below shows the highways and discounts available – for Class 1 vehicles only.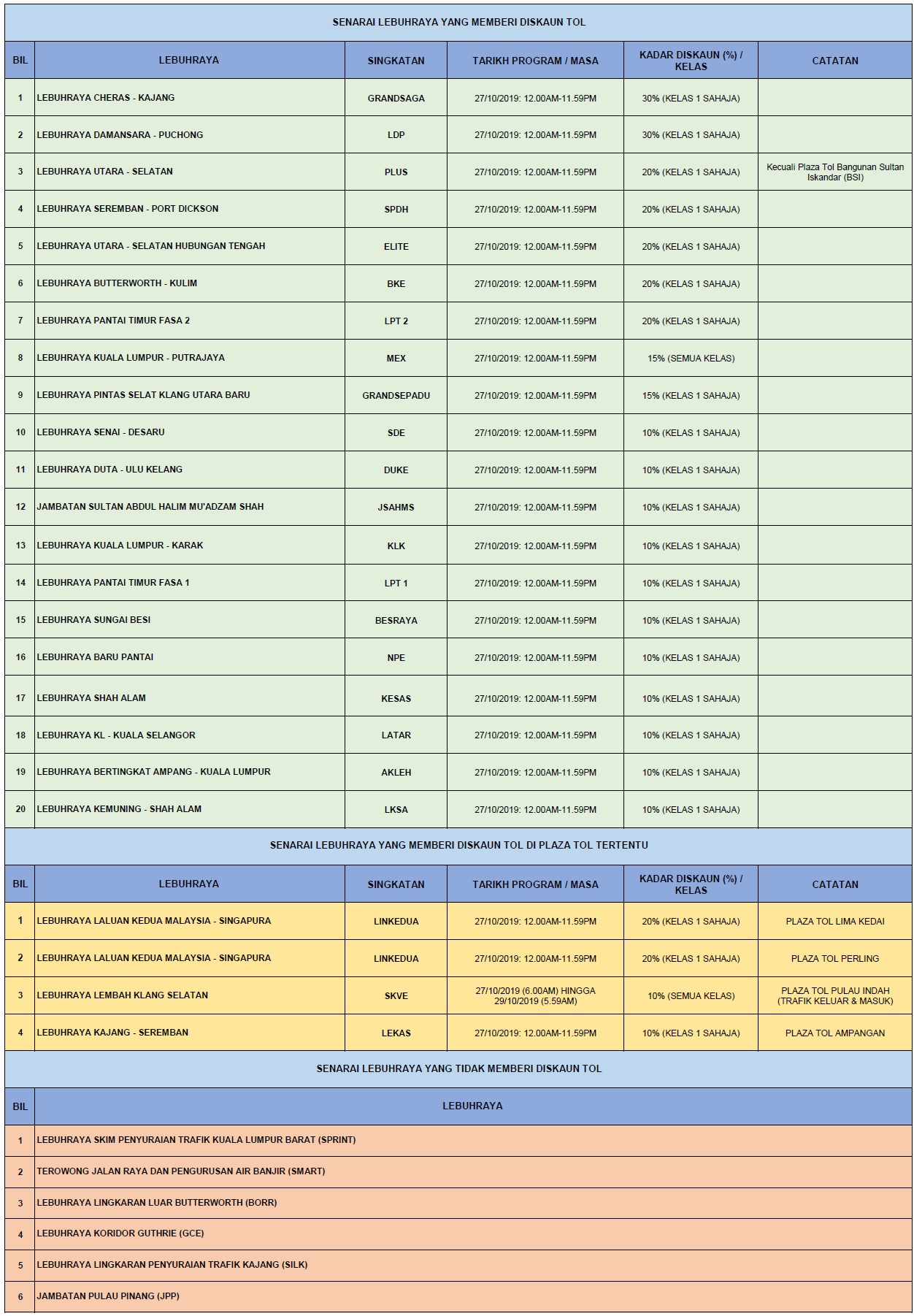 All highway users are advised to adhere to the travel rules and signage provided when passing through all toll plazas to ensure a smooth and safe journey to the destination. In addition, highway users are also advised to plan their journey in advance by following the Travel Time Advisory Schedule provided by some of the concessionaires.
PLUS, for example, has this chart (below) which shows suggested starting times for those travelling on its North-South Expressway from today until October 29.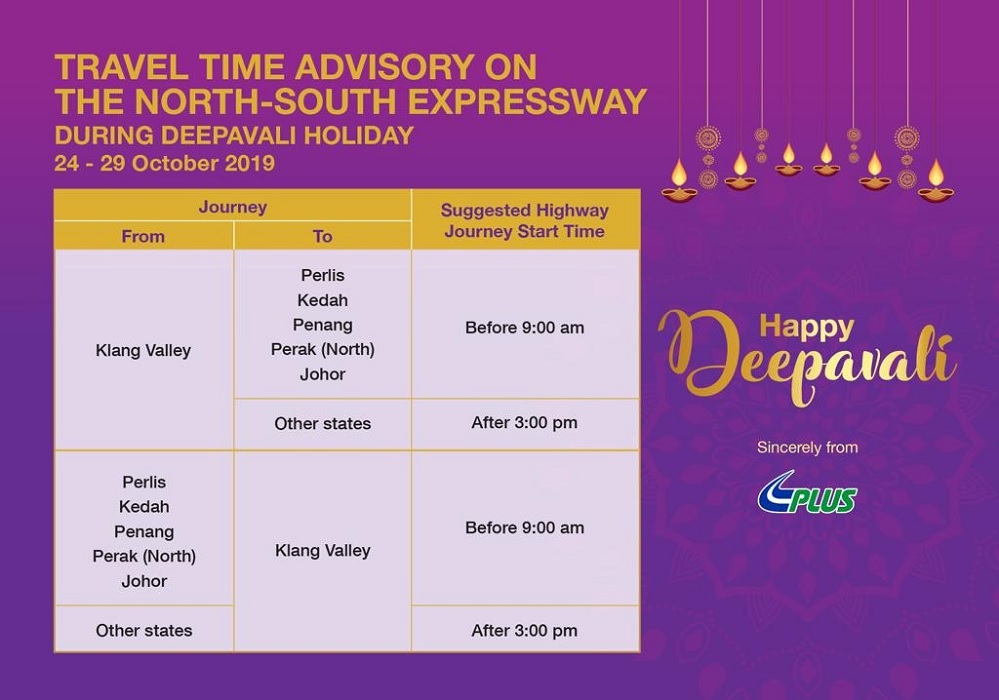 PLUS also reminds highway users to reload their Touch'nGo cards with sufficient value for the entire journey. They can reload at any of the 10,000 reload centres covering ATM machines, R&Rs, petrol stations, malls, self-service kiosks and convenient stores throughout the country. However, they will not be able to reload at PLUS toll plazas from today until October 29, 2019. This is to facilitate smoother traffic flow during the upcoming Deepavali season when high traffic volumes are expected.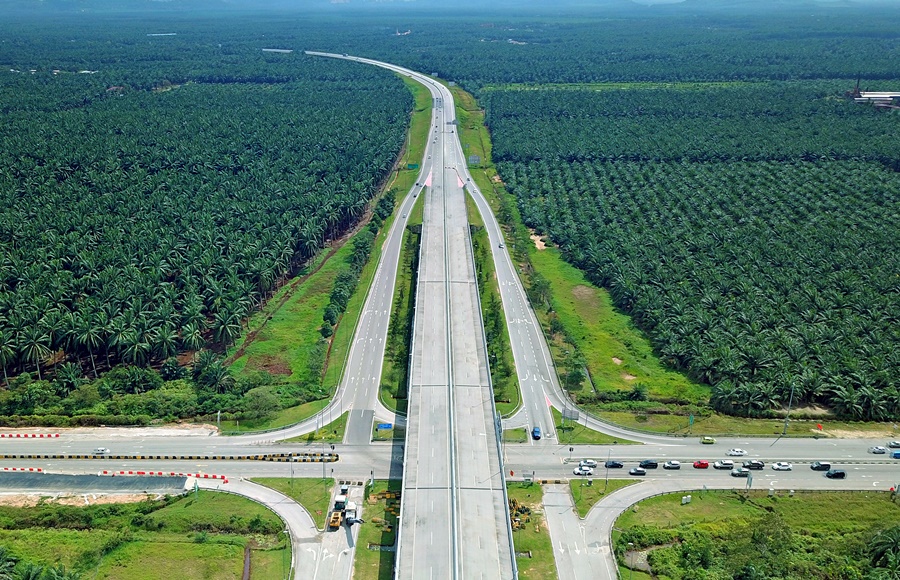 The latest traffic information can also be obtained from the TMC Highway Authority Malaysia (LLM) traffic management centre operating 24 hours a day via 1800-88-7752 or @LLMinfotrafik Twitter account or any other highway customer service centre.