If owning the latest Mercedes-Benz G-Class is still not enough to 'make a statement', BRABUS ADVENTURE has a PowerXtra performance upgrade that not only enhances the macho looks but also increases its off-road capabilities to make a stronger staement.
For the owners of the new G-Class turbodiesel version G 350 d, BRABUS has a new performance upgrade that pushes output to 326 bhp/660 Nm. The power unit engineers developed the module for the straight-six turbodiesel engine with common-rail direct injection. The plug-and-play auxiliary control unit is adapted to the CAN bus of the G-Class.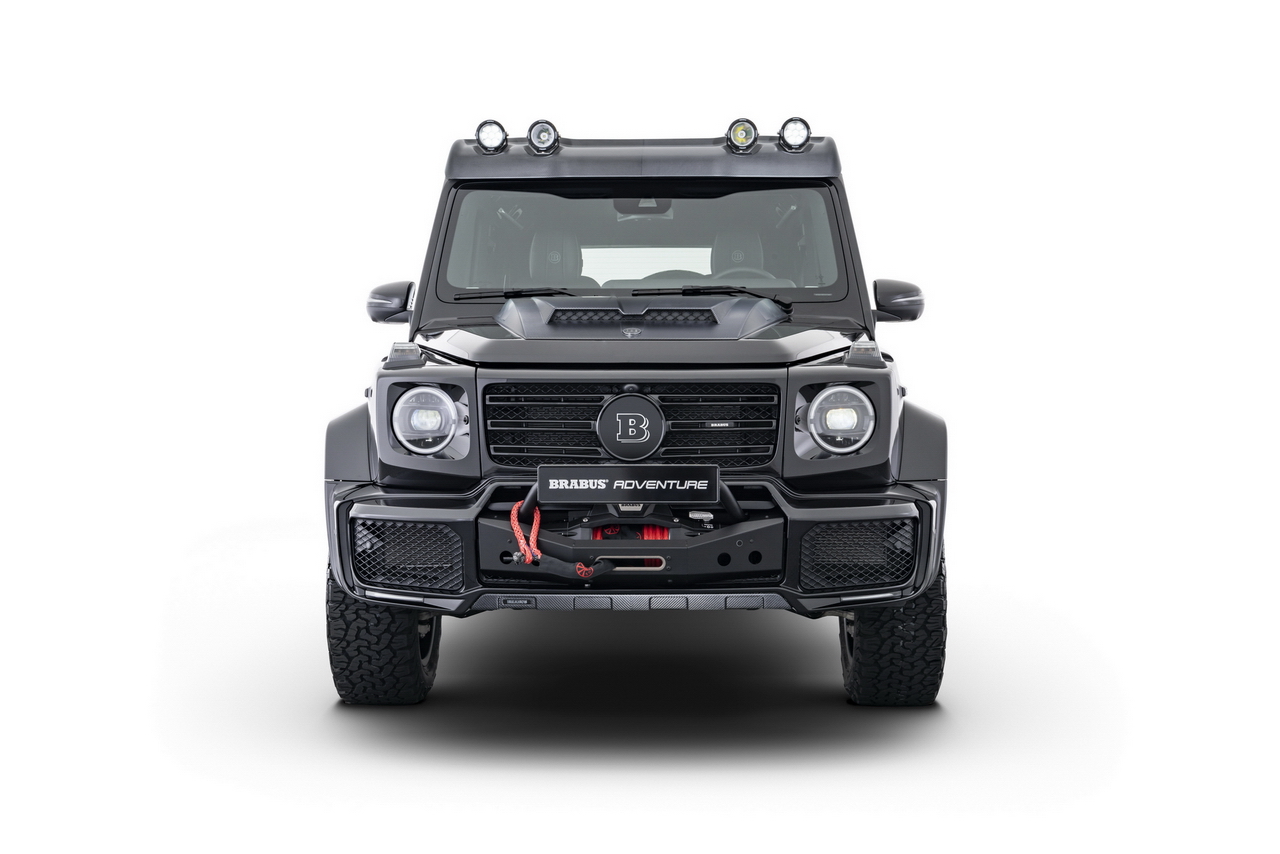 The claimed driving performance is certainly impressive for a diesel-powered off-roader weighing about 2.5 metric tons: from rest, it can reach 100 km/h in 7.2 seconds and then go on to a top speed of 202 km/h.
An all-stainless BRABUS sport exhaust system is of course also available for the G 350 d. It features the unmistakable distinctive mark of BRABUS – two chrome tailpipes in the unusual side-pipe design on each side of the vehicle.
The off-road capabilities of a vehicle depend not only on the powertrain and tyres but also and especially the ground clearance when the terrain gets rougher. That is why the BRABUS suspension engineers developed special height-adjustable BRABUS ADVENTURE sport springs for the electronically-controlled, height-adjustable G-Class suspension. They allow raising the vehicle by up to another 40 mm.
In order to optimize the off-road capabilities further, the fender flares of the BRABUS WIDESTAR widebody tower over 20-inch Monoblock R wheels with maximum-traction off-road 285/55R20 tyres. The pivoted spare wheel carrier with carbonfibre cover holds a fifth wheel of the same specification for emergencies.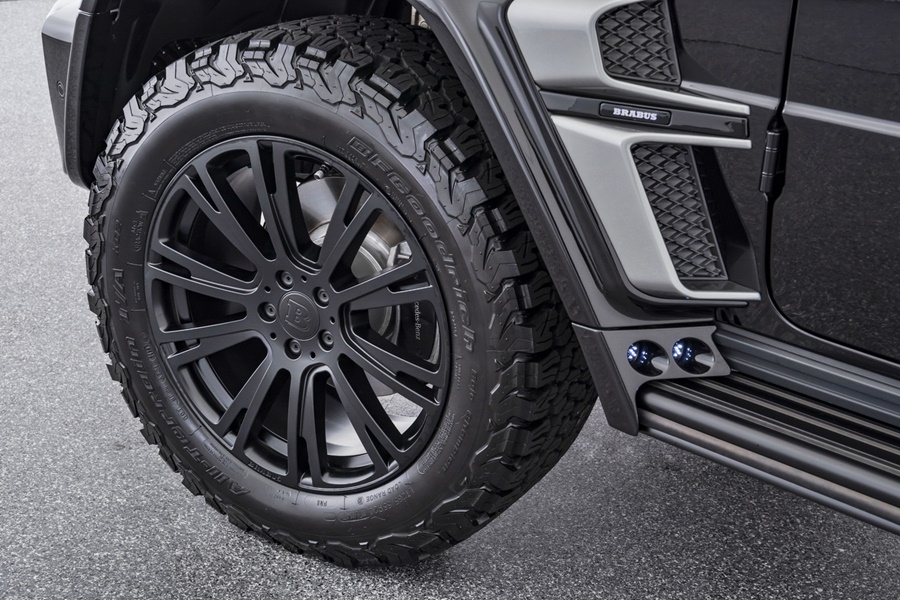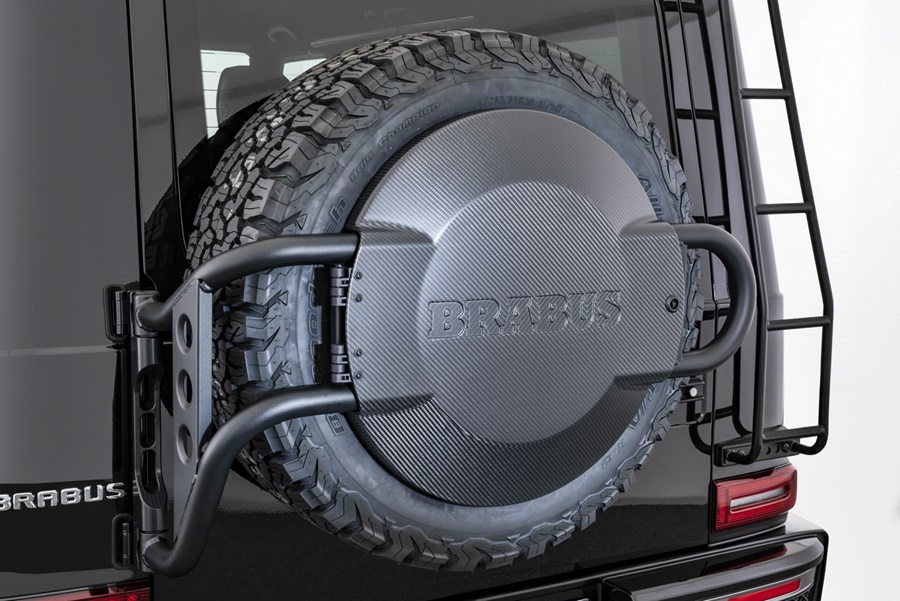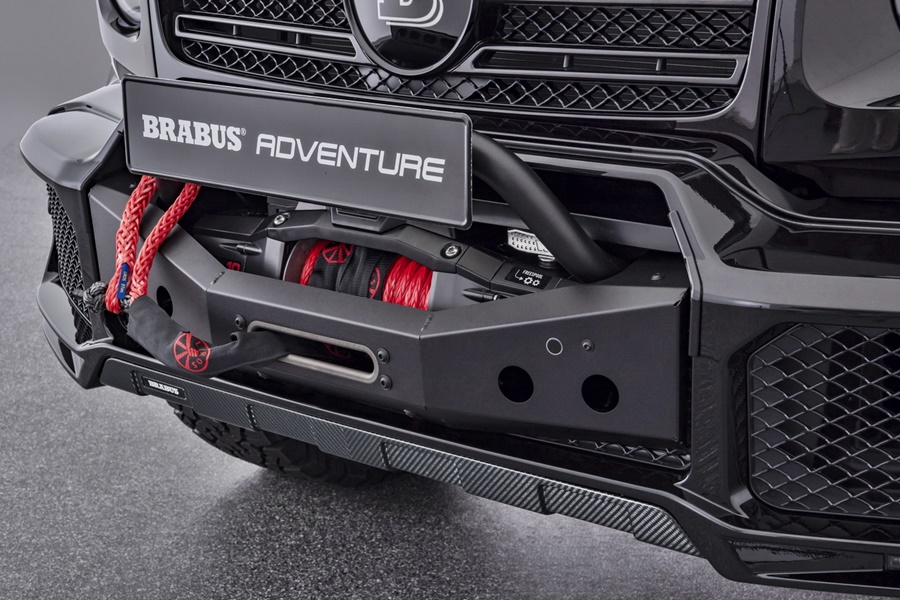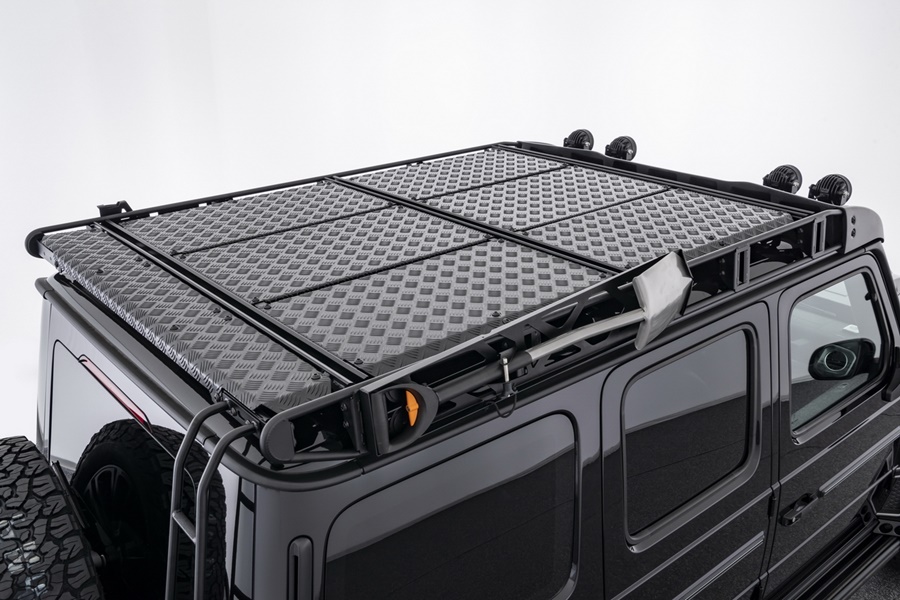 Other options that make the G-Model also fit for expeditions are the winch at the front and the wind deflector above the windshield, which with its 4 LED auxiliary headlamps improves illumination of the terrain in the dark. Further useful features are a large, robust luggage rack that spans the entire roof and a ladder at the rear that facilitates loading and unloading.
BRABUS refinement inside
The interior can be refined with exclusive BRABUS fine leather Mastik leather/Alcantara appointments in any conceivable colour and a wide variety of designs. The pictures show one example for customers with the centre sections of the seats and door panels given an arrowhead pattern quilting applied with pinpoint precision.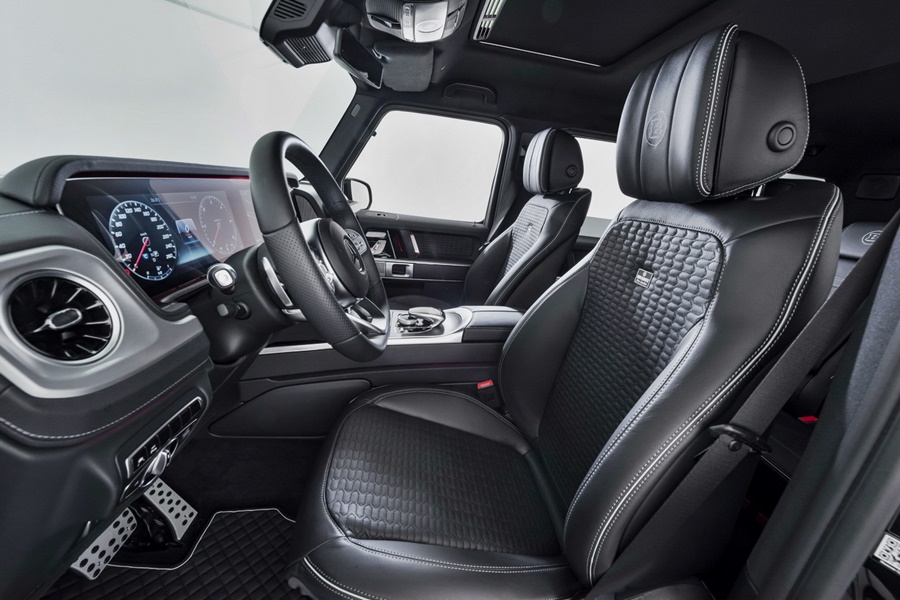 To create an attractive contrast to the black leather, white piping and decorative seams were incorporated in various places. Tailor-made aluminium components such as pedals, door-lock pins and ergonomically-shaped paddle shifters on the steering wheel are among the options available.
With its long experience and 40-year track record, BRABUS is confident of all the upgrading work and components installed and offers customers a 3-year/100,000-km Tuning Warranty (with terms and conditions applicable).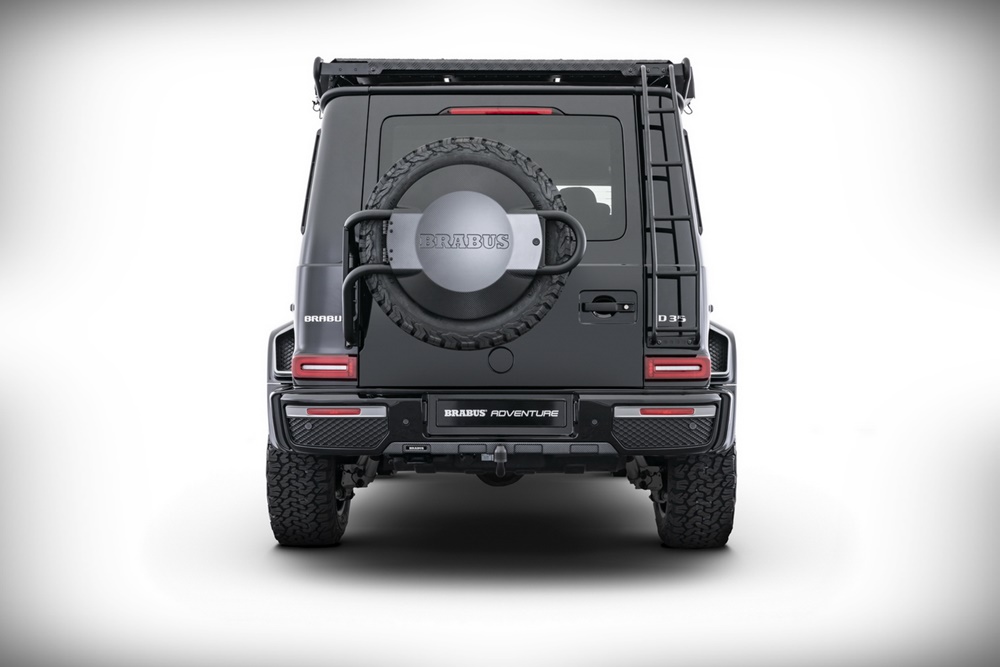 Mercedes-Benz Malaysia launches THREE new SUVs! From RM913,888