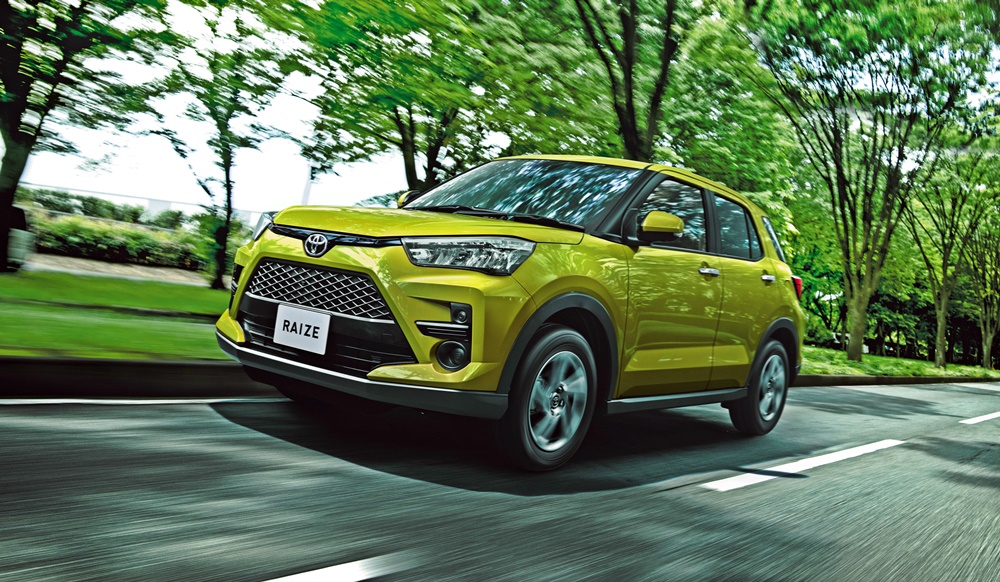 Displayed at the recent Tokyo Motor Show, the Toyota Raize SUV has now gone on sale in Japan with prices starting from 1,679,000 yen (equivalent to RM64,000). A product jointly developed by Toyota and Daihatsu (which is part of the Toyota Group), the compact Raize measures 3995 mm long and 1695 mm wide which makes it about 100 mm longer than a Perodua Myvi.
It would appear that the Raize is largely a Daihatsu product (which is sold as a Rocky under the Daihatsu brand) as it is not only using the new Daihatsu New Global Architecture (DNGA) but is also manufactured for Toyota by Daihatsu. It is speculated that this new model will also be the basis for a new compact SUV from Perodua although with its own upperbody design capabilities, Perodua's version is likely to have a different appearance. The X-Concept which the Malaysian carmaker displayed at the KL International Motor Show last year could offer clues to its looks.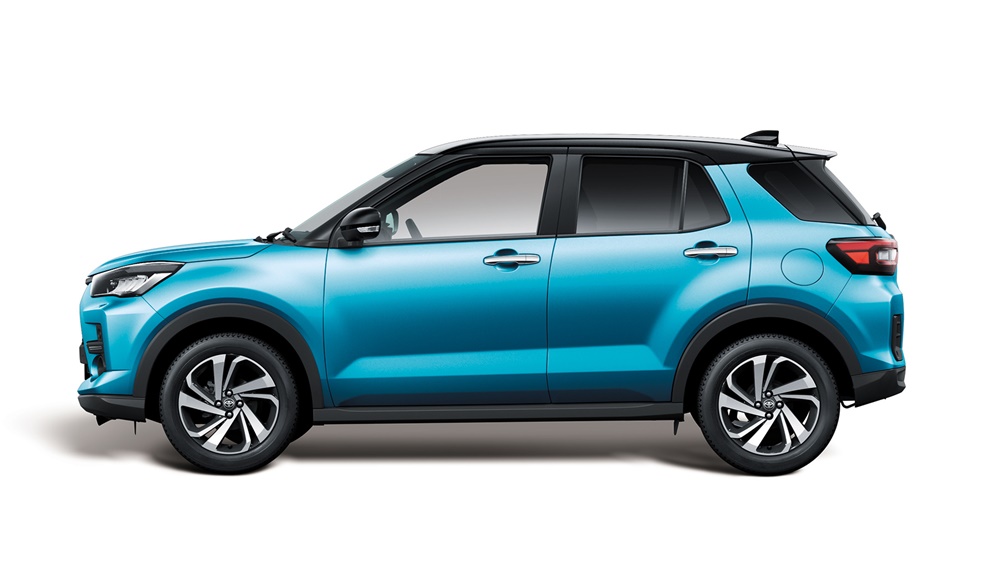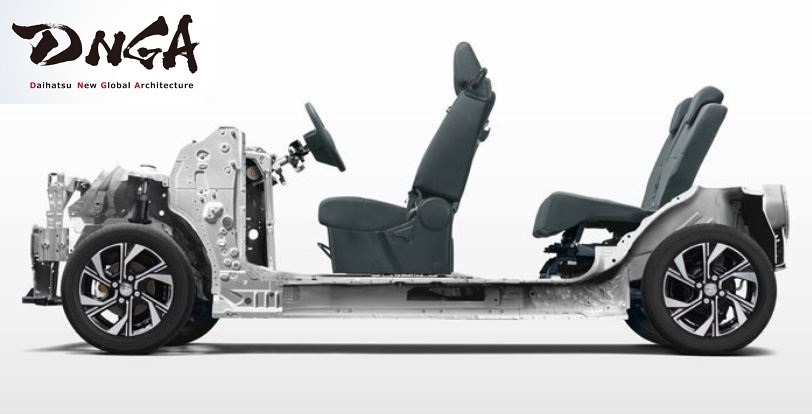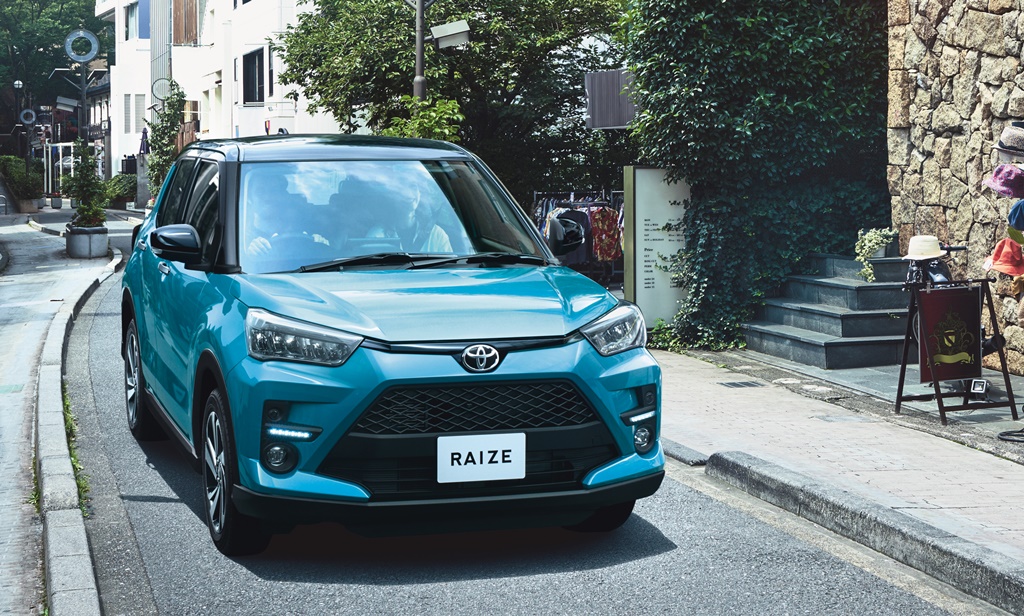 The Raize comes with only one powertrain but either front-wheel drive or all-wheel drive. It is powered by a 1.0-litre turbocharged engine (1KR-VET VVT-i shown above) which develops 98 ps/140 Nm, figures comparable to a 1.5-litre engine. Power delivery goes through a D-CVT which has innovations to increase performance as well as fuel efficient.
Depending on the testing cycle used, claimed fuel consumption of the Raize can be as high as 23.4 kms/litre, using the Japanese JC-08 test cycle. However, using the internationally recognised WLTC (World Harmonized Light Vehicles Test Cycle), the figure is 18.6 kms/litre.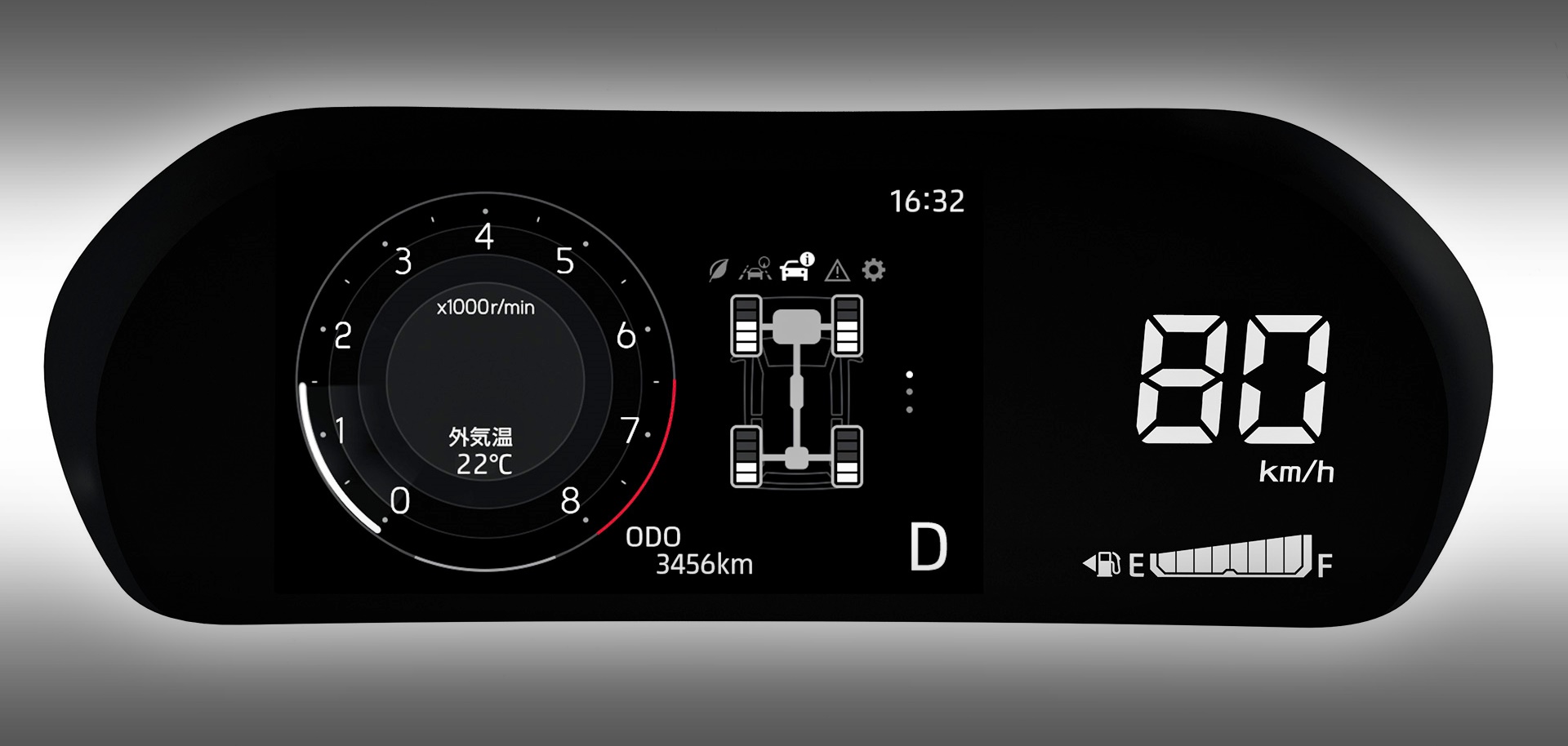 4WD variants have Dynamic Torque Control 4WD, mainly intended for vehicles operating in conditions where there is frequent ice and snow. When accelerating from a start or when driving on slippery road surfaces, this system distributes torque in an optimal manner to the rear wheels to enhance grip and stability. On certain variants, there is a display which shows the distribution of torque to each wheel in real-time for the driver's awareness.
The suspension is quite straightforward since it has to also be low-cost for an entry-level model. There are MacPherson struts up front with a torsion beam for the rear. Part shapes have been optimised for reduced weight and the tuning has been focussed on giving a stable ride with minimal roll.

Besides having adaptive cruise control, the Raize also comes with the latest Smart Assist safety features, including the Crash Avoidance Braking Function, which is capable of detecting both vehicles and pedestrians, and the Erroneous Start Prevention Function with braking control (forward and backward). A Smart Panorama Parking Assist system provides voice and image guidance as well as steering assistance when parking.
Generous space for occupants within 6.77 square metres
Within a footprint of 6.77 square metres and a length of 3.995 metres, the interior designers have managed to provide a cabin with generous space for the occupants. Not only that, the compact SUV boasts a class-leading 369-litres of luggage capacity. The rear seats can also be folded to further increase cargo volume while a two-level deck board structure allows for maximum use of all the volume.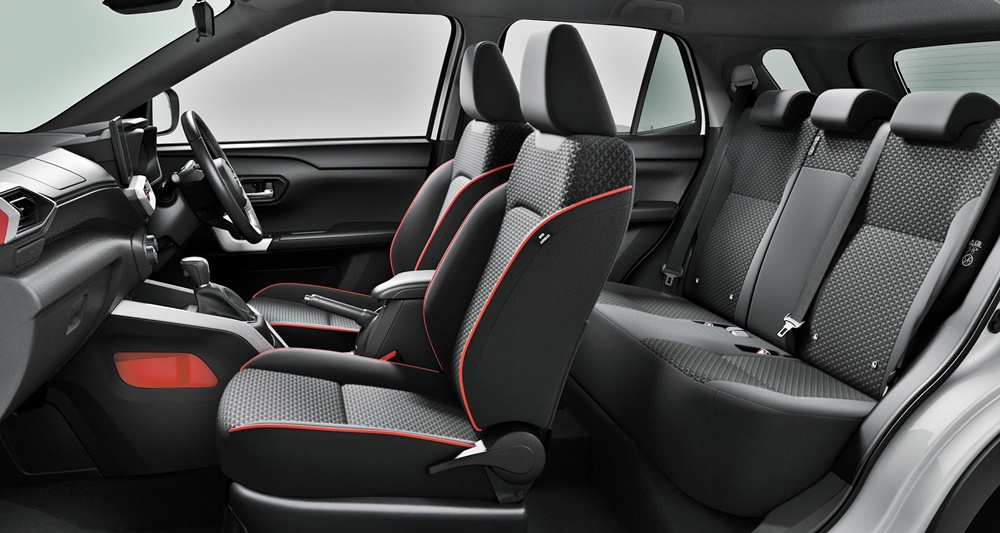 The dashboard appears quite crowded but has been carefully planned so that the driver can have a good view of the road ahead. This is helped by the high hip point (665 mm in the Raize) which raises the body. It is typical of SUVs and one reason why women, in particular, like SUVs. The higher hip point is also helpful for getting in and out, especially for older people.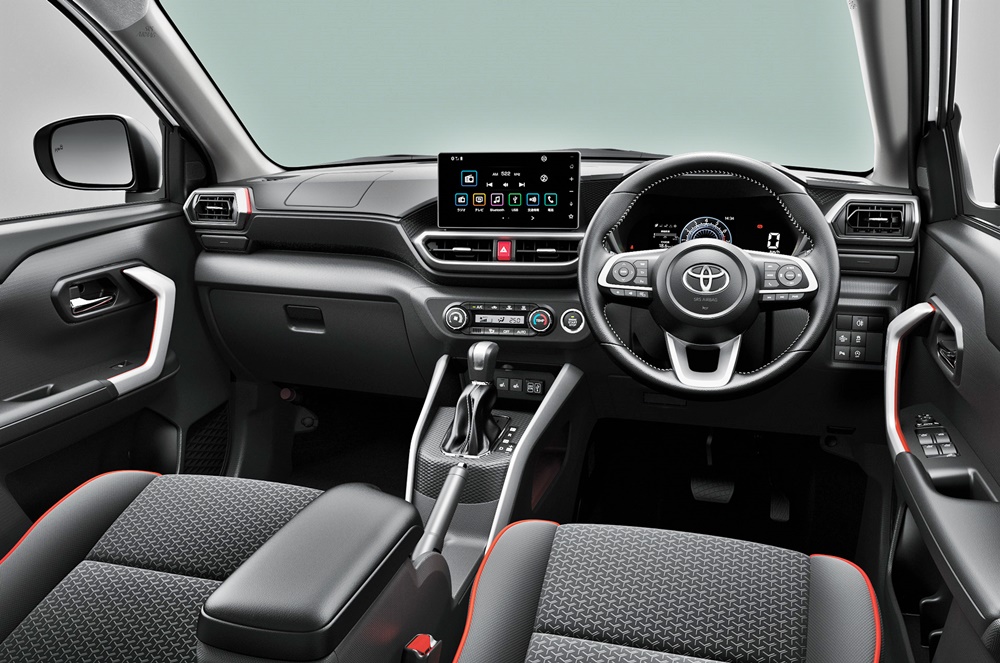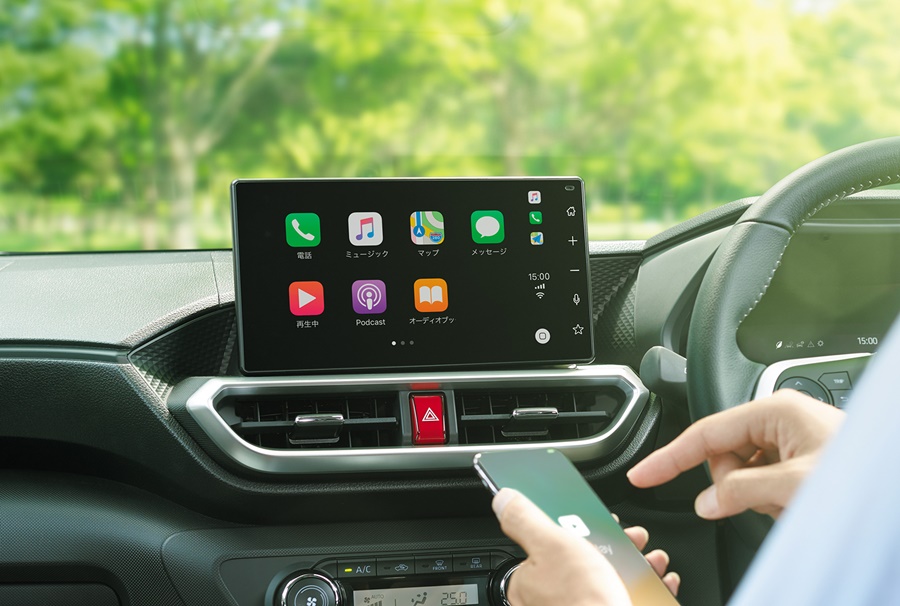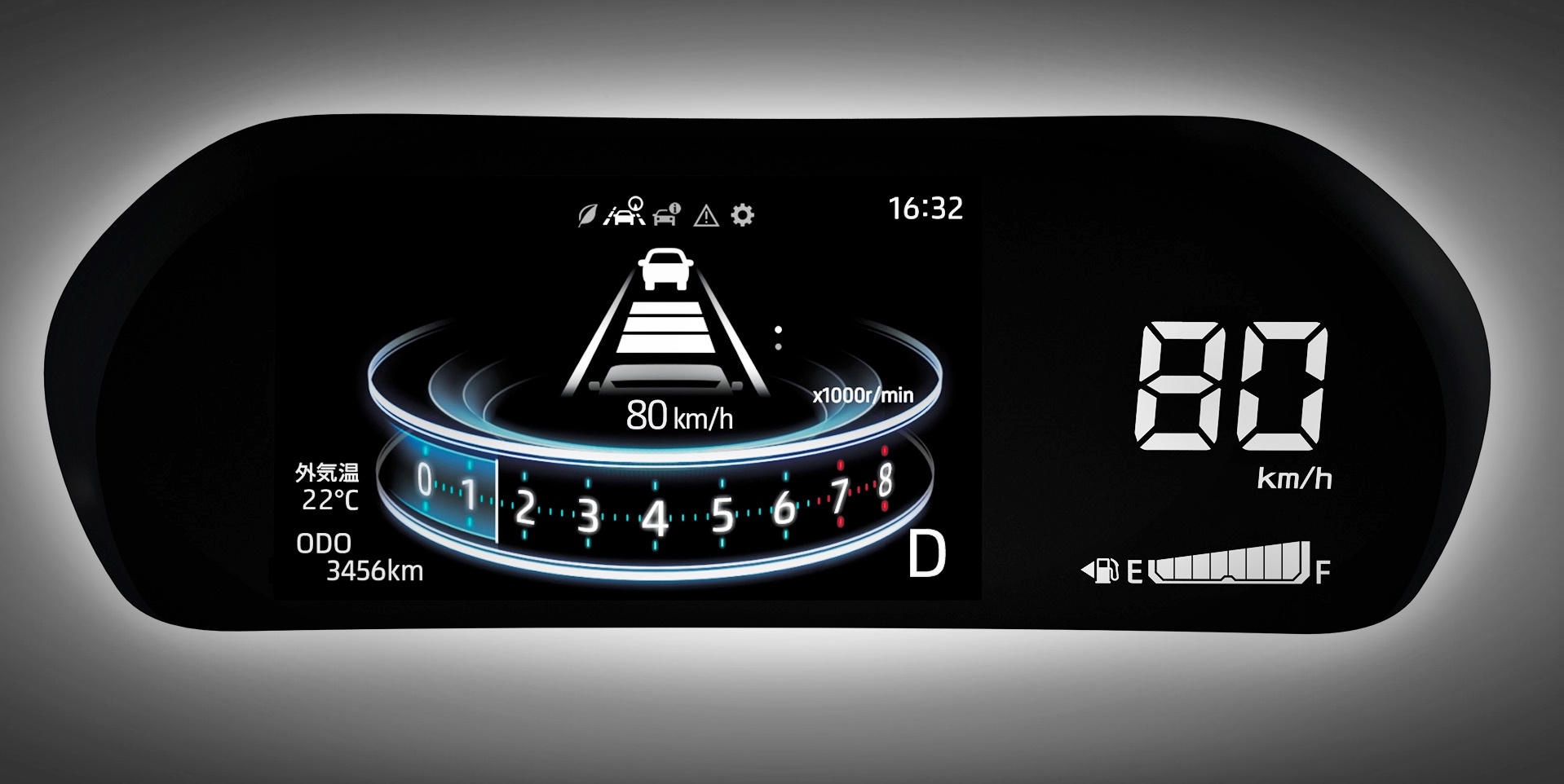 The LED digital speedometer and 7-inch TFT colour LCD display are seamlessly integrated, appearing to create a single screen. The driver can choose between 4 display styles: Advanced, Exciting, Simple, and Analogue. Over at the middle of the dashboard, in keeping with current interior design trends, there's a 9-inch display panel. This shows the apps on a smartphone using SmartDeviceLink and Apple CarPlay, expanding the range of choices available to the occupants.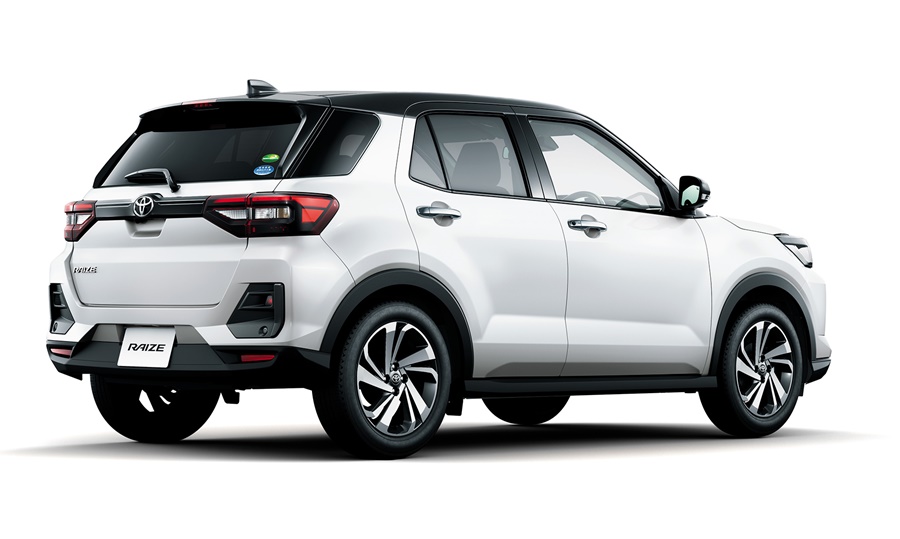 Raize for Malaysia?
As sales numbers determine whether a model will be in showrooms in Malaysia, it's hard to say if UMW Toyota Motor (UMWT) will offer the Raize. It could be a good complement to the Vios and Yaris at the lower end, adding a SUV choice for entry-level customers. But the price would also have to be low enough to get the numbers and that will be dependent on the potential volume. It is likely that if UMWT wants the product, it would be made by Perodua, just like the Rush, as that makes sense. However, if Perodua's model is significantly different from the Daihatsu Rocky, then UMWT may have to import it from Indonesia where it could also be made.