There was a time when the Volkswagen Golf was the de facto go to car if you wanted something cheap and reliable as your daily runner.
Today though, the Golf is far from cheap (in Malaysia at least), but for some, it is still the ideal day to day companion.
Price & Competition:
At RM178,110, this Golf 1.4 TSI R-Line with Sound & Style package is punching above its weight; it is up against some of the finest from Europe and Japan.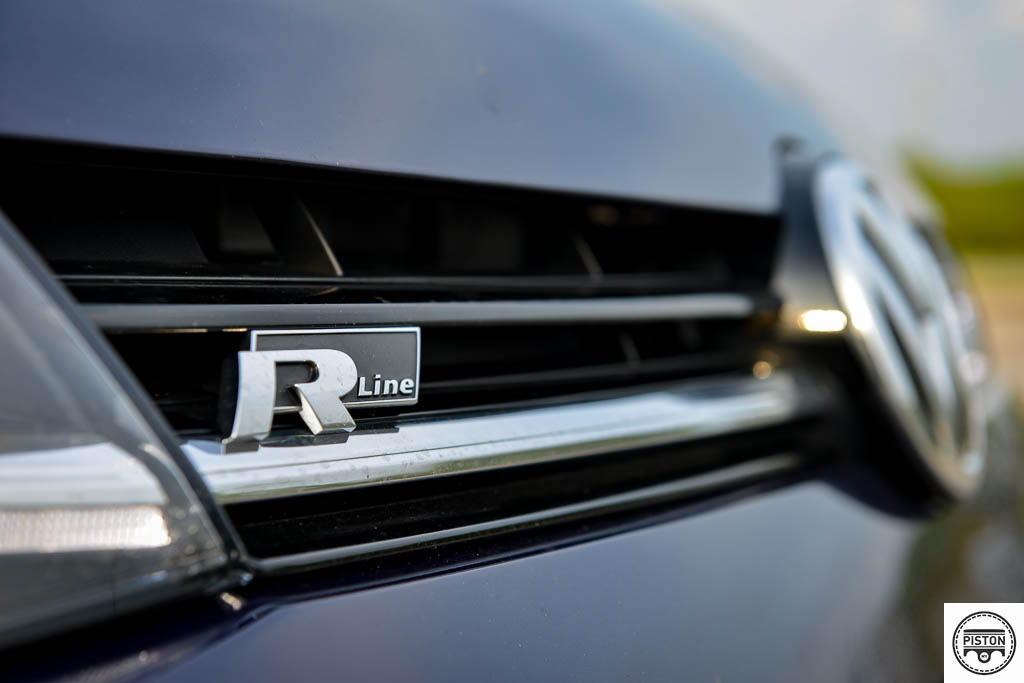 Take the new Mazda CX-5 Turbo for example, it offers more living room, more power and comes with the decades old seal of Japanese reliability. A seal trusted by many.
Then there is the BMW 1-Series, the entry-level pawn to the world of Bavarian motoring. The Golf may better in some aspects, but let's face it, in Malaysia, a BMW holds a lot more bling-factor than VW when arriving at a family dinner party. That's just how we roll.
What is it like?
There are many other great options in the market too that would happily thumb their nose at the VW. So, what's the case for the Golf then?
A lot actually. As I found out after a couple of days with one.
I like its size for one. It makes it easier to "kung-fu" your way around traffic jams and snug into parking lots.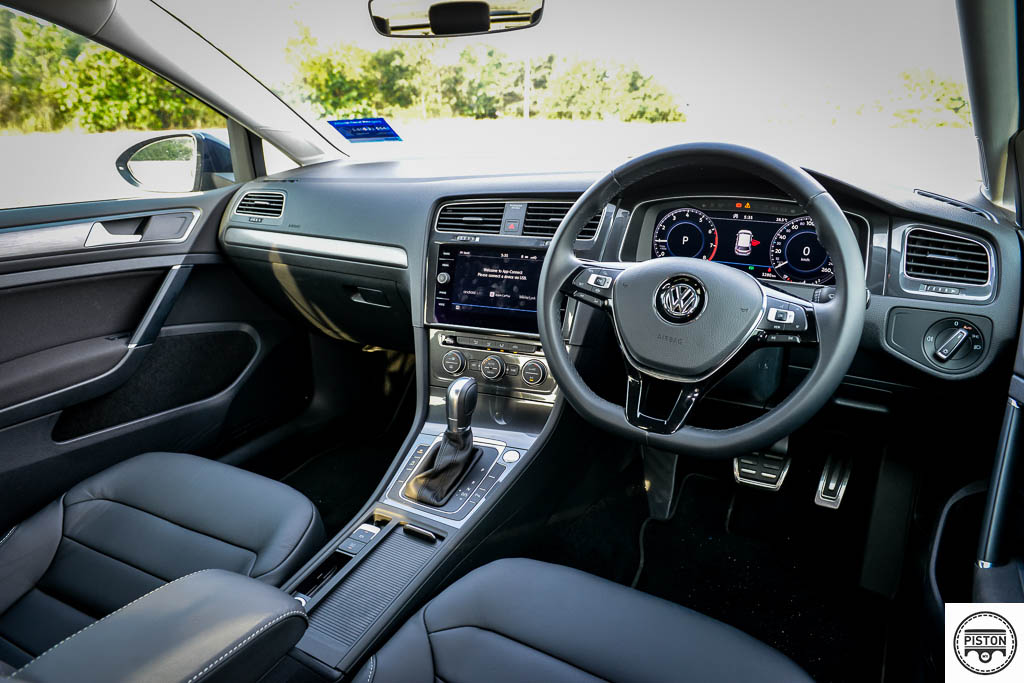 I also like the interior and its fine quality, decent leg and shoulder space. Maybe not for the rear passengers though as it can get quite cramped back there.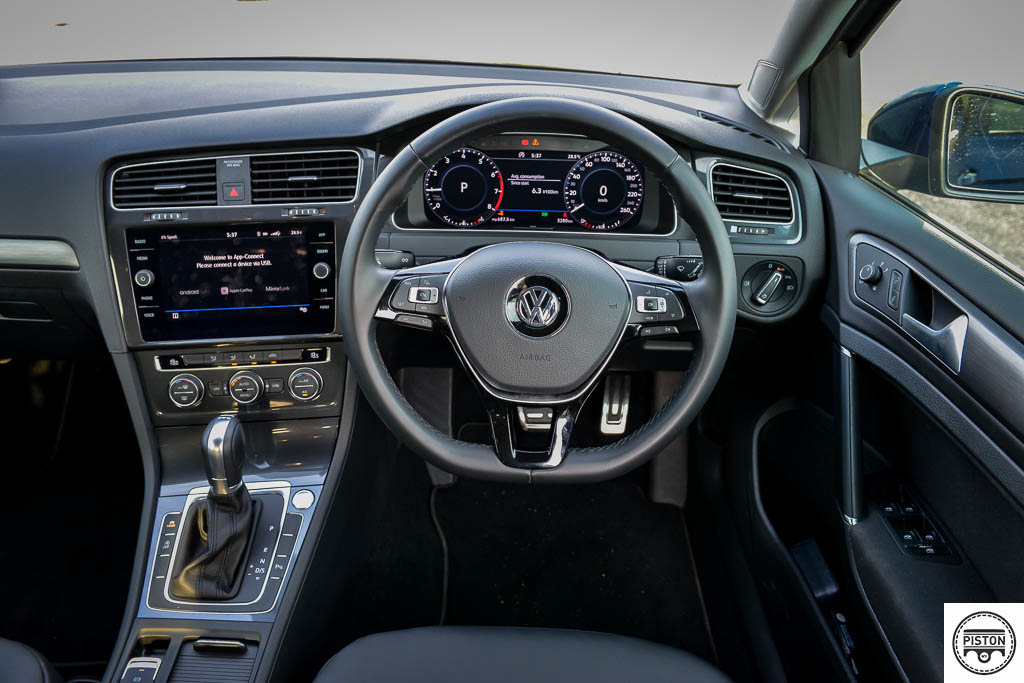 It is also surprisingly quiet at all speeds, something that I think is extremely important in modern cars. Find a car with great insulation and you will be one step closer to finding the perfect car.
What we like about it:
Features like cruise control are nifty to have, but it is features like a Speed Limiter that make my list of must haves in a car. Why? Well, I spend a significant amount of time on highways, and I sometimes involuntarily creep into speeds that will amuse the "pak ciks" sitting beneath the overhead passes. They have sent me a couple of letters telling me how they are such big fans of my speeding habits.
These days I prefer to set the limit and just let my mind wander. Speed guns have nothing on a car with a speed limiter.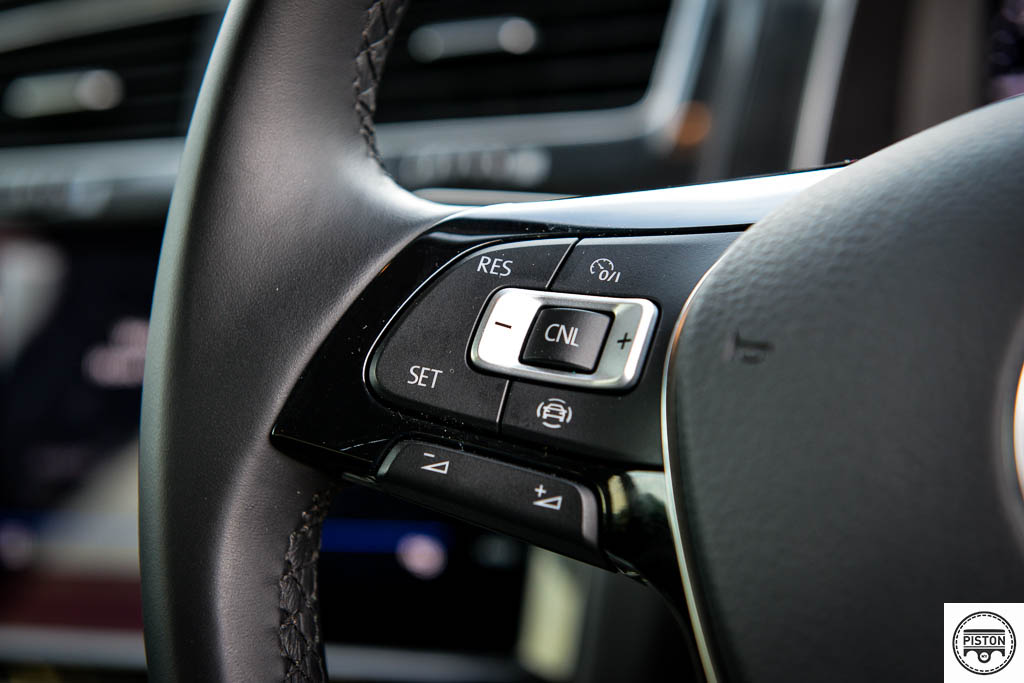 Friends say I'm getting dull, but I have come to appreciate regular, negligible features such as an auto dimming rear view mirror, rear air-conditioning vents, dual-zone temperature control. In fact I appreciate these features so much that anything lesser just doesn't cut it anymore.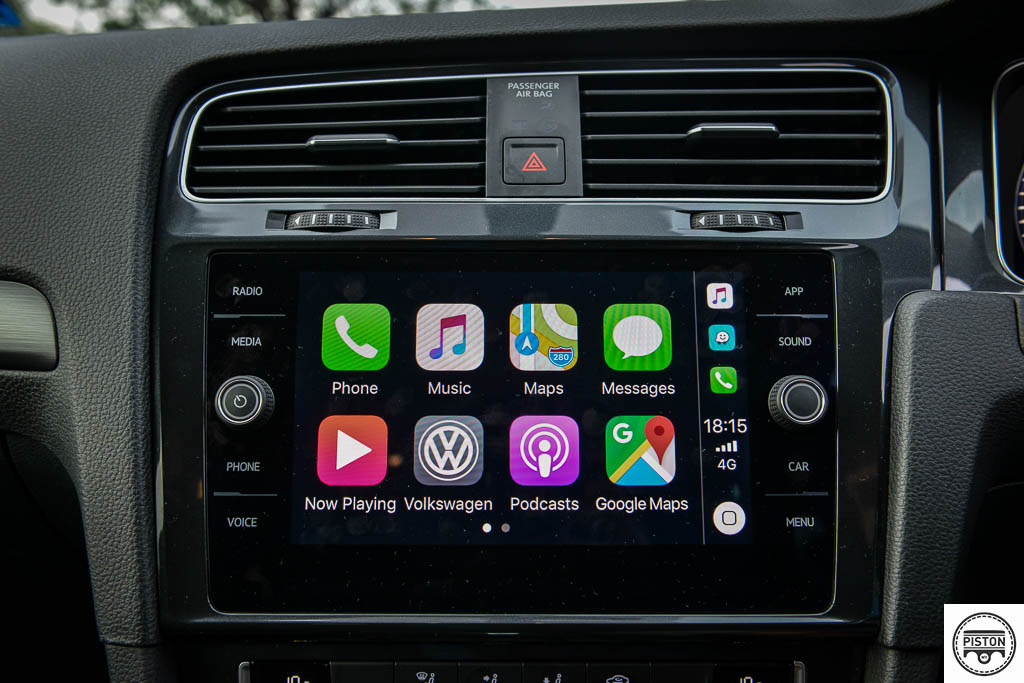 And there's also features like the app-connect smartphone connectivity that launches either the Apple CarPlay or Android Auto applications, depending on which part of the never ending apple vs android war you are aligned to.
You access these apps via a 12.3-inch high-definition touch screen display that seems more like an on-board computer screen than an entertainment unit. Which is a good thing, simply because you spend so much time in a car that entertainment and the way you access it is important. You could have 500hp under your right foot, but when you're stuck in traffic all that power is useless. A good entertainment system though goes a long way, traffic or not.
And this particular model with its sound and style package has quite a bit of entertainment to offer since it comes with a 300W Helix sound bar placed in the booth (seen below). This gives you rich bass that wouldn't be out of place in a Dr Dre rap video, and makes you want to take the long way home since you would probably want to spend more time with your 90s hip-hop playlist.
The package also gives you aluminium sports pedal and side scuff plates, but the sound bar is easily the coolest part about this package. If you don't mind the RM4,000 premium over the standard golf and don't mind sacrificing some space in the booth, spend on the Sound & Style package.
Engine, Power and Performance:
When it comes to driving it, the Golf offers a plush ride, dull but precise handling and an aura that matches its expensive price tag. Of course not as indulging as its elder siblings, the GTI or the R, but there's always a little hint that it wants to play  behind all that vanilla character. Perhaps it is the R-line specific design with the rear spoiler, sill extension and 17-inch wheels, or perhaps it is the way it holds on to its gears in Sport mode, and lets you ride the wall of torque just the way a classic hot hatch would. Either way, there is a fun side to the Golf, but it runs out of breath pretty quickly.
That's not to say that it is a sports car on a budget since the 1.4-litre TSI engine only makes 150PS (147hp) and 250Nm of torque. But to make it feel sportier than it really is, it offers three driving modes – Sports, Normal and Eco – and another called Individual that lets you customize how the steering feels, how quickly the throttle responds to your foot and how quickly the seven gears shift. It doesn't do anything to the suspension though, so you could ask the car to be at its sportiest, but you can't do anything about its softish suspension, which kinda takes the fun away.
Sportiness may not be part of this Golf though, but fuel economy definitely is. It's 50-litre tank capable of taking you past the 600km mark depending on whether you tickled the pedal or consistently stomp the hell out it.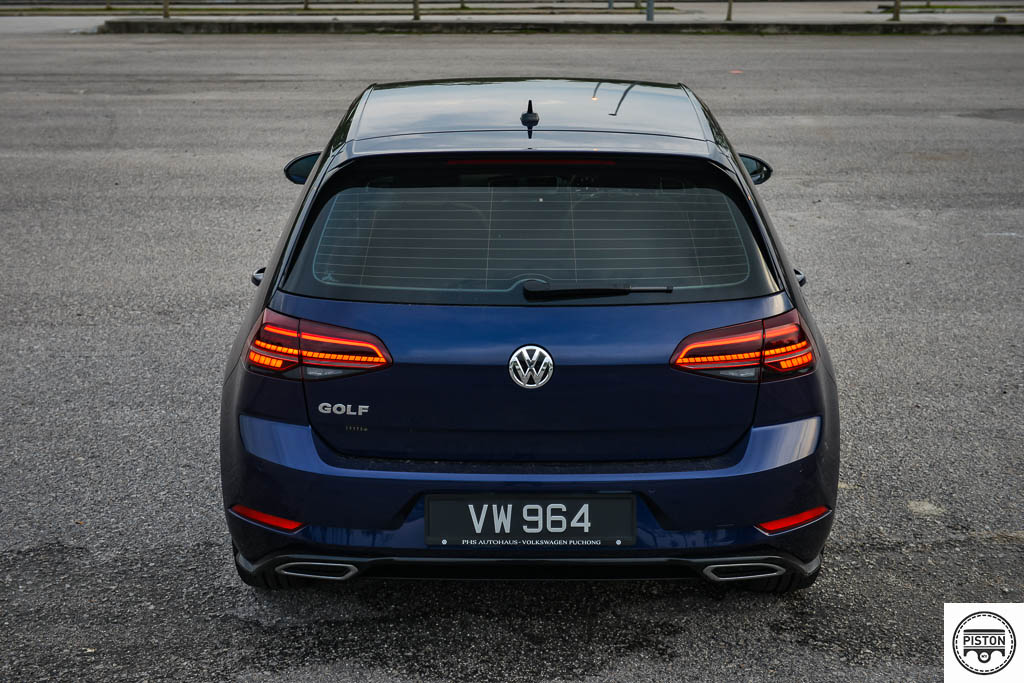 Should you buy it?
So why isn't such a well-sorted car enjoying brisk-er sales in Malaysia?
When it comes to the asking price, the Golf sits in a rather awkward position. It sits in a spot where buyers who have the money are willing to pay the RM50,000 or so for a Mercedes-Benz or a BMW. Because that amount translates to just a few hundred Ringgit in monthly installments and just a few thousand more in downpayment. So why the hell not?
But that's probably the only case against the Golf considering there really isn't much not to like.
You could argue that its rather expensive for a hatchback, but that would be missing the point of a modern Golf. It may have been go-to car for cheap and cheerful cars once upon a time ago, but the Golf has grown up to be one that pampers and indulges your senses in a way only a continental car can. And that means forking out more money.
But then again, if you don't give a damn about the brand like some of us and would get a Golf because you like well-engineered cars, I'd say hold back a little longer and go for the complete package instead – the GTI. That's where things get serious very quickly.