Modern engines with more advanced engineering and technology run more efficiently, developing higher power outputs while more advanced manufacturing processes have reduced tolerances, improving efficiency and durability.
However, regardless of all the advancements in technology, the internal combustion process that has been used since the motorcar was invented still creates a by-product that affects operating efficiency. This is the formation of carbon deposits that build up inside the engine, especially the areas where fuel and air come in.
The companies that formulate fuels have tried their best to address this issue with additives that control deposits. Disassembling the engine to do a decarbonizing job is another solution but it is time-consuming. So over time, the deposits accumulate and performance starts to drop with fuel consumption increasing and motoring costs start to go up. As most engines now use fuel injectors, the deposits can also prevent maximum fuel injection and with fuel flow interrupted, idling will be rough.
Volkswagen Passenger Cars Malaysia offers a solution that can remove those carbon deposits quickly, safely and without weakening the metal parts. It's called Walnut Granulate Blasting and is a method that is approved by Volkswagen AG.
Effective and environment-friendly
As the name suggests, walnuts are involved – yes, the same walnuts that have health benefits can also help keep your engine in good health. As they are blasted against the metal parts in the fuel intake areas of the engine (eg the valves and ports), the carbon deposits are removed. It's far more effective than solutions that use fluids which take some time as the chemicals have to dissolve the deposits. Furthermore, since chemicals are not used, the process is environment-friendly and when the walnuts are disposed, they are biodegradeable.
Walnut Granulate Blasting actually began in the 1960s when it was developed for the US Navy to remove old paint without stripping the protective coating underneath. In later years, it was found to have other applications where deposit removal was required but without causing damage to metal parts.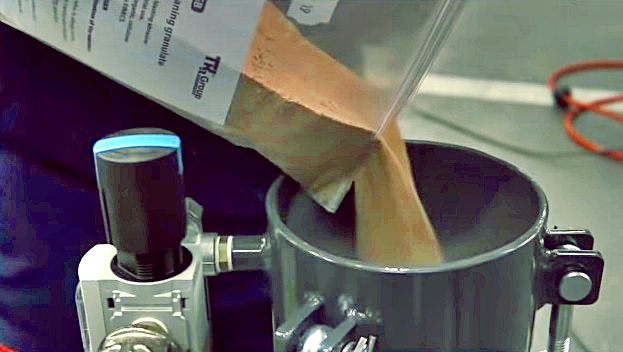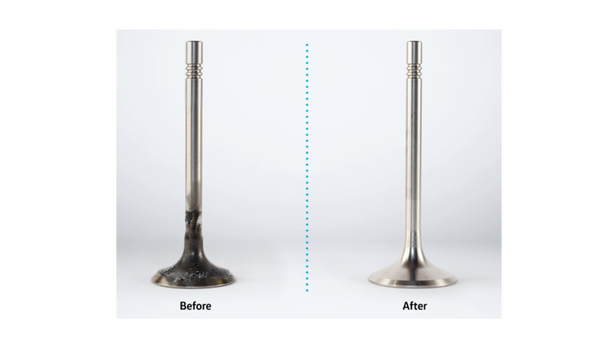 Walnuts are a good media because they have a certain abrasive quality but at the same time will not cause damage to the metal parts since they are softer than metal. They remove the deposits like sandpaper would but do not scratch or scrape away any metal as they are organic in nature.
Walnut Granulate Blasting is done with a machine that blasts the walnuts into the intake areas of the engine. The pressure is very high but controlled to ensure that damage is not caused. There is no necessity to change the engine oil or oil filter (unless required at the time) as there is no dust or other residue that is generated during the blasting.
Available from RM515
The Walnut Granulate Blasting service is available at all authorized Volkswagen service centres in Malaysia from RM515 (depending on the engine size and type). It is recommended to be done every 45,000 kms and as it is fully approved by Volkswagen AG, there will be no effect on the factory warranty if it is still in effect.
Additionally, to complement the Walnut Granulate Blasting service, VPCM recommends a dose of Volkswagen Genuine Fuel Additives. These additives enhance the efficiency and quality of fuels used. The VW Fuel Additive also helps clean other areas of the fuel delivery system and provides protection against corrosion and pre-mature wearing. This allows the engine can perform at an optimum level.
Volkswagen Cares
"We are continuously looking for ways to improve our services and offerings to our customers under the Volkswagen Cares brand promise to provide value-added and quality services. Walnut Granulate Blasting is a cost-effective service which we have introduced that we believe will help to maintain the driving pleasure of our Volkswagen vehicles as well as reduce motoring costs," says Erik Winter, Managing Director of Volkswagen Passenger Cars Malaysia.
To know more about the Walnut Granulate Blasting service, please click here. Information on Volkswagen products and services in Malaysia can also be found at www.volkswagen.com.my.