At long last, locally-made versions of the Proton X70 are now being released, one year and one day after it was launched in Malaysia as the first joint product of the DRB-HICOM partnership in the Malaysian carmaker.
Until today, Proton has been making the X70 in China and bringing the SUV in as a completely built-up (CBU) vehicle, just like some models of other makes from Europe and Japan. However, even though the vehicles were made in China, many parts were sent from Malaysian suppliers so even before today, Malaysian-made parts have been incorporated.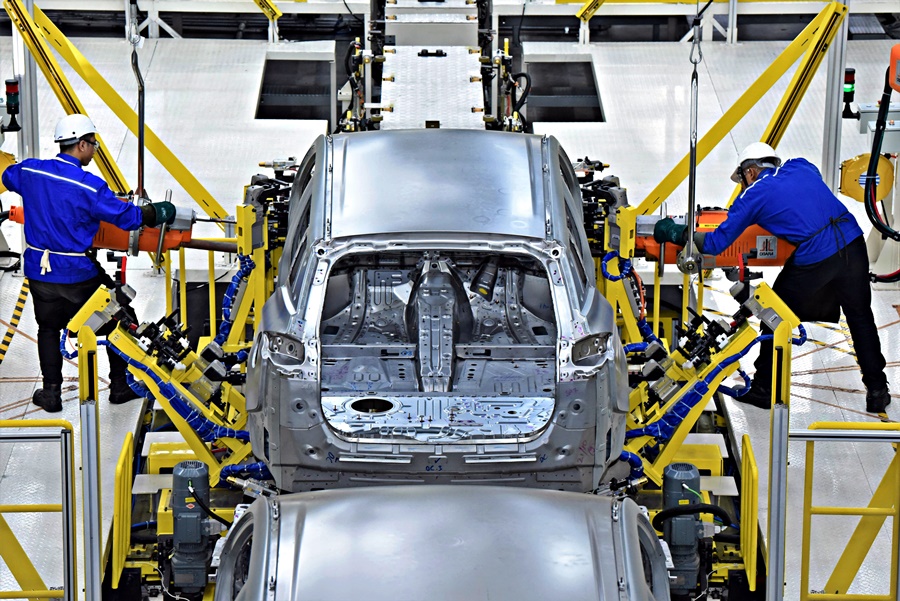 One of the reasons for using parts from Malaysia was that the X70 is a righthand drive model and the factory in China doesn't make such a variant, so parts have not been made there. The other reason could be that the volume required was 'small' by the standards of vendors in China and as their supply would not be needed after a year, it was probably not worthwhile for them.
The plant in Tanjung Malim, Perak, has been in existence since 2004 but when Geely became involved, a major renovation was undertaken and a new RM1.2 billion extension was added. New manufacturing processes and equipment were also installed to raise efficiency and productivity along with quality.
Developing the vendor eco system
At the same time, Proton worked together with local and overseas vendors to establish a supply chain for parts required to build its first SUV, would be in place when production activities began. During the preparatory phase prior to start of production some months ago, Proton worked closely with its local vendors to match them with other companies who were already supplying components for the SUV.
These efforts resulted in 7 new joint-ventures being formed as both local and foreign companies started partnerships based in Malaysia to share competencies and production resources.
Other business relationships established include technical agreements and foreign direct investments, resulting in a total investment of RM263 million and the creation of 1,084 jobs as the vendor community gears up to create a pipeline of high technology components for the X70 and future models.
Production hub for RHD vehicles
"Today marks a historical milestone for Proton as we take another step towards being a global automotive brand. By producing the Proton X70 in Tanjung Malim, we have taken a quantum leap in our abilities as this is by far our most ambitious undertaking to date. This new plant will not only produce future products jointly developed with Geely but it will also be a centre for right-hand-drive production as we begin exports to countries all over world," said Dato' Sri Syed Faisal Albar, Proton's Chairman, at the exclusive and private roll-out ceremony held earlier today,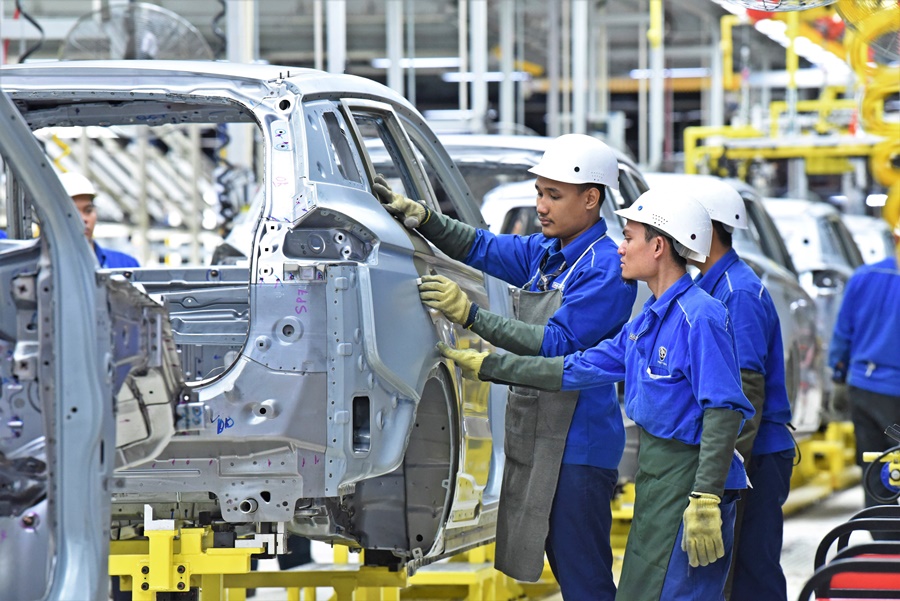 An Conghui, President & CEO of Geely Auto Group, confirmed that Proton's position within the Geely Auto Group is to be a valuable partner to grow sales in ASEAN markets.
"PROTON has undergone a tremendous transformation over the past 2 years. This experience has worked out very well for us at Geely Auto as we are happy to help Proton realize its global aspirations. We will continue to support Proton as it grows in the Malaysian market and in the wider ASEAN region and beyond," he added.