NOVITEC, the German tuning and customising company, is well known for its widebody conversions apart from enhancements to many different models. Its latest offering is the N-LARGO, adapted from the McLaren 720S Spider and limited to just 15 units worldwide.
This widebody version, which is particularly light, makes generous use of carbonfibre with forged elements that give the open-top two-seater a particularly custom appearance. The company also developed tailor-made high-tech forged rims specifically for the enlarged wheel arches in cooperation with American wheel manufacturer Vossen. The staggered combination of 20-inch and 21-inch wheels on front and rear axles puts even more emphasis on the wedge shape of the sportscar.
Emotive design shaped in wind tunnel
The emotive design, shaped in the wind tunnel, was conceived in cooperation with German designer Vittorio Strosek. Its width has increased by 6 cm at the front and by 13 cm at the rear. Together with the special rocker panels, the wider N-LARGO fenders at the front and rear give the supercar an hourglass shape.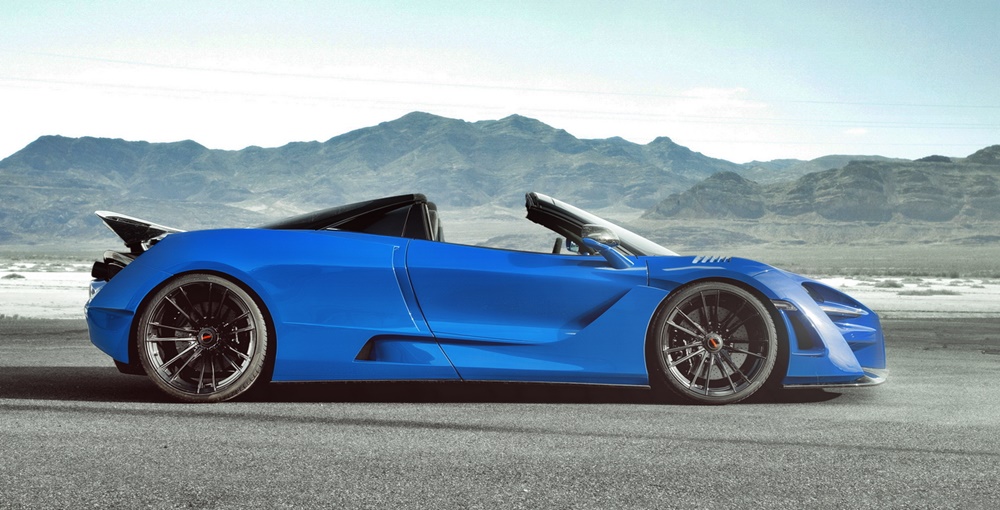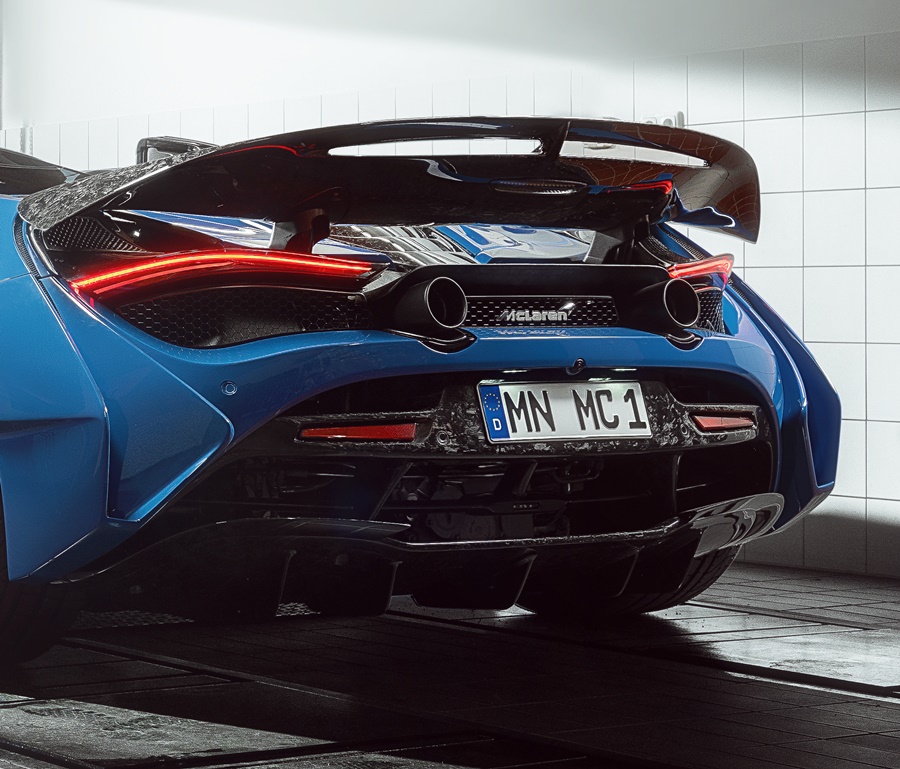 The N-LARGO side components create a perfect transition between the wider fenders and route the airflow to the rear brake discs and calipers through their integrated air intakes. The NOVITEC air intakes behind the doors supply the engine bay with breathing and cooling air.
However, the conversion of the bodywork not only focused on an extravagant appearance but also on the optimization of the driving dynamics by means of efficient modifications to the aerodynamics. This includes, among other things, the redesigned bootlid with forged carbon insert at the front, the covers for the side mirrors, the lower strips on the rocker panels, the N-LARGO rear wing attachment for the stock retractable spoiler, and the air intakes in the rear end.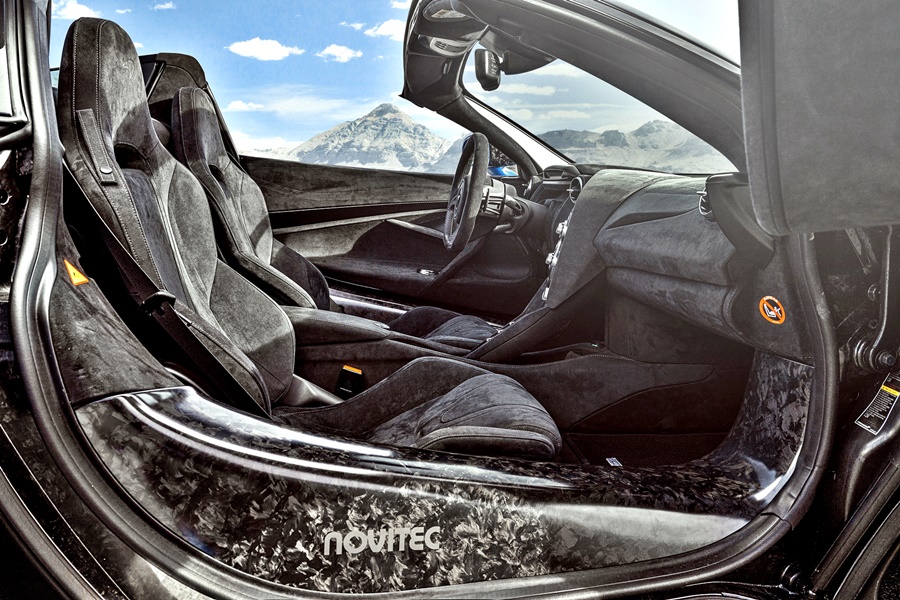 Upgraded McLaren engine
The McLaren twin-turbo 4-litre 8-cylinder engine has been tuned by NOVITEC to offer customers a choice of 3 different output levels. The most powerful level includes a NOVITEC RACE high-performance exhaust system and has modifications which add 86 bhp/108 Nm. This boosts maximum output to 806 bhp at a low 6700 rpm, while peak torque is bumped up to 878 Nm.
As a result, the N-LARGO rockets from standstill to 100 km/h in a claimed 2.7 seconds and reaches a speed of 200 km/h after just 7.5 seconds; with top speed increased to 346 km/h.
NOVITEC boosts the Ferrari 488 Pista's performance even further