Oval Racing, a popular form of motorsport that has been run for many decades in America, will have a championship series in Malaysia this March. Known as the US Legend Cars Malaysia Championship, there will be 6 rounds to be held at Perak's T-City Gopeng Motor Speedway – currently the only purpose-built oval circuit in Malaysia.
First introduced in Malaysia in 2018, this is the first time the Legend Car and Bandolero Car classes will be run as a full-fledged championship. This will feature an Arrive-and-Drive Legend Car class for amateur and professional drivers, and the Bandolero class for children between the ages of 8 and 15.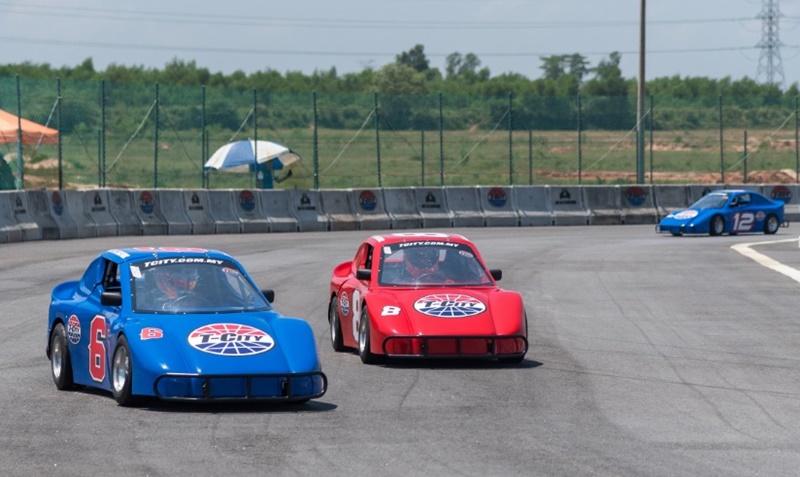 "Oval circuit racing is still in its infancy in Malaysia as well as the Asian region but the level of interest has kept increasing since the series was first introduced in 2018. The first two years has been about enabling local drivers to become more familiar with the concept of competing on oval short tracks, and over time, the level of competition has grown by leaps and bounds with the series today particularly popular with both professional local drivers as well as young drivers," said US Legend Cars Malaysia Principal, Ben Tan.
"Both the Legend Car and Bandolero Car classes provide a level and competitive playing field, and the cost of participation is not prohibitive making it an ideal ground for those who aspire to start racing as well as those who want to hone the skills of a new motor-racing discipline," he added. While Malaysia and Asia do not have a heritage in oval racing, Tan is optimistic that it has tremendous potential in the region as an inexpensive entry into motor racing across all disciplines.
Three categories
The Legend Car class will be divided into 3 categories for novice, national and international drivers, while the Bandolero Car class will strictly be for novice drivers. To date, the championship has attracted entries from Malaysia, Australia, China and Hong Kong.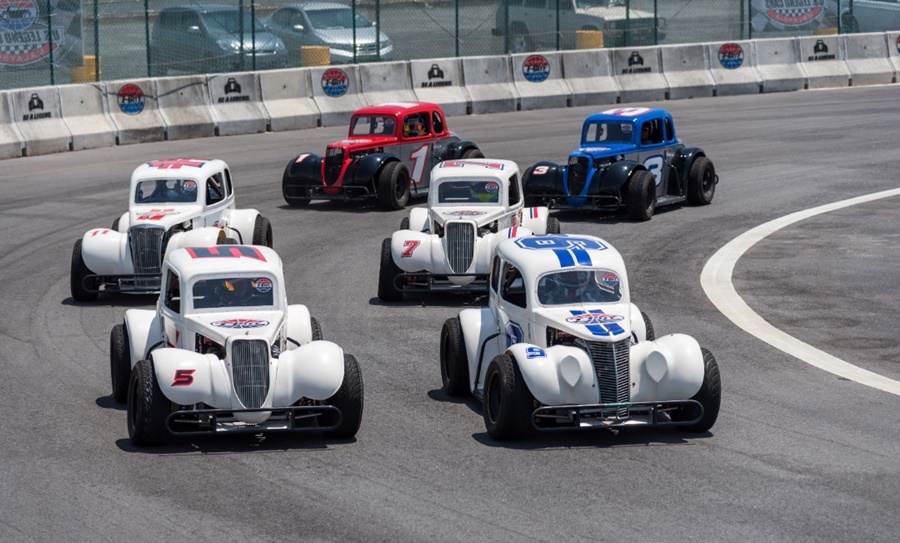 The Arrive-and-Drive Legend Car class will see drivers competing in identical racing cars with a minimum car and driver weight of 590 kgs and powered a factory-stock Yamaha FJ1200 engine rated at 132 bhp. The Bandolero class for children will feature cars powered by 30 bhp 570cc Briggs & Stratton Vanguard engines with a minimum combined car and driver weight of 340 kgs. The power-to-weight ratio of the cars make them extremely quick and agile compared to racing a traditional saloon car and competing on a 240-metre asphalt oval circuit almost guarantees close and fierce competition from start to finish.
Officially sanctioned
All Legend and Bandolero cars are manufactured by US Legend Cars International, Inc. and the Malaysian championship is sanctioned by INEX Malaysia, an affiliate of INEX which is the international governing body. Like NASCAR, INEX supports, promotes, and manages all sanctioned racetrack and racing programmes. INEX sanctions more than 2,500 races at more than 300 different tracks throughout the world in the USA, Europe, Asia and Australia. Since its inception in 1995, it has sanctioned more than 60,000 races on both asphalt and dirt ovals as well as road courses.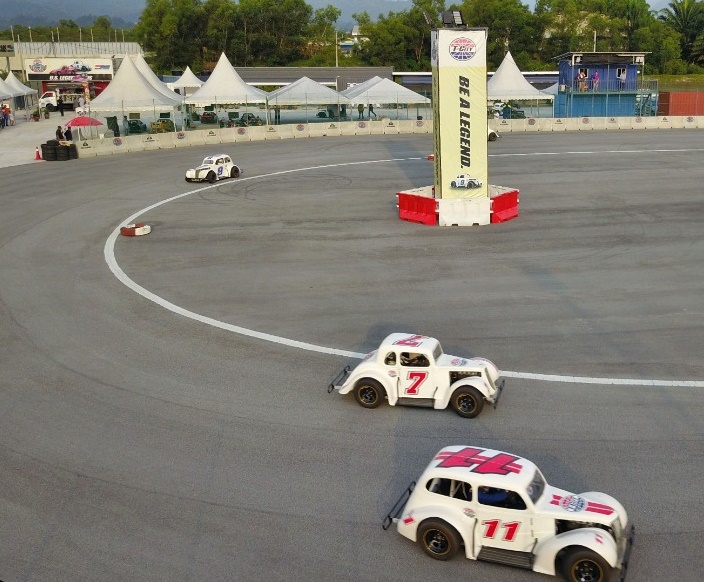 First introduced and raced in 1992, the Legend and Bandolero Car series was conceptualized to provide an affordable class of racing. The cars are 5/8 scale replicas of popular vintage American cars, with fibreglass bodies encasing specially-constructed space-frame chassis. This makes for ideal competition on small tracks and presents drivers with lower maintenance costs. Today, the series is held in more than 30 countries and has established itself as a sound stepping stone for those who aspire to move up the ranks of oval circuit racing to as high up as NASCAR.
The entry fee for the arrive-and-drive Legend Car class is RM3,000 per round, and includes preparation and rental of the racing car, fuel, tyres, brake pads as well as other consumables, technical support and access to the hospitality suite. The entry fee for the Bandolero Car class is RM2,000 per round, also inclusive of all the above mentioned items.
US Legend Cars Malaysia Championship Dates
Round 1 – March 13 | Round 2 – April 17/18 | Round 3 – June 19/20
Round 4 – July 17/18 | Round 5 – August 21/22 | Round 6 – September 25/26