Reports of the Dakar Rally usually highlight the achievements of the competing teams in cars and motorcycles but there is also a category for big trucks which weigh more than 3,500 kgs. In this category, the trucks can be entered to compete or as support vehicles for the teams. Like the competing cars, the huge trucks are also prepared for extreme conditions and terrain which this year, was in Saudi Arabia.
An optimum set-up of the truck is vital and over the past years, the Dakar has been seen teams finishing less than one hour apart after 12 full days of close racing. KAMAZ, a Russian manufacturer, holds the greatest number of wins in the Dakar – 17. Over the years, the team has built up a lot of technical know-how which was not totally advantageous this year as the environment was entirely new. Nevertheless, they quickly got familiar with the conditions and could hit full throttle up to 140 km/h on the straights.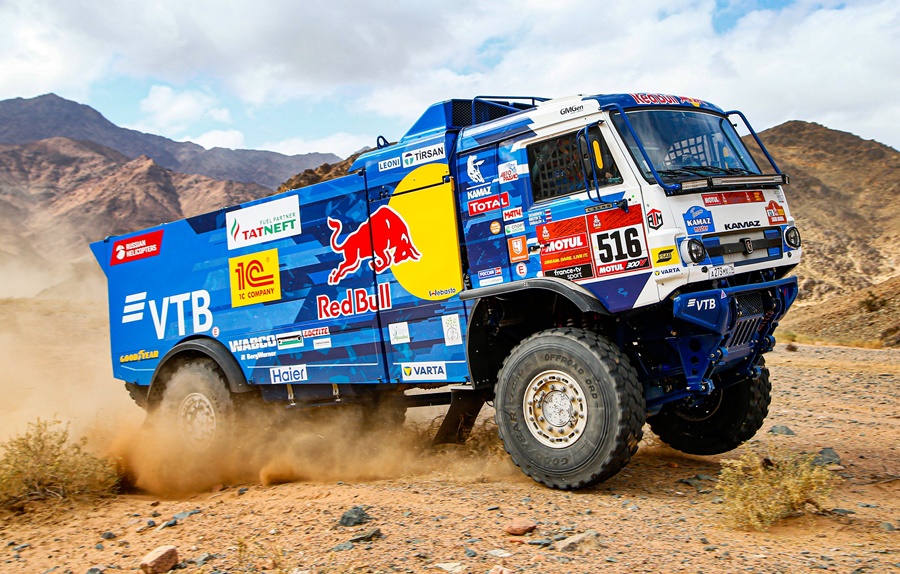 While the trucks can be modified in many ways, the rules require the use of only standard tyres developed for normal daily operations and available commercially. The Goodyear OFFROAD ORD tyres selected by the winning KAMAZ-master team are normally used by trucks in tough off-road operations such as mining at quarries. Their tread pattern with massive blocks, along with the optimized compound, provides high resistance to tearing and cutting, keeping uptime at an optimum.
From the start in Jeddah and at each stage of the rally-raid, the trucks encountered a large variety of challenges from tricky desert tracks with hidden stones to rocky canyons and riverbeds with sharp objects. In these conditions, it was crucial to monitor the heat in the tyres. The cabin crews made smart choices to keep up the speed and managed to keep the tyres intact in order to finish. The tyre pressure needed to give a good balance between grip/traction, speed and durability.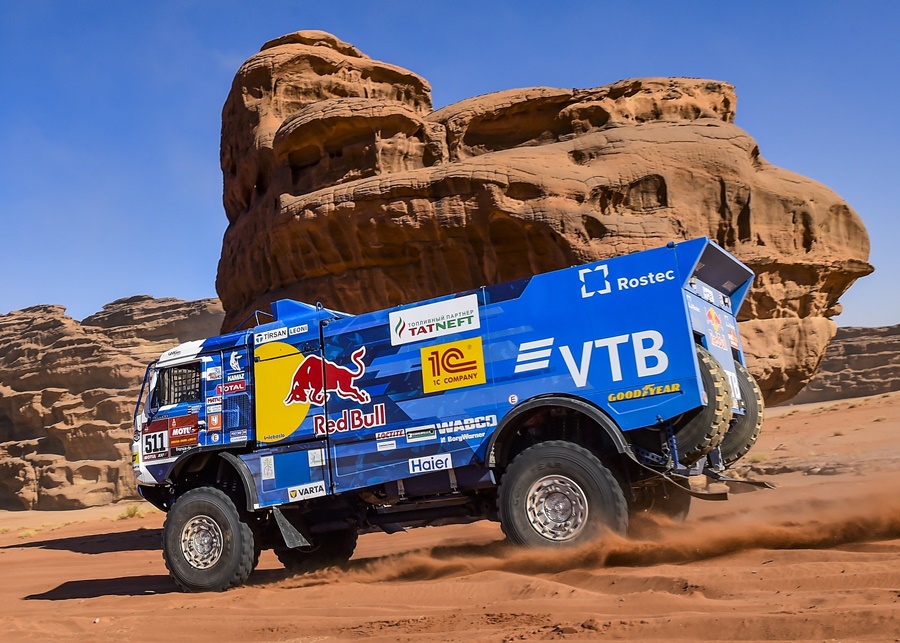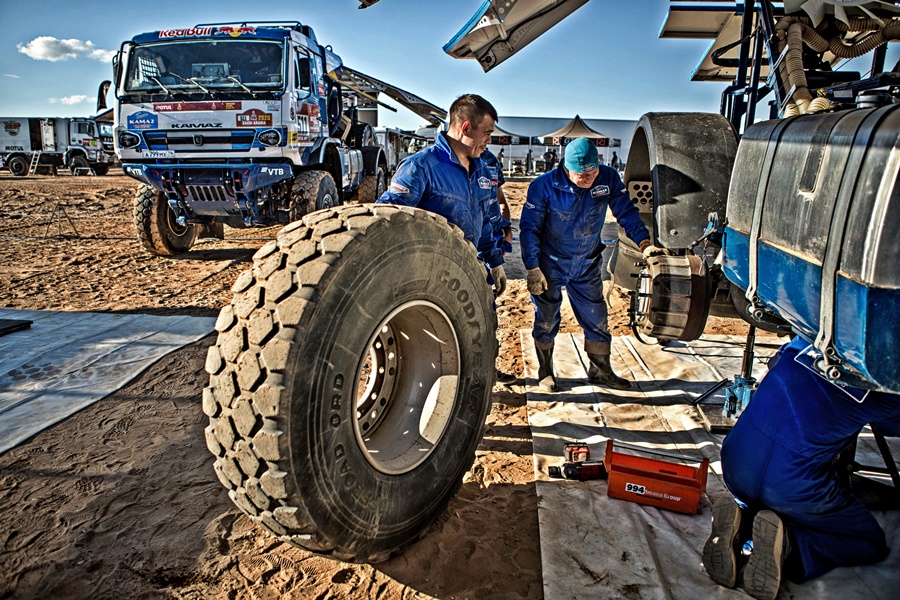 "On the outside, the scenery was magnificent, however inside the truck we had to stay focused every second and work hard," recalled Andrey Karginov, driver of the winning truck. "This year's race included hazardous sandy dune stages and misleading labyrinths covered with sharp stones. We encountered many risky situations, but the Goodyear tyres kept us going and were extremely robust."
Goodyear tyres are also used by competitors in the FIA European Truck Racing Championship. This is enabling the company to take its development process to the next level. Extreme testing conditions stress the carcass to cope with deformation and extreme forces on the tyre caused by jumps like in the Dakar as well as cornering at high speeds. The result is the advanced Goodyear carcass technology offering enhanced durability and robustness, ultimately having a positive effect on fuel efficiency across the full portfolio including on-road long-haul and regional haul, mixed-services, off-road as well as bus and coach tyres.
Third Dakar Rally victory for Carlos Sainz, with a different team again