The origin of the camouflage comes from a military tactic used on ships during World War I, known as the 'Dazzle Camouflage'. It consisted of painting ships with black and white geometric patterns to blur their shapes and confuse the enemy. "The story goes that the artists who designed these camouflage patterns drew inspiration from Cubist paintings," explained Edgar Aneas, an expert in vehicle camouflage.
Since the 1980s, carmakers have also used the same principle to camouflage their prototypes, especially when the vehicles need to be driven on public roads. Initially, the camouflage was simple – just black film taped onto the vehicle to conceal special styling elements. Sometimes, extra panels might be added to alter the shape and mislead competitors as to the actual design of the new model.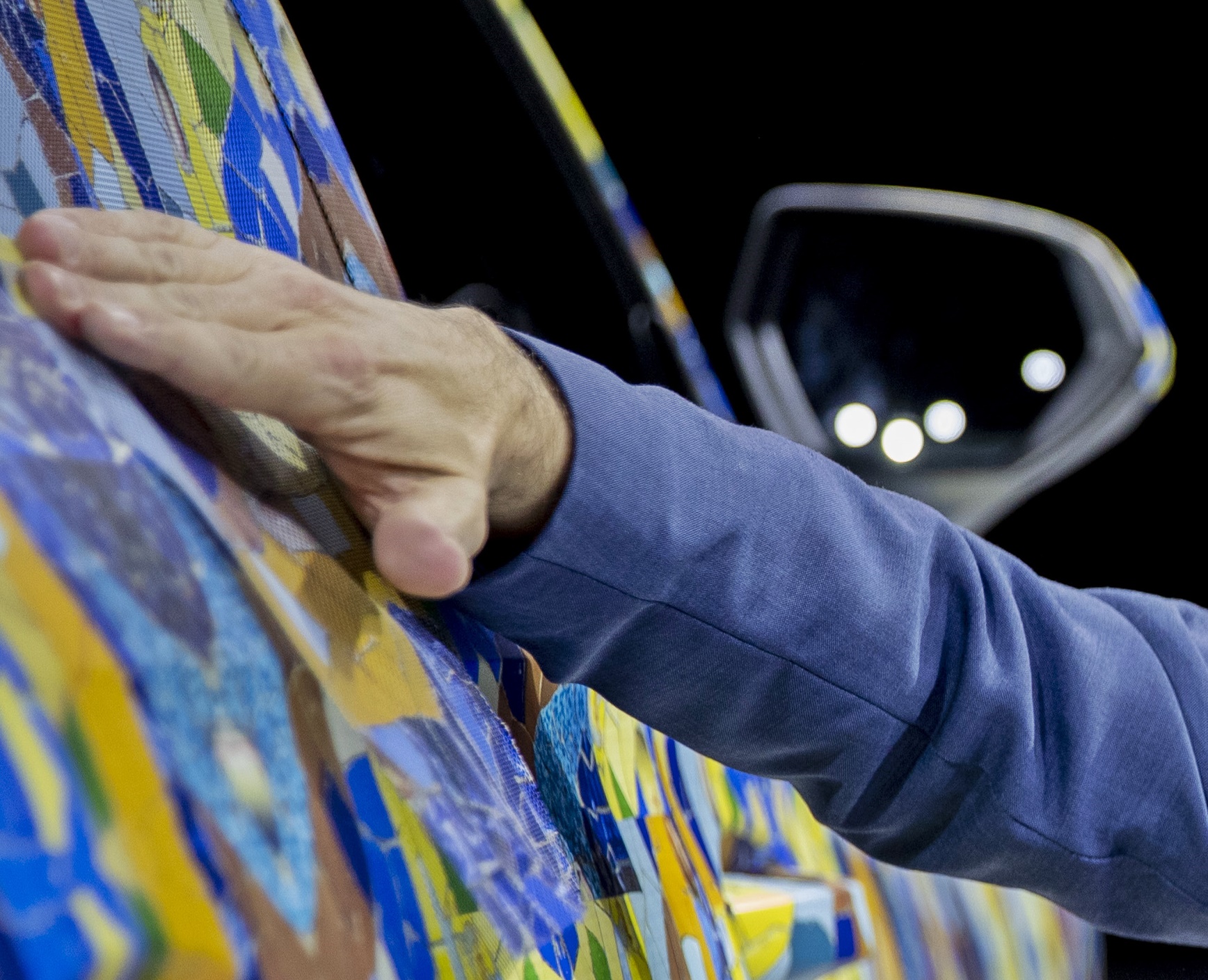 Over time, there was a need to make the camouflage more effective because computer software was becoming sophisticated and the design under the simple camouflage could be made more visible. This led to the patchy type of camouflage, not unlike that used for military clothing to reduce visibility of a soldier in the jungle or desert. Each brand uses its own camouflage and some even patent the design.
Inspired by Modernism and Barcelona
SEAT, the Spanish carmaker in the Volkswagen Group, has been using a unique camouflage for its all-new Leon model which will have its global premiere today. Official and unofficial pictures have shown the car wrapped in a broken tile vinyl inspired by Modernism and the city of Barcelona, the home of SEAT.
"The new SEAT Leon has a lot of personality and is very difficult to camouflage because it's a sculpture on wheels that expresses SEAT's emotional nature. The Leon was born here and because of the special relationship we have with Barcelona, we looked to the city for inspiration," explained Jordi Font, head of SEAT's Colour & Trim Development.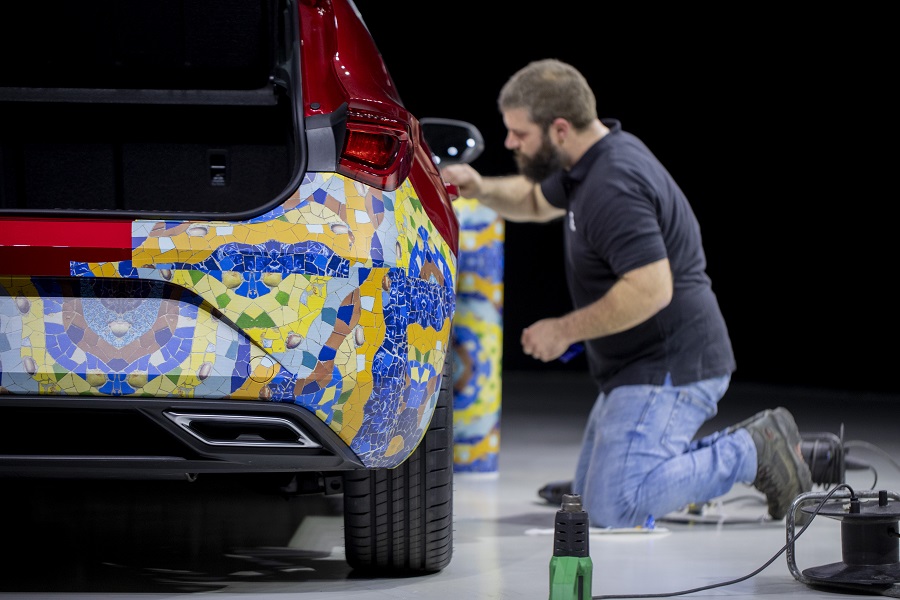 Developing a new design – the challenge
"This is the first time we didn't use conventional camouflage. It was a challenge, because the main goal is to distort the shapes of the car. We worked on several versions to blur the lines but send a clear message – that we are Barcelona, that we are Mediterranean, and that we are colourful. We want to give meaning to our sculpture," he said.
Not only does the camouflage have an aesthetic function but it must also withstand extreme weather and driving conditions. The material used is a special cast vinyl that resists these conditions.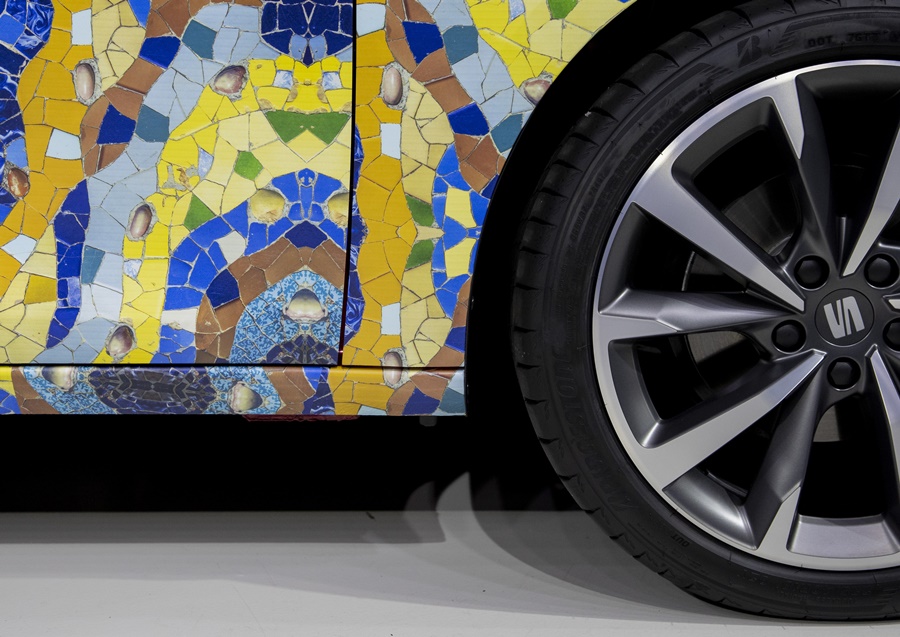 "The cars are camouflaged so that they can be tested in different weather situations, sub-zero temperatures, long exposure to the elements, rain and desert heat. This vinyl is made with a very durable material and has special characteristics that prevent it from peeling off or deteriorating," noted Aneas, the camouflage expert.