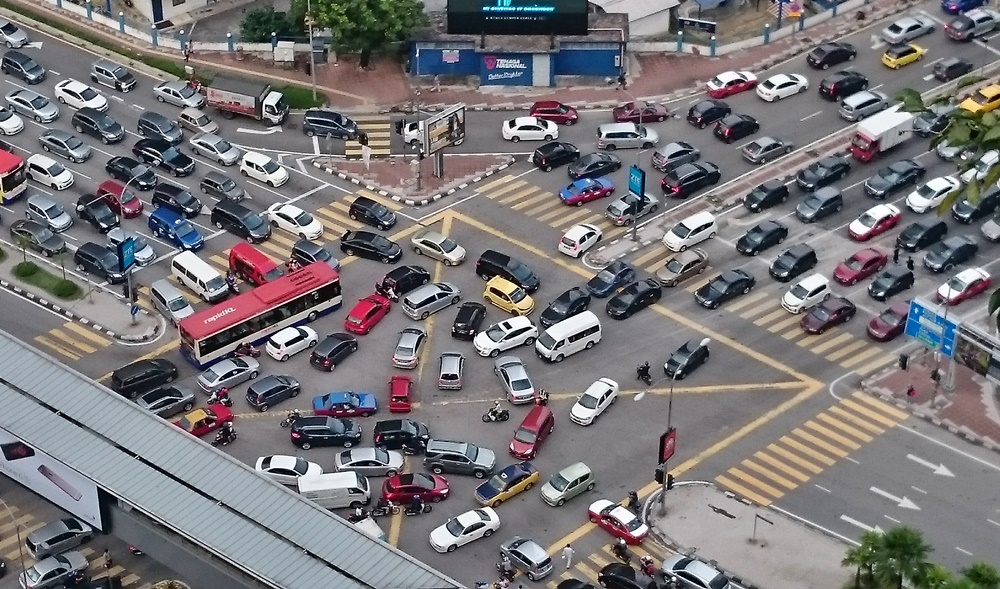 Malaysia has a tendency to be top ranking in lists that are 'negative' but for a change, it does not appear among the Top 10 of TomTom's latest Traffic Index of cities around the world. However you may feel about traffic jams in Kuala Lumpur, it's not as bad as Bengaluru, a city in southern India where drivers can expect to spend an average of 71% extra travel time just stuck in traffic – the longest time in the world.
No. 2 in the location technology specialist's report which covered the traffic situation of 416 cities (with populations of over 800,000) in 57 countries was the Philippine capital of Manila (also 71%). Other than Manila and Bogota in Colombia, three Indian cities are among the Top 5 cities in the world with the most congested roads.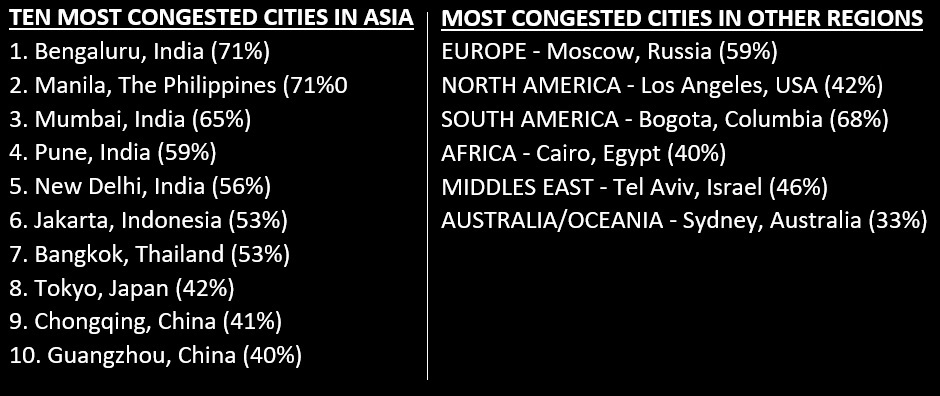 Kuala Lumpur was ranked No. 13 in Asia (37%) and No. 46 globally, while Singapore was at No. 24 and globally, No. 96. Incidentally, the least congested city in the study was Abu Dhabi.
Congestion up globally
Traffic congestion has increased globally during the last decade, and the 239 cities (57%) TomTom included in the new Traffic Index report had increased congestion levels between 2018 and 2019, with only 63 cities showing measurable decreases. This global increase in congestion, despite being an indicator of a strong economy, is understood to cost economies billions.
"Globally, there's a long road to travel until congestion levels are brought under control. In time, the rise of autonomous vehicles and car-sharing services will help alleviate congestion, but planners and policymakers can't afford to sit and wait. They need to use all the tools available to them to analyze traffic levels and impacts, so they can make critical infrastructure decisions. And drivers have a role to play too. Small changes in driving behaviours can make a huge difference," said Ralf-Peter Schafer, TomTom's VP of Traffic Information.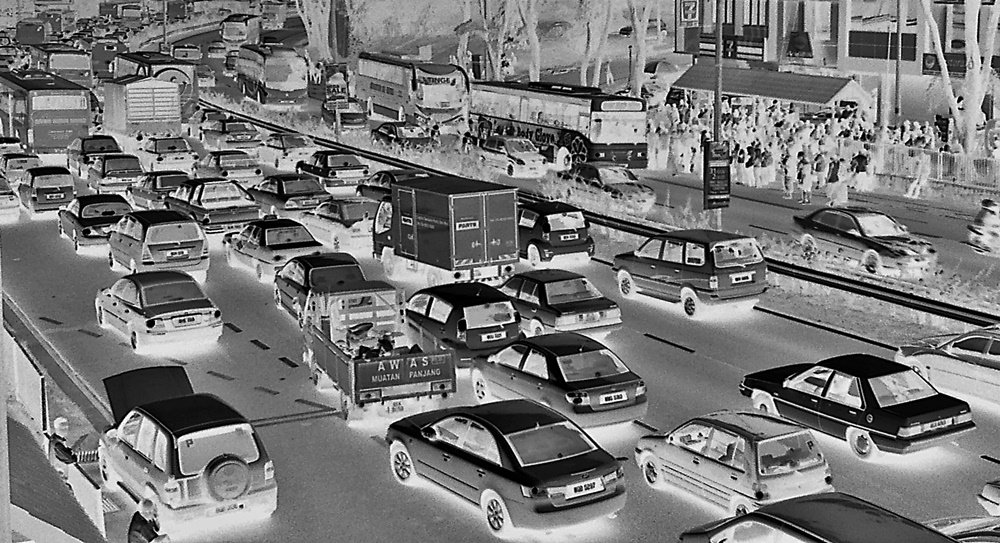 Analyzing real-time incidents and congestion to predict traffic before it happens, TomTom's Real-Time Traffic is claimed to make its navigation software more accurate with enhanced route calculations and accurate estimated times of arrival.
The company also works on the future of driving – from high definition maps for autonomous vehicles, to efficient electric vehicle routing and charging – so that carmakers, technology companies, road authorities and governments already have the tools to make the roads less congested.
How do you beat traffic congestion?
Next time you are heading out in your car, consider these tips from TomTom.
Plan before you go. Taking a few moments before heading out the door to inform yourself on the road conditions on the way to your destination will help you consider your alternatives and decide on the best course of action.
Trust technology to help you. It may be uncomfortable to take a road you may not be familiar with because your satnav suggests it's the fastest one. Often, if you cannot see that a road is indeed congested, it is hard to believe it. Dare to take the alternative route offered by up-to-date navigation, because it is basing its recommendation on real-time traffic conditions on the route you are taking. You will likely be surprised!
Change your driving habits. Most often, traffic will peak at certain times of the day, depending on location. This is clear in TomTom's studies and its report provides the average congestion level for each hour of each day of the week. Use the information available to adjust your departure time accordingly. Leaving early or late from a location might mean avoiding time spent in traffic on the road.