TC Euro Cars (TCEC) has scored a first in the local auto industry with its move to e-commerce. The company, which represents Renault in Malaysia, has launched the new Renault E-Store on its website at www.renault.com.my .
Adding on from never having to visit a physical showroom with the Renault 3-hour test drive offering via GoCar, customers can now enjoy ultimate convenience and a hassle-free way to buy or take a subscription plan for a Renault. This fully digital process eliminates the time-consuming and tedious process that car-buyers have had to go through for decades.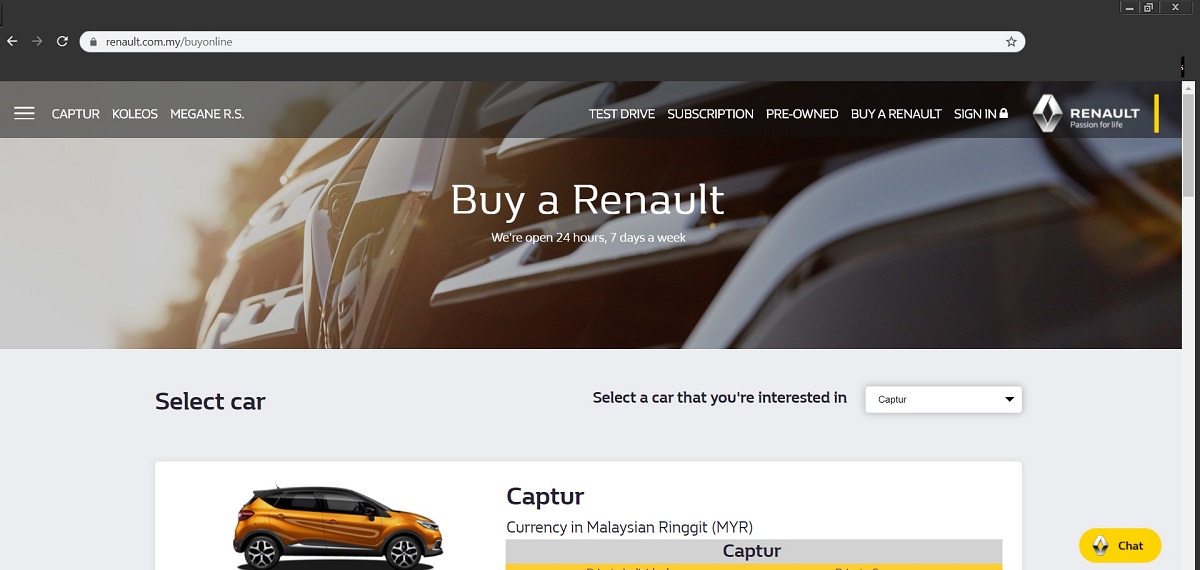 Now, with the Renault E-Store, they can shop from the comfort of their home or office – just as they do shopping for other good online which is a growing trend nowadays. They don't have to feel pressured by over-attentive salespersons and they can learn more about the model they are interested in at their convenience. They can also arrange for a test-drive and TCEC says that the process extends right to delivery of the registered vehicle.
To celebrate the launch of the new Renault E-Store, TCEC is extending a 'Buy One, Get One Free' offer to the first 50 customers who make their purchase online. Each of these early bird online customers will receive a free 6-month subscription (transferable among family members) for the Captur crossover.

"We are proud to be an e-commerce first automotive brand. With the new Renault E-Store and more new offerings to come, we believe that we are leading the charge in digitalising the customer journey and, at the same time, disrupting the industry," said Nicholas Tan, Chairman of TCEC.
Renault Subscription scheme available for latest Renault Megane R.S. 280 Cup