Ever since Elon Musk unveiled the Tesla Cybertruck, the prospects for electrically-powered pick-up trucks have been increasing as other manufacturers (not the mainstream carmakers though) have announced plans for their own models.
The latest is Nikola Corporation which will show the first prototype later this year in Nevada. Design-wise, the Badger, as it is to be called, looks like the typical truck of today with a 5-seat cab and an overall length of 5900 mm. What is going to be game-changing is the performance which the company says will 'target and exceed every electric or petrol pickup in its class'. To reduce development and production cost, the Badger will be built in conjunction with another manufacturer utilizing their certified parts and manufacturing facilities.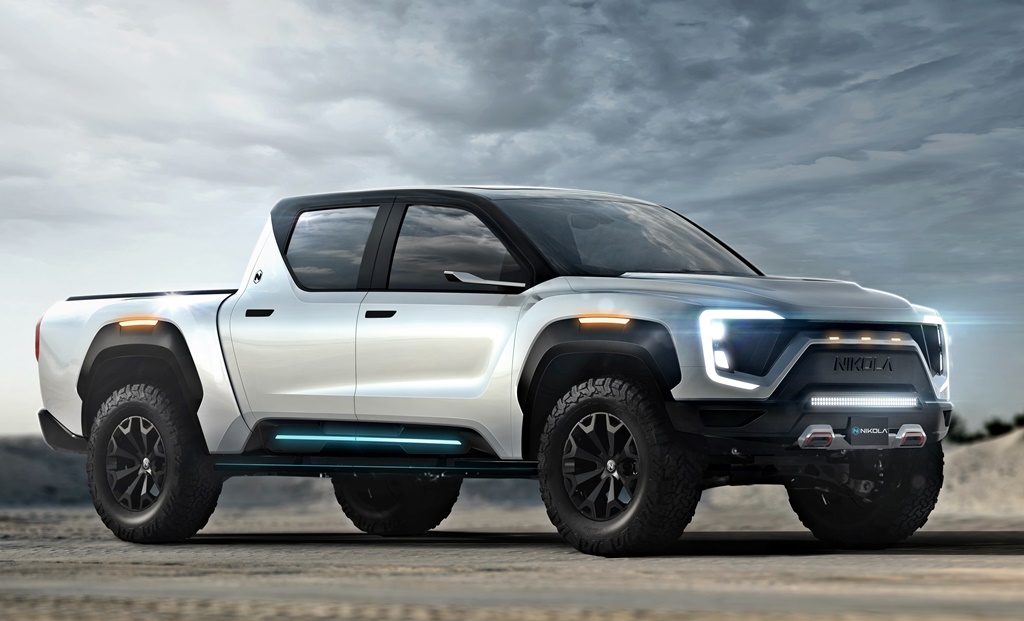 With a 150 kWh lithium-ion battery pack 'refilled' by a 120 kW hydrogen fuel cell that generates the electricity, the Badger is expected to have an output of up to 900 bhp with at least 50% available continuously, and almost 1,330 Nm of torque. Very impressive is the claim of an estimated 965 kms of range on a full battery pack and using the fuel cell but without the fuel cell support, the range will be about 480 kms.
The Badger is being designed to handle take-offs with minimal loss of performance and to operate on grades up to 40% through advanced software blending of batteries and fuel-cell. With a fully loaded trailer and combined vehicle weight of 8,180 kgs, the Badger will be able to launch from a standstill on a 30% grade without motor stall.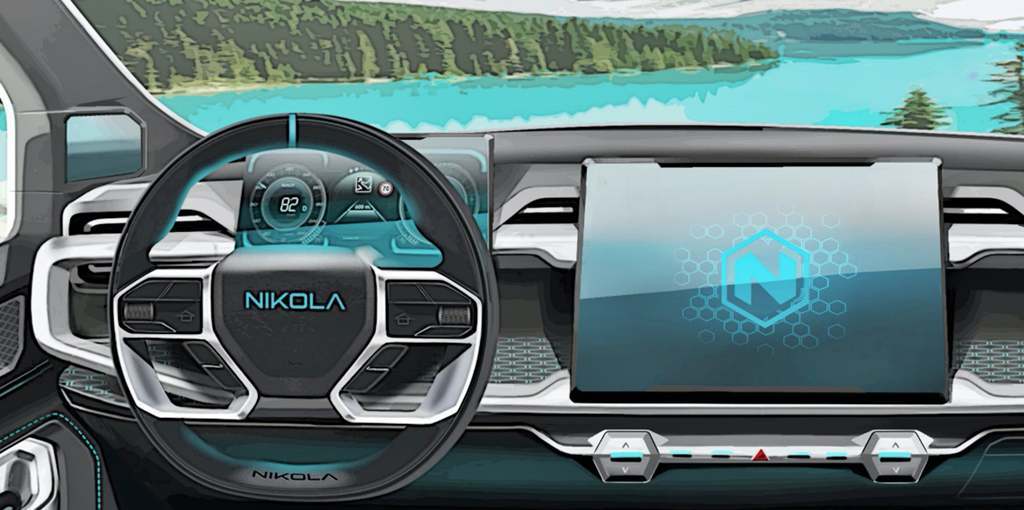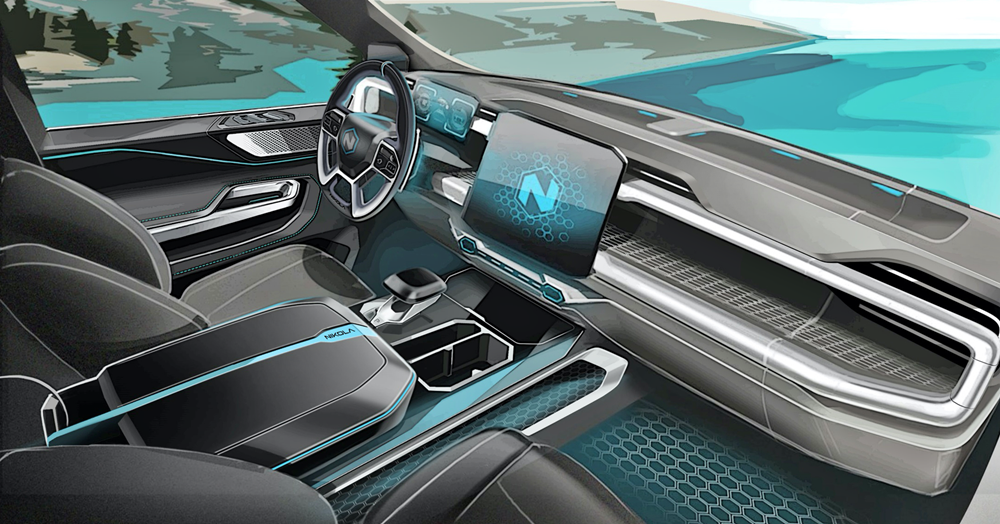 The electric pick-up will also be engineered to outperform all electric pick-up trucks on the market in continuous towing. It will have a 15-kW power outlet for tools, lights and compressors, which is enough power to assist a construction site for approximately 12 hours without a generator.

"Nikola has billions worth of technology in our semi-truck program, so why not build it into a pick-up truck?" said Trevor Milton, CEO, Nikola Corporation. "I have been working on this pick-up program for years and believe the market is now ready for something that can handle a full day's worth of work without running out of energy. This electric truck can be used for work, weekend getaways, towing, off-roading or to hit the ski slopes without performance loss. No other electric pick-up can operate in these temperatures and conditions."
"The Nikola Badger is a game-changer. The program will help drive down the cost of the fuel-cell components on our semi-truck while accelerating the hydrogen station roll-out. Giving customers the option to order a fuel-cell or battery electric version will ensure we drive the cost down for everyone across our line-up," added Mark Russell, President of Nikola Corporation.