It's been just about 14 months since the Proton X70 was launched, during which time over 29,000 units have been delivered throughout Malaysia. The strong and positive response to the model has rejuvenated Proton, which has Geely as its partner, as well as brought back respect for the company from Malaysians. In retrospect, perhaps Proton should have found a partner earlier but being a national carmaker, it was important that anyone who partners Proton would need to be the 'correct fit, as Proton Chairman Dato' Sri Syed Faisal Albar put it some years ago when DRB-HICOM was looking for a partner.
The speed at which the X70 was brought to the market was impressive although it must be said that the development and engineering work had all already been done earlier for the Geely Boyue. It was not as time-consuming and Azlan Othman and his team at Proton Design 'Malaysianised' it with styling cues that made reference to local culture and landscape. Of course, it still required an engineering program since there was no righthand drive version of the Boyue.
Not wanting to waste time, a decision was made to build the SUV at a Geely factory in China first while renovating the factory at Tg. Malim in Perak. It needed changes and extensions to accommodate planned growth as well as a significant improvement in quality, something which had contributed to the brand's downturn.
Geely would probably have preferred to keep building the vehicles in China where there would be economies of scale but understanding the aspirations of the Malaysian government to develop the domestic auto industry, it was agreeable to assembling the X70 here with a plan of making Malaysia a production hub for righthand drive models.
As the renovation works, costing RM1.2 billion, were completed, trial production of 130 units began in October 2019 alongside lines for the Iriz and Persona. Well aware that Malaysian buyers were skeptical of Made-in-Malaysia quality, much attention was put into quality control and ensuring that the locally-assembled or CKD (completely knocked down) X70 would be as good as the one that came from China. Proton acknowledged that the quality score of its products compared to other brands in the Geely Group was lower but had improved greatly with guidance and assistance from its partner.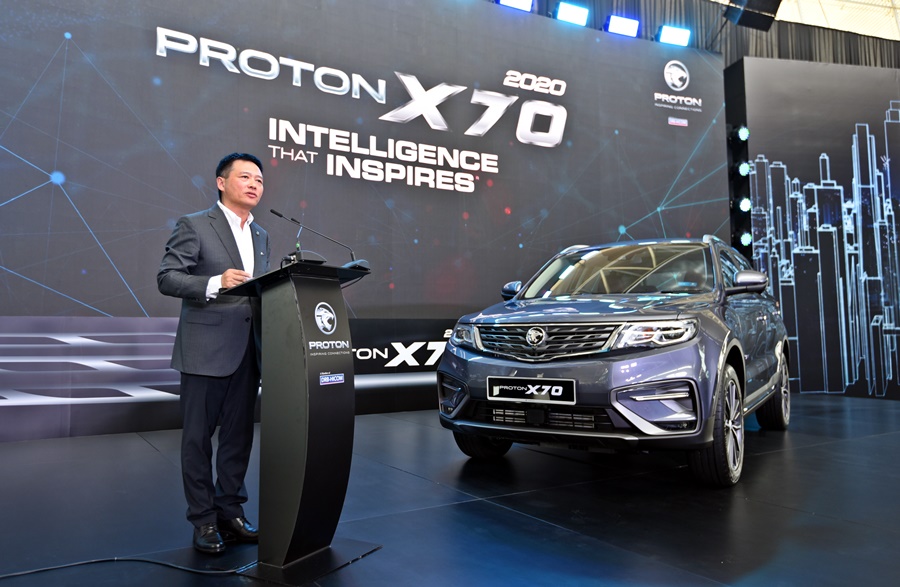 And so today sees the CKD X70 being officially launched, and presumably ending the imports. According to Dr. Li Chunrong, CEO of Proton, the next model – which will be the X50 – will not have the same approach; local assembly will be done from the start, perhaps by the end of this year.
14 months is a rather short time in the market and with the looks of the X70 still fresh and appealing, the focus was on adding value to the product as well as addressing issues which owners complained about. The launch of the CKD model provided a good opportunity to make the changes and offer a product that would be better than the imported one.
Local assembly = lower prices
There are 4 variants to choose from – Standard, Executive, Premium and Premium X. All come only with 2WD (front-wheel drive) with no AWD variant. Meeting expectations that a locally-assembled model should be cheaper, the CKD X70 in Standard spec is priced at RM94,800 and that is RM5,000 less than the imported 2019 model. The Executive is also RM3,000 cheaper at RM106,800, while the Premium version which sold at RM123,800 last year is now RM119,800 – RM4,000 lower. the top-of-the-line Premium X is priced RM3,000 more than the Premium and you get a panoramic sunroof for the extra money. By Proton's calculations, the total value added ranges from RM11,640 to RM13,140 with customers saving between 9% and 13%, depending on the variant. And as with the imported model, the prices are the same for Peninsular and East Malaysia.
Every version comes with a 5-year unlimited mileage warranty, a 5-year data package (1GB/month), free labour for scheduled maintenance (first 5 times) and for the first 3,000 X70 buyers, Proton is also throwing in an additional 4GB/month data package along with a package of accessories worth RM2,000. Customers who take their H-P financing from Proton's partners can enjoy low interest rates as well as premium insurance coverage.
Until March 15, 2020, Proton is also having an Online Flash Booking offer for just RM99 (terms and conditions apply).
What's new?
If you live in Malaysia, you will already know what the X70 looks like. As mentioned earlier, over 29,000 units on roads and in homes all over the country. Right off, we can tell you that there are no changes to the exterior and interior styling. The only exterior 'change' is the addition of a new colour choice – Space Grey – which joins the existing range of 5 colours.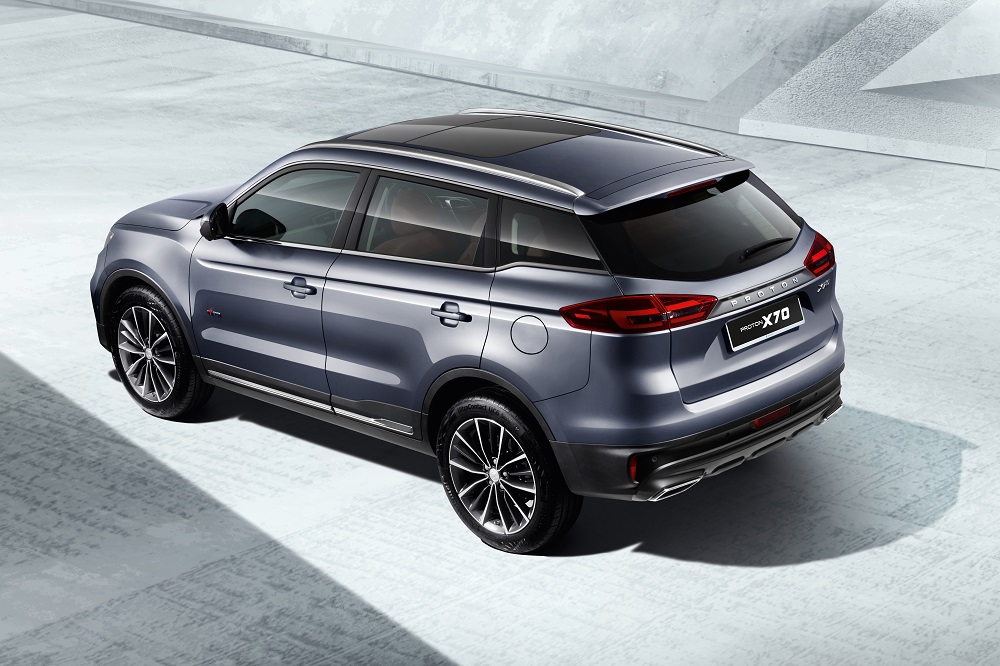 While there are small improvements all over the vehicle to make it better, there are 5 which are significant and notable. The first is the engine which is still the 1.8-litre TGDI petrol engine (no, it is not a Volvo engine, as some people think) but retuned to give 15 Nm more torque (300 Nm) with power still at 184 ps. The extra torque improves 0 – 100 km/h acceleration by 1 second (9.5 seconds vs 10.5 seconds) which probably doesn't sound like much but should prove useful when overtaking. The retuning has also made the engine less thirsty with a significant 13% reduction to 13.2 kms/litre, it is claimed.
Besides the retuning, what has also helped in increasing fuel efficiency and performance is the switch to a dual-clutch transmission, referred to as 7DCT. You may have heard bad things about fuel-clutch transmissions (of other brands) but those were the early generation and Geely would certainly have studied what the problems were and designed its DCT to be problem-free. Besides, the 7DCT is a wet-clutch type and the problems were with DCTs having a dry clutch.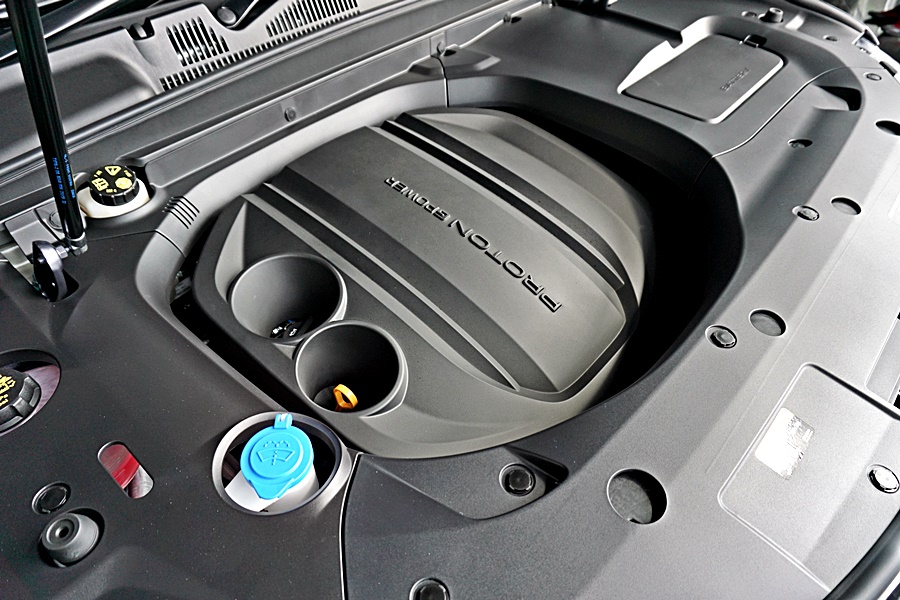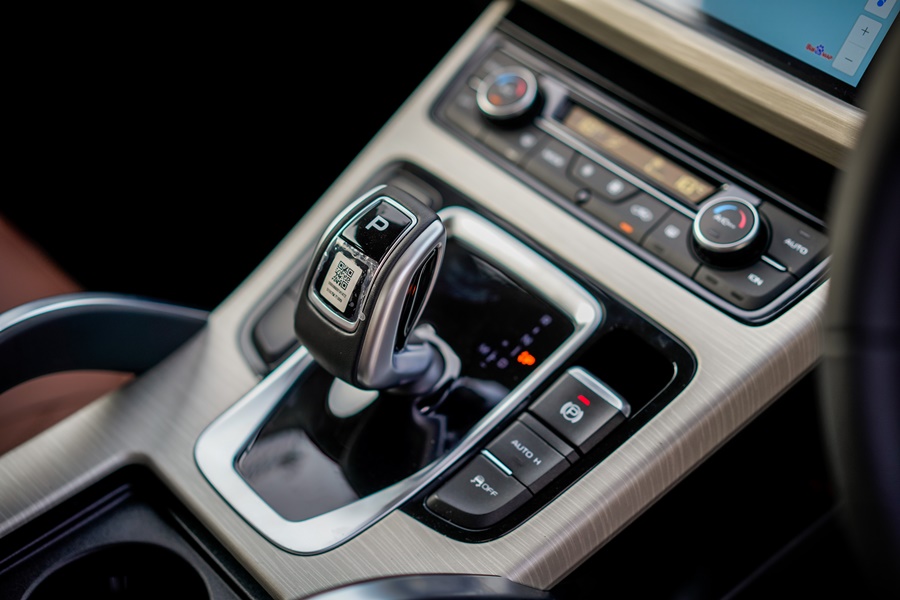 The 7DCT in the X70 has shift-by-wire control, which means that electronic signals execute the changes instead of a cable. This enables shifts to be quicker and smoother, complementing the inherent benefits of the dual-clutch concept. The driver can choose from 3 driving modes and also shift manually but there are no paddle shifters.
The engine and 7DCT come from Geely's factory in China already assembled, which is also the case with many locally-assembled models of other brands. It is likely that engines may also be assembled here later on if the production volume rises and justifies additional investment in an engine assembly plant.
New/improved comfort and convenience features
Next on the list would be comfort and convenience features, starting with ventilated front seats. This is a feature that is usually found on premium luxury models and is still rare at this price level. There are fans inside the seats which can be set at three different speeds. With air blowing upwards, things should be cooler on hot days. Presumably, Proton has omitted the HOT mode which is often found on imported models as they are also intended for markets where there is cold weather.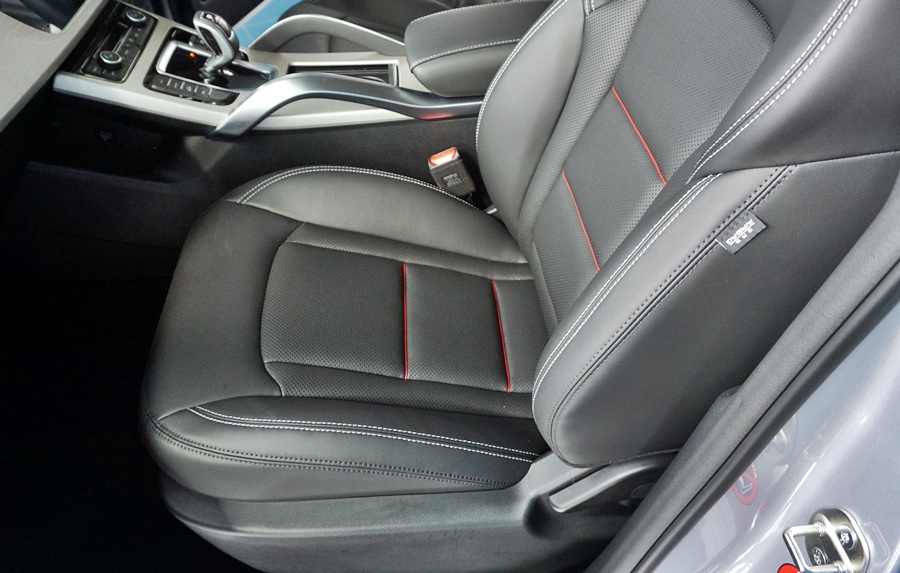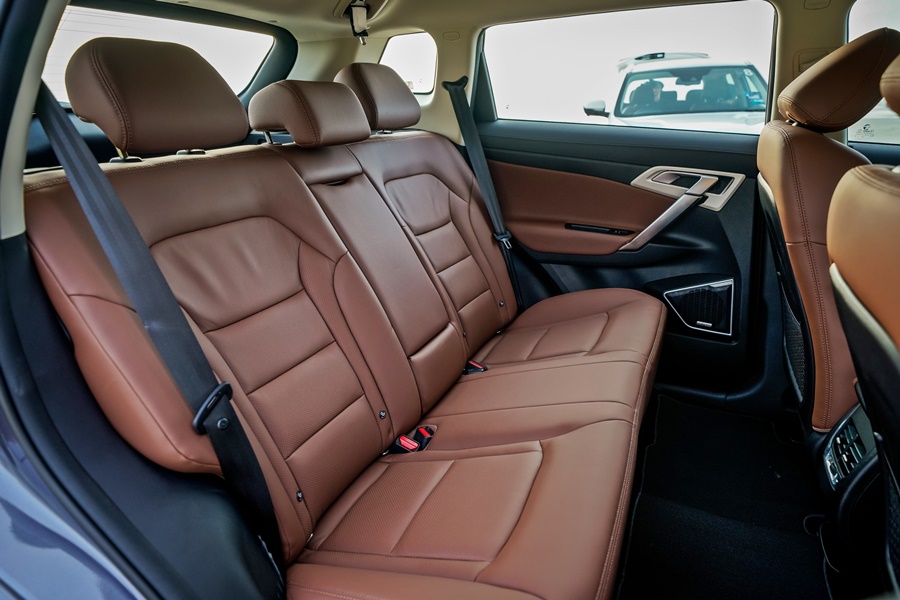 The fixed angle of the rear seat backrest was something owners (or rather their passengers) complained about. It's not something we would have noticed as we spend most of the time testing the car from the driver's seat. But Proton heard about the dissatisfaction and decided to make it possible to set the backrest at 2 angles over a range of 27 degrees to 32 degrees. As the backrest is divided (60:40), the left and right sides can be separated adjusted.
Another high-end feature which has been added is the powered tailgate with automatic opening (from Executive variant upwards). A sensor under the bumper will detect a foot and unlock/raise the tailgate. It's a feature which is really useful when both hands are carrying bags or other items.
Other specs maintained
The prices are lower and Proton has even improved the value of the X70 with new and improved features but without taking away what it already had – which is a lot of good stuff. All variants are offered with the Integrated Cockpit Information System (GKUI) system via an 8-inch Android based touchscreen interface. With an embedded eSIM card for internet connectivity, the system can provide online music streaming, GPS navigation and weather forecasts.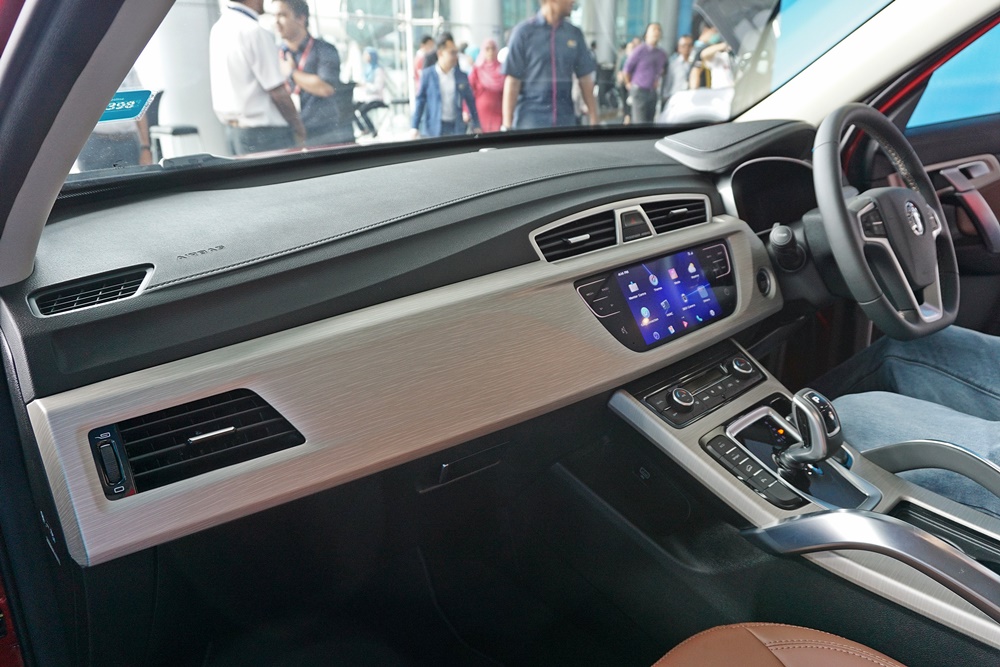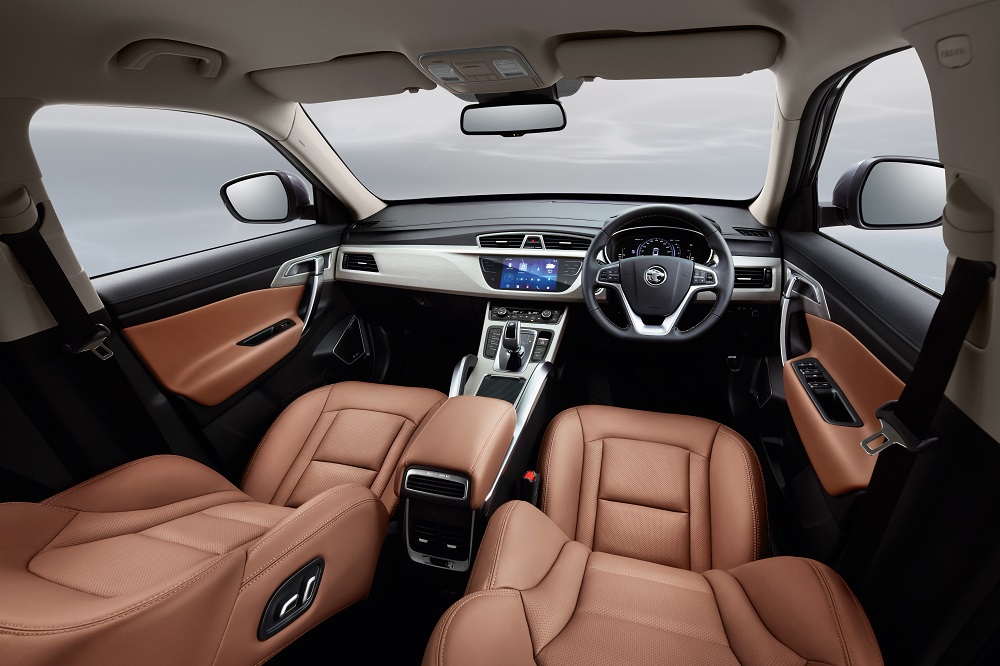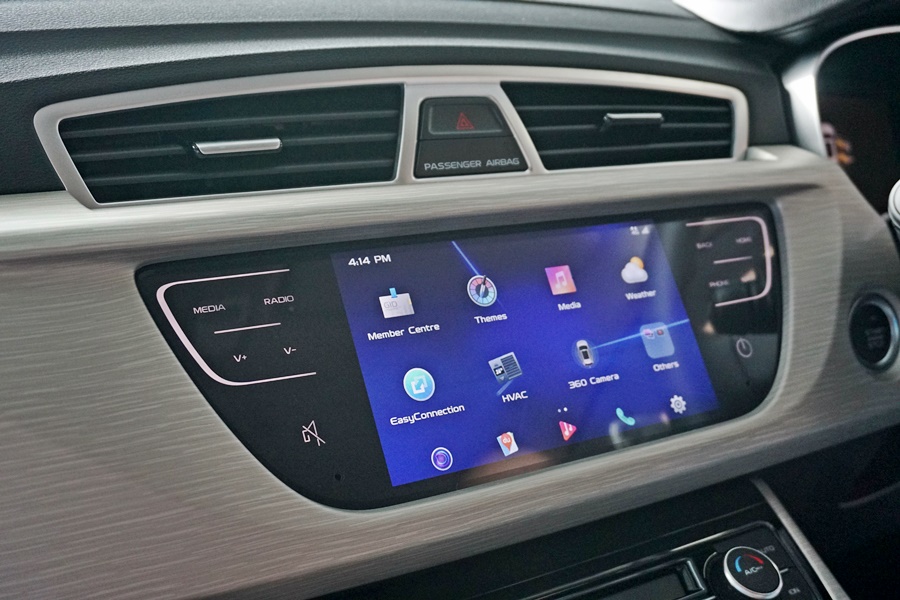 It also has voice recognition and the Proton Link app which allows owners to stay connected to their vehicle via their mobile device. The app and creating a driving profile based on distance travelled, fuel economy and journey times while keeping them informed of service intervals.
5-star safety
The X70 has been tested by ASEAN NCAP and scored the maximum of 5 stars. That's not surprising since it has a very extensive list of safety features and systems. Of note is the 360 Camera (Executive, Premium and Premium X variants) which gives the driver an all-round view to aid parking. On the Premium and Premium X variants, there's also a Tyre Pressure Monitoring System.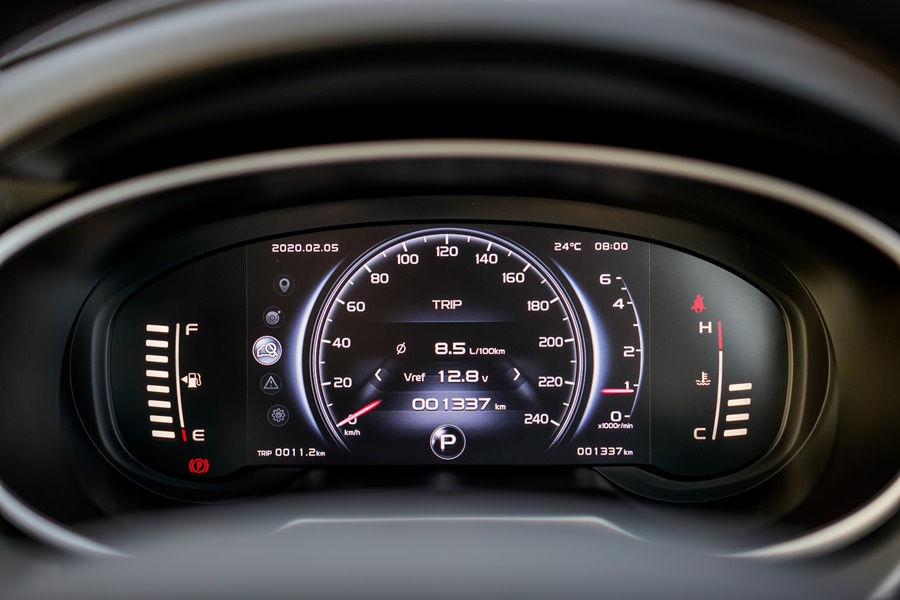 The Advanced Driver Assistance System (ADAS) suite is also standard on the two Premium variants. This provides Autonomous Emergency Braking, Forward Collision Warning, Adaptive Cruise Control, Lane Departure Warning, Blind Spot Information System, Door Opening Warning System, and Intelligent High Beam Control.
Visit www.proton.com to locate a showroom where you can view, test-drive and purchase the new 2020 X70.
First Made-in-Malaysia Proton X70 officially rolls out at Tg. Malim factory