The Toyota Vios Challenge, part of the Toyota GAZOO Racing Festival (TGR Festival) that is now in its third season, has drawn newcomers to motor racing, achieving one of its objectives. The newcomers include mechanical engineering undergraduate Mirza Syahmi Mahzan who joins the series for the first time this season. Participating in the racing series provides valuable hands-on experience and exposure and is therefore making the most of this opportunity to develop his racecraft, both as a driver and a profession.
"On the track, it teaches me how to control a vehicle develop my driving skills. Off track, I learn more about setting-up a vehicle and this is line with the field that I am studying. I hope to be able apply what I learn in college in racing and hopefully turn this into a career. And the only way to do this is both seat time in the car and getting my hands dirty working on the car," said Mirza Syahmi, who is 23 years old.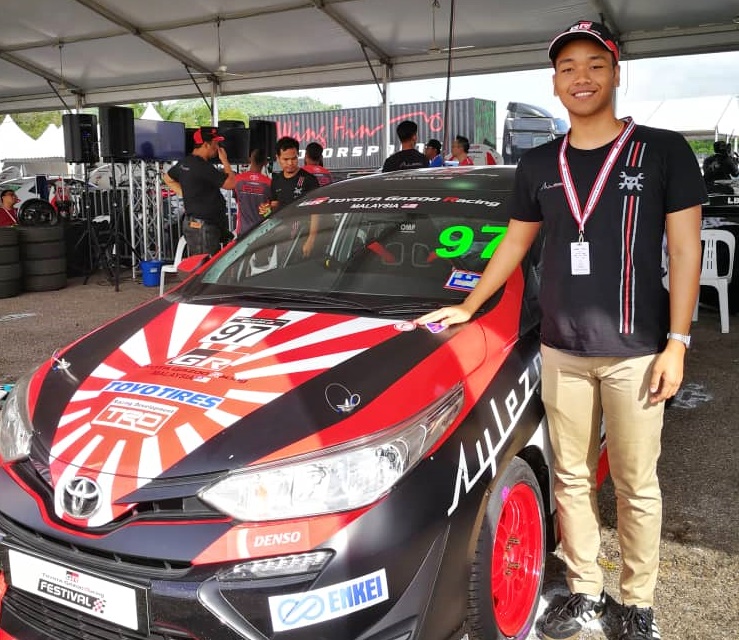 From gymkhanas to circuit racing
An automotive and motorsports enthusiast, his interest began with competing in gymkhana events using his daily car before venturing into circuit racing in 2017. In his first season of the Toyota Vios Challenge (which is now in its third season), Mirza Syahmi's best performance has been scoring two pole positions and finishing sixth. He was on pole position for this weekend's Round 3 at Batu Kawan Stadium in Penang and had led for 5 laps into the race when a broken driveshaft robbed him of what could have been a maiden victory.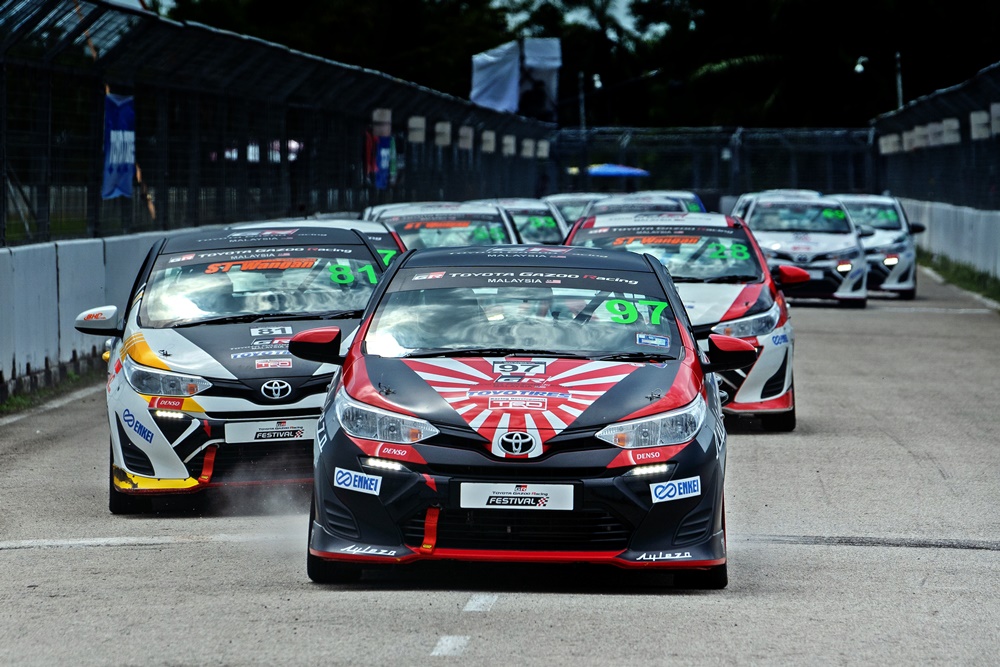 "That's part and parcel of racing. I must admit, however, that I was caught by surprise during the first race of the Toyota Vios Challenge in Kuala Terengganu. Competing on a permanent circuit is totally different from driving on a street circuit and honestly, I was caught off guard because a slight mistake or a slight understeer will send you into the concrete barrier," he explained.
"The Sporting class that I am competing in is also super competitive with a combination of so many accomplished as well as new drivers. I love the atmosphere both on and off the track; we learn a lot from one another and we also exchange notes on setting-up the cars because there are no other parameters that you do so as everyone runs identical vehicles," he said.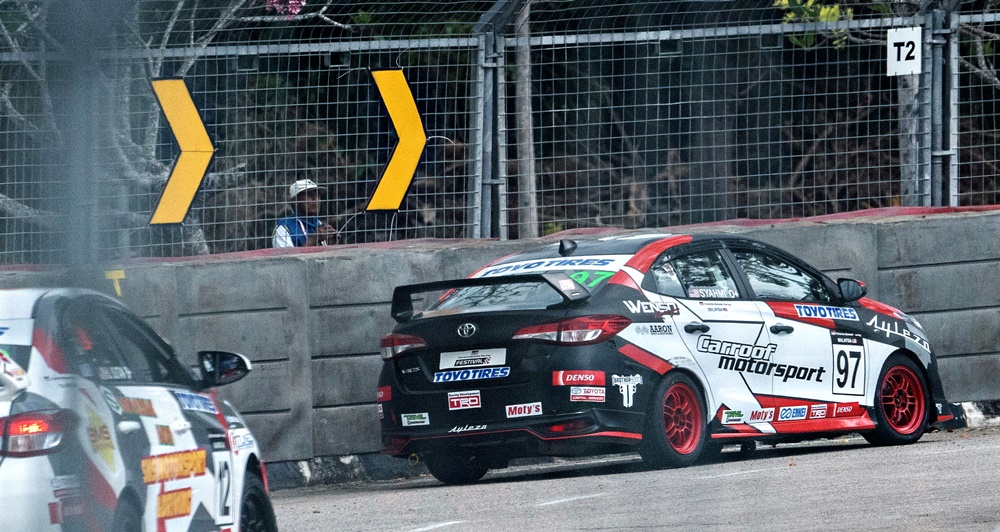 Level playing field for all
Meanwhile, his father, Mahzan Abdul Manan, said the decision to participate in the Toyota Vios Challenge was to enable his son to hone his racecraft and driving skills on a level playing field. "Unlike other local series being organized which emphasizes purely on vehicle performance, the Toyota Vios Challenge ensures that all competitors compete in identical vehicles. This not only makes the competition fair, but it also prevents teams with bigger budgets from having an edge over privateers," he noted.
He added that the Toyota Vios Challenge also provided him with the opportunity to promote his own sunroof installation and repair business via branding on the car. "It's an incredibly exciting event that attracts so much of interest, publicity and spectators, and for small businesses like mine, a perfect platform to gain valuable exposure for the products and services we offer," he said.
Top reasons why you should go to TGR Festival in Penang this weekend!