The age of flying cars for the masses has yet to start but it must be coming, going by what the new Land Rover Defenders are shown doing in a movie. The 4×4 brand's products have always been known and admired for their off-road capability on any terrain, wading ability across rivers and extreme durability. Now it appears that they will soon develop some sort of flying capability too!
That they can fly and mimic motocross bikes that swoop 30 metres over ground made them the natural choice for use in 'No Time To Die', the James Bond movie that will be in cinemas this April.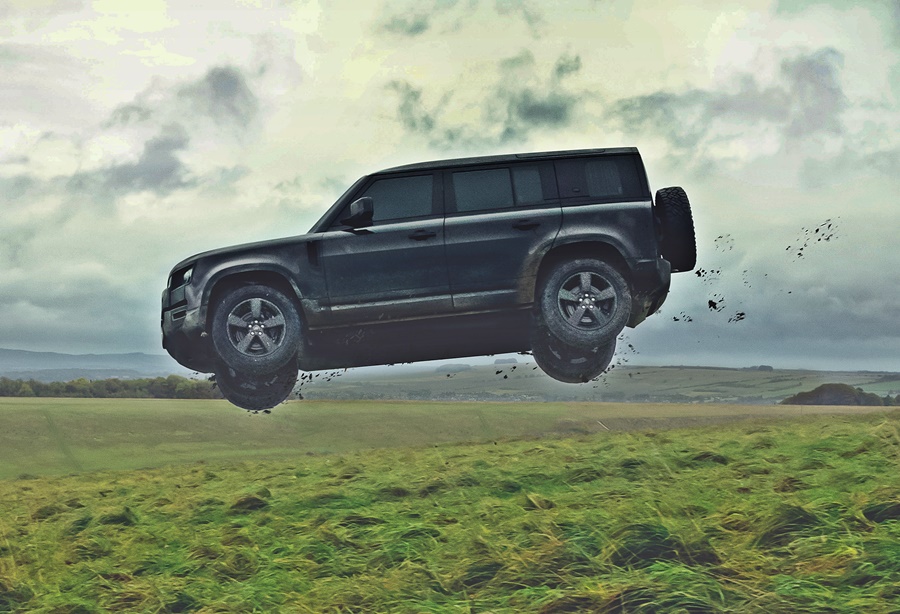 It's not the first time that the Defender has starred in a Bond movie, but it is the first movie for the all-new Defender that was launched last September.
Ten Defenders were acquired for the movie for use in an exciting chase scene, and one of the SUVs has the VIN (Vehicle Identification Number) 007 which indicates it was the seventh vehicle to be produced. Customers who have ordered their Defenders will soon be getting them but demand has been very great so Land Rover expects it to exceed supply.
The dramatic scenes are used in Land Rover's television commercial for the new Defender and demonstrate its various capabilities on tough terrain. The commercial also give an exclusive, behind-the-scenes look at how those flying scenes were done so you can see it wasn't CGI. The rehearsal footage includes further extreme tests as the vehicle is driven at top speed through swamps and rivers.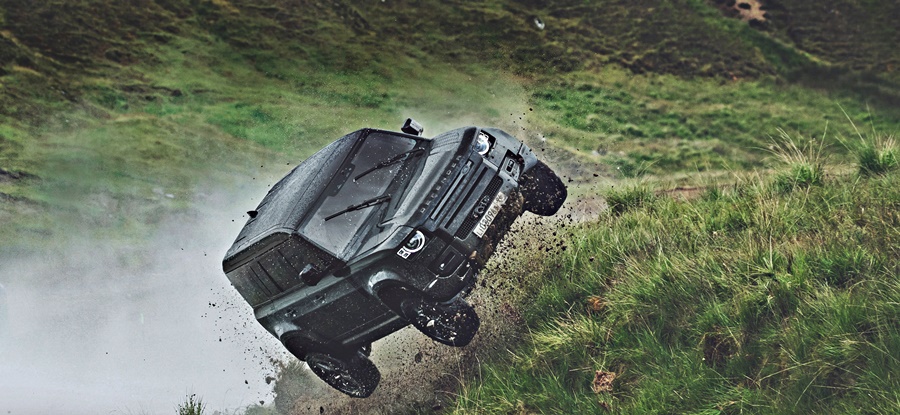 The chase sequence in 'No Time To Die' was led by stunt coordinator Lee Morrison, working alongside Oscar-winner Chris Corbould, the special effects and action vehicles supervisor. "We pushed the Defender further than we believed possible to generate the maximum excitement, and to give fans an insight into the uncompromising challenge of producing an incredible chase sequence which you can look forward to seeing in 'No Time To Die'," said Morrison.
"We developed a new test standard for Defender, the most challenging we've ever had and unique to this vehicle. Physical strength and durability is measured by a number of different tests including a bridge jump test which gave us confidence to deliver what the stunt team needed to create for 'No Time To Die', with no modifications to the body structure except the installation of a roll cage," revealed Nick Collins, Vehicle Line Director for the Defender at the factory.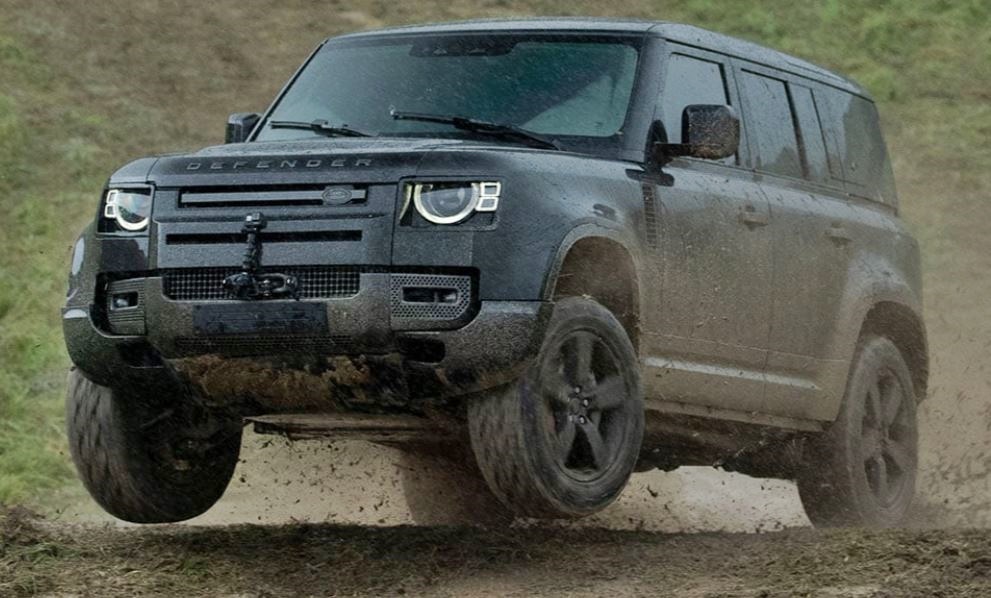 Putting these vehicles through their paces was Jessica Hawkins, whom Morrison handpicked from the Formula 3 W Series after spotting her potential. He wasted no time in giving her the opportunity to feature in what will be her first ever motion picture.