Waze, the popular GPS guidance app, has announced a new initiative at Kuala Lumpur's Tun Razak Exchange (TRX) which will help drivers find their way around the 70-acre site. The initiative sees the installation Bluetooth-enabled hardware devices – called Waze Beacons – across TRX's basement roads leading to carparks in the development which will have 30 buildings.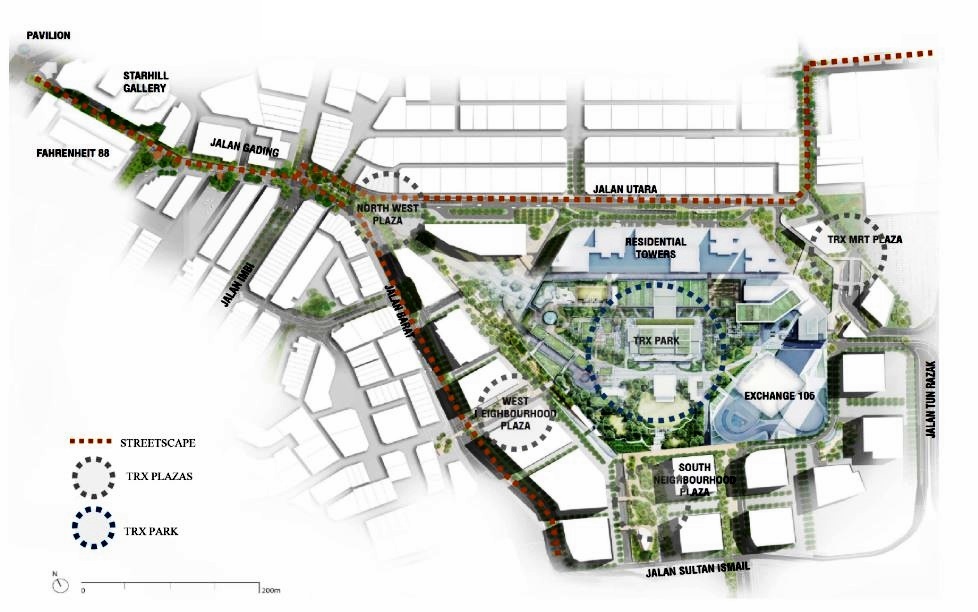 The collaboration between Waze and TRX City Sdn Bhd is the first program of its type in Southeast Asia. It will make use of Bluetooth connectivity underground and provide seamless navigation to drivers where there is limited or no GPS signal reception. This will help ensure better location services, increased driver safety, and better visibility of real-time traffic events while driving underground in TRX.
"We are thrilled to partner with Waze, to be the first in Southeast Asia to put Waze Beacons to the test. Our underground roads are an ideal test ground as they lead out to key exits, and we look forward to enhancing TRX's level of services. Ensuring seamless connectivity is critical to support TRX's status as an international financial hub." said Dato' Azmar Talib, CEO of TRX City.
"The Waze Beacons Program will help realise the TRX masterplan of making the district the best-connected address in Kuala Lumpur. The development will have direct access to major highways such as the SMART Tunnel, Maju Expressway (MEX) and the future Setiawangsa-Pantai Expressway (SPE), as well as connections to Jalan Tun Razak, Jalan Bukit Bintang and Jalan Sultan Ismail via many ingress and egress points," Dato' Azmar added.
The Waze Beacons, installed and owned by TRX City, do not collect data and work by emitting a signal that can aid navigation apps (not only Waze), making it easier for drivers to navigate underground areas with multiple exits and roundabouts during periods of poor connection, and prevent traffic confusion and congestion. The signals are available for use by all developers looking to make it easier and safer to get around TRX. These installations will also serve as a pilot-scale project for other parts of Kuala Lumpur.
Waze's collaboration with TRX has seen these devices installed across TRX's Basements 2 and 3 which have up to 3 and 21 decision points, respectively, leading out to parking spaces, and various connecting roads and highways.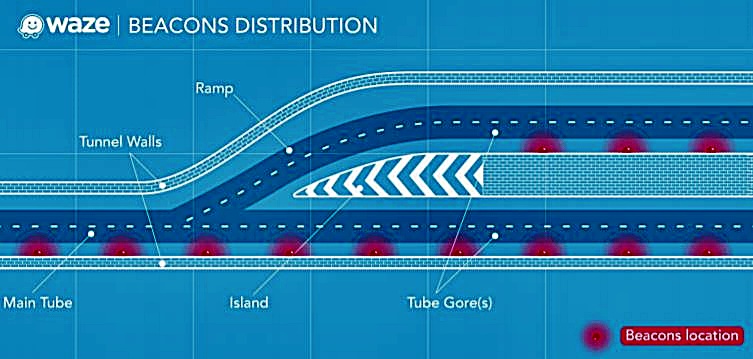 Waze Beacons was launched in 2016 and has successfully been introduced in the USA, Brazil, France, Italy, Australia, Norway, and Czech Republic. In total, they are found in roughly 260 kms of tunnels and roadways worldwide.
"The Waze team and I are pleased to bring the Waze Beacons Program to Malaysia, the first Southeast Asian country to adopt the technology," said Gil Disatnik, Head of the Waze Beacons Program. "Seamless navigation can be enjoyed in TRX when its underground roads are open to the public, but this is just the beginning and we hope to expand into more areas nationwide across Malaysia soon. No matter the navigation apps used, Waze Beacons technology is open and free to use, and we ultimately hope to empower road users to outsmart traffic together."