Hyundai Motor is lucky they didn't plan on using the 2020 New York Auto Show for the world premiere of the new generation of one of their popular models. Due to concerns about the widening COVID-19 epidemic which have led to one area of the city being turned into a 'containment zone', the event is being postponed to late August this year. That's at least better than the Geneva International Motor Show which has been cancelled.
The Korean carmaker is using Hollywood on the west coast of America for its event on March 17 which will see the all-new Hyundai Elantra being unveiled. The model is Hyundai's bestseller worldwide, with over 13.8 million units (it is also known as the Avante in some markets) sold since its introduction in 1990.

For the new generation, which will be the seventh, the Elantra returns to its sport sedan roots with an ambitious 'Parametric Dynamics' design theme. It sits on a new platform that places the longer and wider 4-door sedan lower to the road to enhance the sporty looks.
The edgy and aggressive look is based on parametric shapes and textures, which reflects Hyundai's new design identity. Cutting edge engineering solutions and design innovations actualized the polyhedral appearance.
Essentially, advanced digital design technology brought the Parametric Dynamics design language to life. Having three lines meet at one point is the main element of Parametric Dynamics. This formation is said to be a daring challenge, which has been avoided in car design, 'marking Elantra's disrupter-spirit'.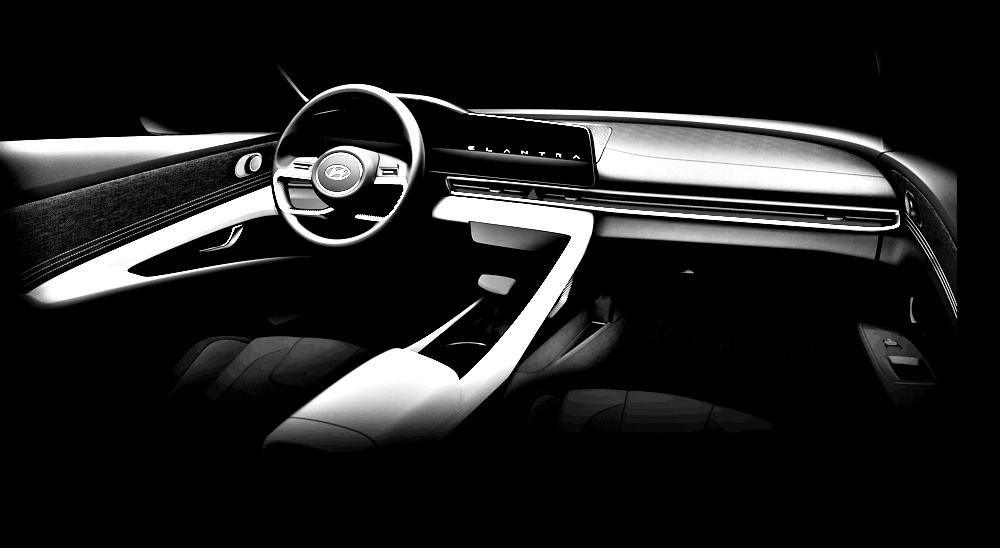 The 'Immersive Cocoon' interior layout creates a driver-focused user experience. Low and wide structures go from the door and connect all the way to the centre console, while the large interface consisting of two harmoniously integrated displays elevates the racing-inspired feel of the car.
More will be known next Tuesday (Wednesday morning in Malaysia) and as some carmakers have done, the launch event will be livestreamed globally.