The Movement Control Order (March 18 – 31, 2020) does not stop you from going out – but only to buy essential food and supplies or medication. You should go to the nearest place to get the items and not drive from Penang island to the mainland to buy vegetables (as was reported by the police to The Star). And certainly, you cannot go out to eat at restaurants which, if allowed to operate, can only provide takeaway or food delivery services.
Yet there are still people who are ignoring the orders to stay at home and seem to go longer distances than necessary. It's understandable that being confined to the home is tough but this is a very serious situation and you need to do your part.
Think of how fortunate you are to be able to be at home when there are thousands of frontliners – the nurses, doctors, hospital cleaners  and other healthcare personnel – who are risking their lives daily, fighting exhaustion and having to be away from their families and friends.
Because there are people who are stubborn and insist on doing what amounts to breaking the law, the police now have to increase restrictions on vehicle movements. Besides a restriction on interstate travel (as well as driving across the borders with Thailand, Singapore, Brunei and Indonesia), passage through many toll plazas will no longer be permitted unless the vehicle driver can give a valid reason or show a document authorising movement. If not, the police will order the vehicle to be turned around and the occupants should return home.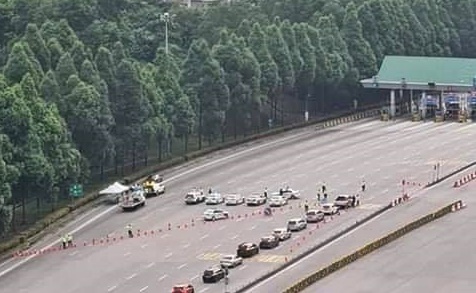 The following are the PLUS toll plazas which have such restrictions at their entry lanes:
1) Jalan Duta
2) Sungei Besi
3) Skudai
4) Kuala Kangsar (Only vehicles headed north will be allowed to enter the highway. Vehicles headed south will be subject to restrictions).
5) Ayer Keroh
6) Tol Pedas Linggi
If you do not have a valid reason and are ordered to turn around, do not argue with the police. They are just doing their duty to protect us. Let's not make things worse and force the government to extend the MCO.