The Prime Minister has announced that the Movement Control Order (MC) will be extended a further two weeks until April 14, 2020. When first introduced on March 18, it was to have been until March 31, 2020 but the number of new COVID-19 cases is still not heading downwards. Up till noon today, the number of cases on record is 1,796, with 172 new cases being reported.
The PM made the announcement after discussions with the National Security Council "The government is of the opinion that the Movement Control Order should continue. The trend is expected to continue for a while before we can see the number of new cases reported decline.. In line with this, the government have decided to extend the MCO until April 14. I am informing you on the extension earlier so that the people can be prepared," he said in a televised broadcast.
Advising Malaysians to be mentally and physically prepared to stay at home for a reasonably longer period of time, he said that those already in their hometowns need not return to Kuala Lumpur or other cities at the end of this week. In any case, under the MCO, there is a ban on interstate travel except with authorisation by the police.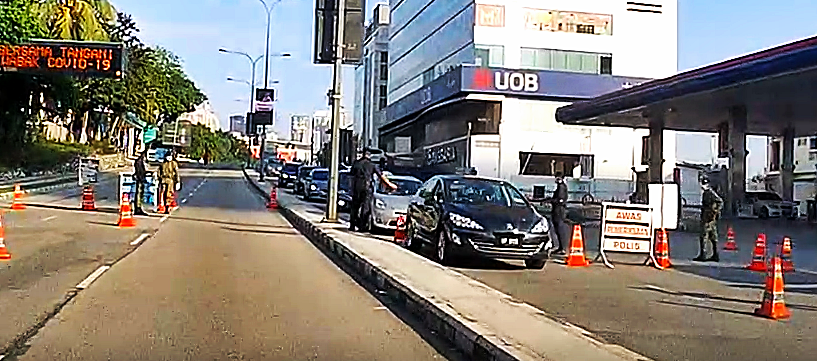 The same restrictions apply and we should be glad that at least some movement is still permitted for people to go out and obtain essential items periodically. In some countries where there are lockdowns, the restrictions are stricter. You should only go out (one person per household) to buy the items needed and then return home immediately.
Supermarkets are allowed to remain open for business and restaurants can provide food for takeaway and deliveries. You can still get your nasi lemak and McDonalds or KFC using food delivery services such as Grab or Foodpanda. The PM gave assurance that food supplies are sufficient for everybody even though the MCO has been extended. So don't buy more than necessary since you can go out again to resupply.
---
Related: How motorists can help to prevent the spread of COVID-19
---
Businesses that are non-essential will have to remain closed, posing a problem for small companies. The government has been looking at ways to provide relief to all sectors and for individuals and SMEs (Small & Medium Enterprises), Bank Negara Malaysia has directed that a moratorium be provided for loan repayment. This will be for 6 months from April 1 and during that time, vehicle owners who have H-P loans do not have to pay the instalments and will not get a late penalty charge.
We are not alone in this. In virtually every country around the world, governments are forced to take measures, some very severe, to fight the COVID-19 pandemic as numbers keep growing. Stay strong and stay at home to do your part in preventing the virus from spreading.