Social distancing is important during this COVID-19 pandemic. By being at least 1-metre (more more) apart from each other, the possibility of the transmission of the virus can be reduced. It's a difficult thing to do but it is something we have to learn to do automatically if we are to defeat COVID-19.
To help spread the message, Volkswagen and Audi have modified their logos to show 'distancing'. The move is being done through animations and images on social media channels and other media.
In the case of Volkswagen, the logo which has the smaller 'V' right over the 'W', the revised logo now has the 'V' moved further up, creating a bigger gap. The simple message is that we need to keep our social distance.
The German carmaker adds that 'at Volkswagen, we traditionally stand together in all crises and support each other. We are convinced that together we will find new ways and solutions that will enable us to overcome this crisis. Right now, it is particularly important that we follow the rules of conduct and hygiene with a lot of discipline'.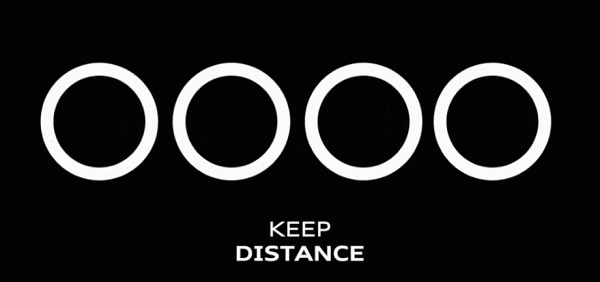 Audi's logo consisting of the familiar four rings, which has its origins going back to 1932, likewise depicts separation by having the rings set apart. In their usual configuration, they are interlinked, like the logo of the Olympics which, incidentally, have been postponed to 2021.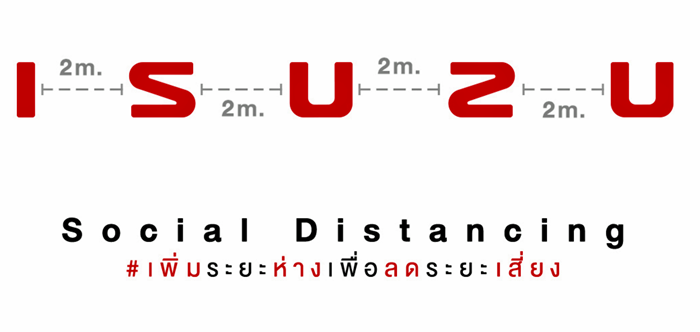 Social distancing is one of the measures that can help to break the chain of virus transmission. Once this can be achieved, the virus will not be able to infect more people and eventually, its threat will be reduced. That's the reason why the government has the Movement Control Order which now extends until April 14, 2020. It aims to limit the gathering of people so that the virus cannot spread.