ASEAN NCAP – the New Car Assessment Program for Southeast Asian Countries – is taking precautionary measures in support of efforts to break the spread of the virus and minimising effects on the community. Understanding that due to current restrictions and the possibility that ASEAN NCAP Inspectors may not be allowed to travel to conduct crash test assessment, the organisation has come up with some solutions. This is in view of crash tests and assessments that have been scheduled to take place.
For new vehicles with kerb weights of 1,400 kgs and below, it is advisable for the test to be conducted at MIROS Provisional CRASE Crash Centre (PC3) laboratory in Melaka, Malaysia. Tests that are conducted at MIROS PC3 will be witnessed by ASEAN NCAP Inspectors.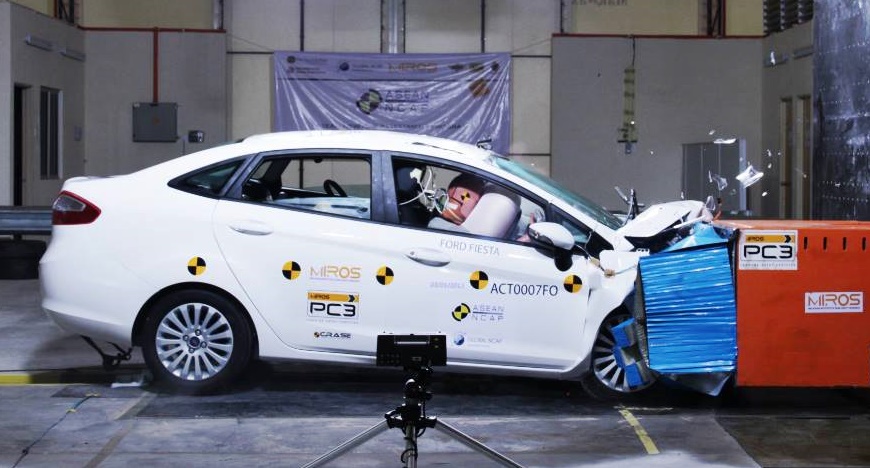 For new vehicles with kerb weight of 1,400 kgs and heavier, the test may be performed at other facilities that serve as official laboratories for ASEAN NCAP. The facilities are as stipulated in the Guideline for Crash Laboratory Selection. The tests can be conducted without the presence of ASEAN NCAP Inspectors as witnesses.
With no inspector present for tests conducted at facilities other than MIROS PC3, vehicle manufacturers, crash laboratory representatives and ASEAN NCAP Inspectors may conduct a video conference to perform modifier assessment on the tested vehicle.
For blind spot tests, manufacturers are allowed to submit in-house data. ASEAN NCAP will not delay the implementation of its 2021-2025 assessment protocol.
Although there are changes in the way the assessment is conducted, the same assessment fee still applies as per guidelines.
Latest Honda City scores maximum of 5 stars in ASEAN NCAP test