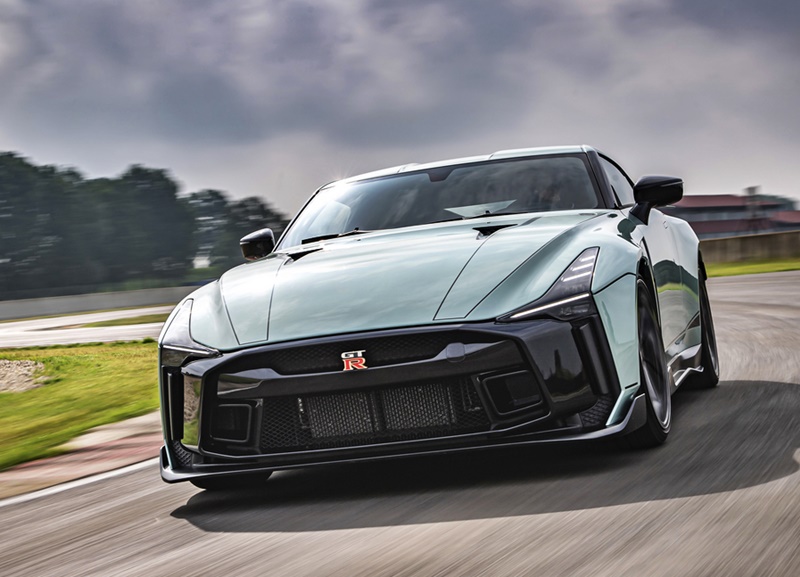 For the 50th anniversary of the legendary Nissan GT-R, the company commissioned ItalDesign to design a special version of the sixth generation of the model. Until now, renderings and pictures of a prototype have been shown and now we get to see the first production-ready version that is known as the GT-R50 by Italdesign.
Unveiled at the Tazio Nuvolari Circuit in Italy recently, it is the first of 50 units that will be built, each priced from €990,000 (about RM4.71 million). Nissan says most are already taken up and the first customers will start getting their cars from the end of this year.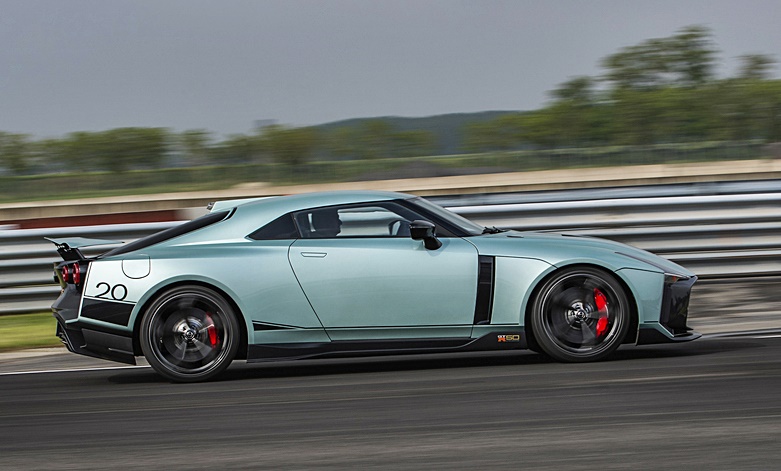 Powering each GT-R50 by Italdesign is a NISMO-tuned 720 ps/780 Nm hand-built 3.8-litre twin-turbocharged V6 (VR38DETT). The engine draws on Nissan's extensive GT3 competition experience and knowledge.
The E-TS ATTESA all-wheel drive system delivers power to all four 21-inch wheels. The suspension has been revised with a Bilstein DampTronic system and an upgraded Brembo braking system replaces the standard on for stronger stopping power.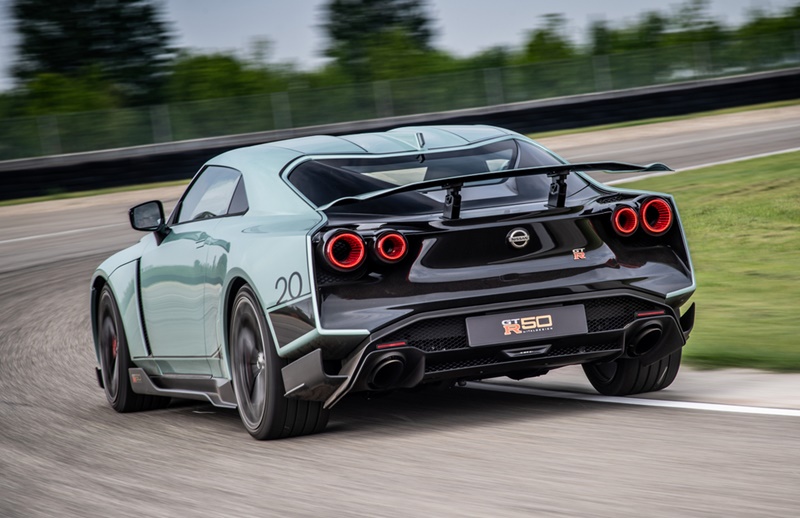 The exclusive design involved a number of cosmetic changes, with the roofline being lowered and a restyled rear wing and rear diffuser. There's also a distinct and large power bulge on the bonnet.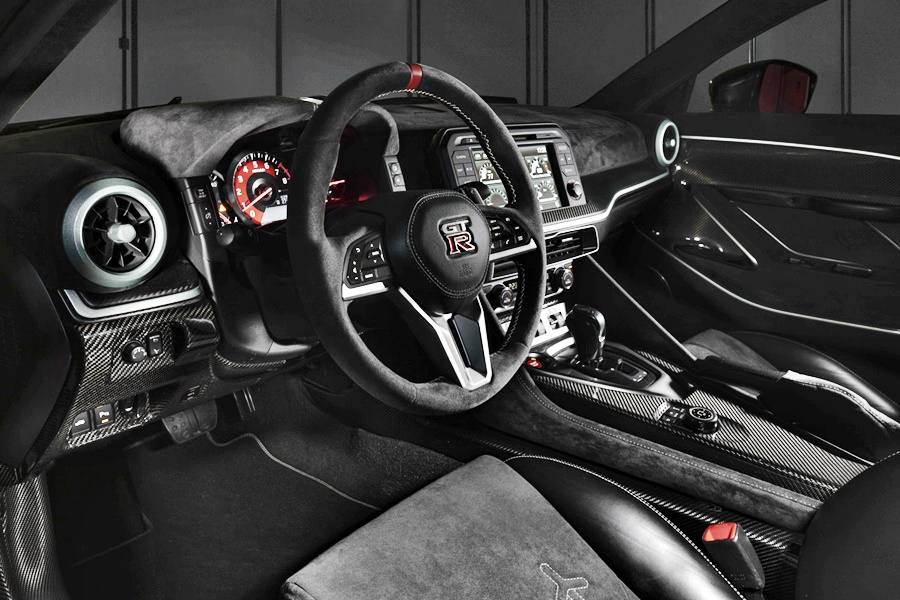 The cabin of the GT-R50 follows that of the standard model but customers can specify personalisation. As standard, the GT-R50 comes with exclusive sports seats, dashboard and centre console of carbonfibre, and an Alcantara-wrapped steering wheel.