With interstate travel being permitted from June 10, many people are already making plans to do their 'balik kampung' journeys which they could not do for Hari Raya this year. Others are looking forward to driving beyond the state where they had been confined for over 80 days and of course, those who were stuck elsewhere can finally go home. It's likely that there will be a lot of traffic on the highways and employers will probably be receiving many applications for leave in the coming days.
Have your vehicle checked first
It will be nice to be able to drive anywhere again, without having to stop at roadblocks but if you are planning on a long-distance trip, the same traffic rules apply even under what is called the 'new normal'. Likewise, the same preparations need to be done on your vehicle before the journey, especially if it was not used much during the MCO period.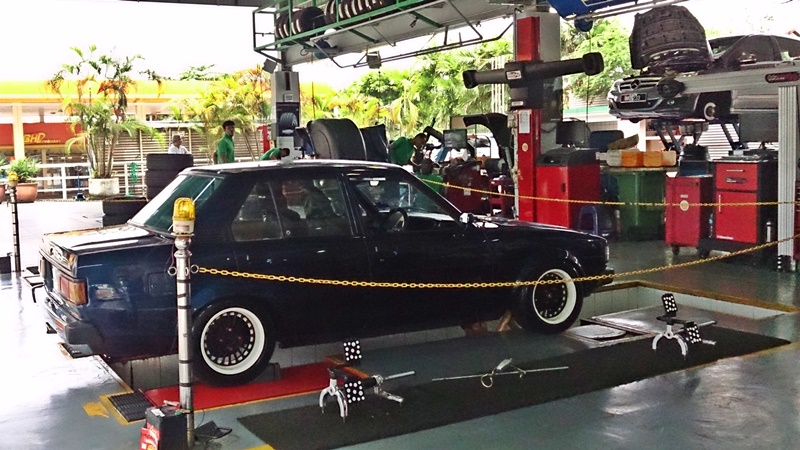 If you are unable to send your vehicle to a service centre for a quick inspection to ensure that everything is okay, you could go to one of the bigger tyre shops where they also do general maintenance. They would be able to help check things like the brakes, suspension and other areas that concern safety.
You can also do the checks yourself and most Owner's Manuals provide information on what needs to be checked periodically. Tyre pressures would be one area, especially if the vehicle was idle for a long time. Check that the pressures are in accordance with what the manufacturer recommends and if you are travelling, then it is a good idea to increase the pressures a bit. And don't forget to check the spare tyre too! Needless to say, all lighting units should be in working order.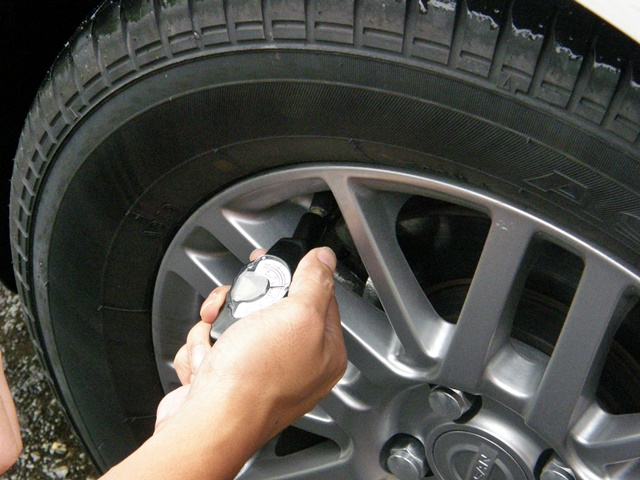 Check all the fluids as well – brake fluid, engine oil level and radiator fluid – and top up if necessary. It's hard to see the condition of the battery (although some batteries have indicators of their health) but if you have a basic battery, then at least make sure the fluid inside is topped up. Again, the people at the tyre shop can help determine the condition of the battery. This is important to know as you do not want to have your journey disrupted when you cannot restart the car because the battery died after you switched off the engine at a R&R.
If there are very small children, remember that there is a law now which makes it compulsory to provide them with a childseat. It came into effect in January this year and using a childseat is even more important when travelling outstation as you will be cruising at higher speeds than in town.
Next is something which you probably never considered before – hand sanitizers and antiseptic wipes. On your journey, you may stop at some places where you will come in contact with surfaces that many other people touch. For your protection, you should not only minimise touching such surfaces but if you do, use the hand sanitizer to clean your hands before you touch anything else in the car (and avoid touching your eyes or mouth). It is recommended that you do not leave the hand sanitizers in the car as long periods of high temperature can cause their effectiveness to diminish.
---
Related: Latest fuel prices
---
The other thing to also keep in mind is when refuelling. Although the petroleum companies have said that their staff sanitize the equipment frequently, it doesn't hurt for you to also take precautions. There have been warnings not to use thin plastic gloves for protection as these can cause static electricity which is very dangerous at a fuel pump. If you want to use gloves, be sure they are made of rubber. If you do not have gloves, an old newspaper should also be fine to hold the nozzle. That would at least prevent direct skin contact with the surface and, of course, you can use the hand sanitizer to clean after that.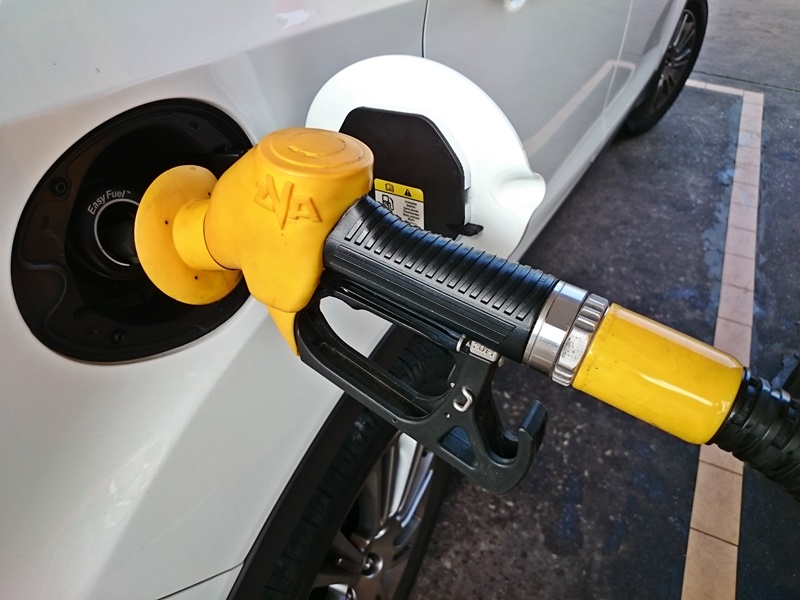 Keep face masks in the vehicle as well. You don't have to use them while in the vehicle but if you have to go into the R&R area or the petrol station convenience store and there are many other people around, wearing a facemask would be a good idea.
Stalls at the R&Rs
All the stalls at R&R locations will be operating from June 15 but there are certain procedures which must be observed. In particular, social distancing must be practiced, just as at restaurants in the city, so don't crowd together at the table. In fact, gathering in large groups is also not recommended. PLUS has also informed that comprehensive cleaning work at all R&Rs will be carried out between June 12 and 14, in addition to scheduled cleaning.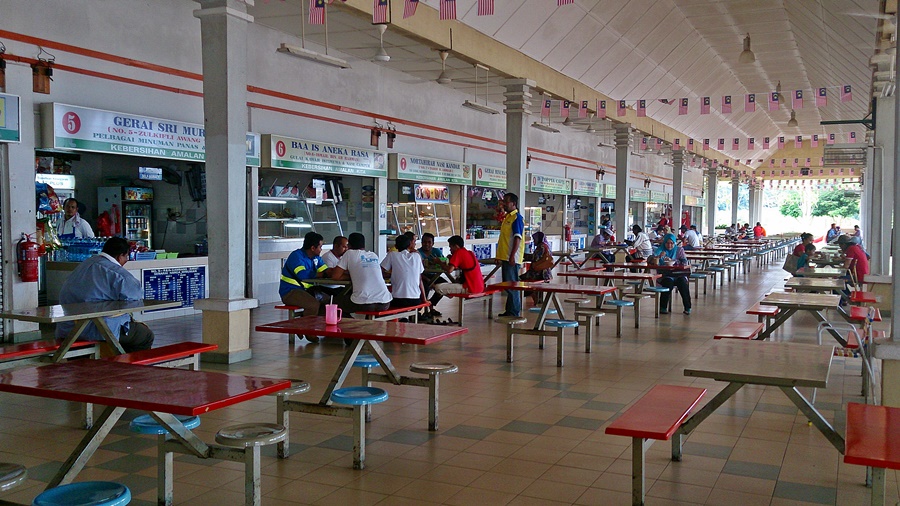 PLUS has also introduced a 'Pre-order' facility at selected R&R restaurants located at the Dengkil, Rawang and Sungai Buloh R&Rs. Motorists customers can order food using the PLUS Mobile app and make online payments before collecting at the respective R&R . This facility will be extended to other R&Rs in the near future.
According to PLUS, the number of vehicles on its highways has been steadily increasing and over 1 million vehicles have been recorded on weekdays with a 20% decrease over the weekend. There is an expected surge during the week following June 10 when interstate travel is permitted again.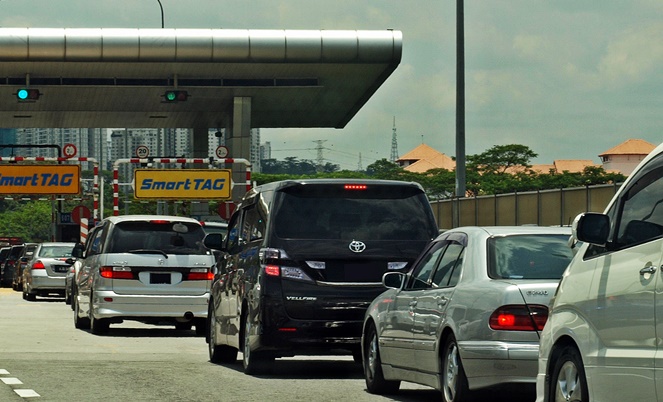 Reloading of Touch'nGo cards at toll plazas is not available as PLUS suspended the services to avoid interaction between motorists and its staff so as to prevent transmission of the coronavirus. The company urges motorists to ensure that their tollcards or accounts have sufficient balance to cover toll charges along a journey. Reloading can be done at some 11,000 locations around Malaysia and these include ATMS, petrol stations, convenience stores and many other places.  Don't inconvenience other motorists by causing a jam because you do not have enough to pay the toll.
Have a safe drive wherever you are going in the near future.