Casio's EDIFICE line of high-performance metal chronographs have long been associated with motorsports and many of their features are specifically designed for those in the fast-paced racing world. This month, the company has released five new additions to the EDIFICE line based on the brand concept of 'Speed and Intelligence'.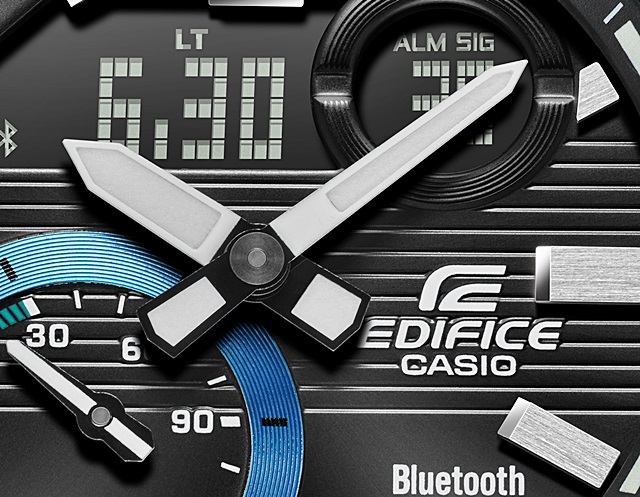 The new ECB-10 models have been developed based on interviews with motorsport racing team members, especially those in the Scuderia Alpha Tauri Formula 1 team which Casio is partnered with. Their feedback is reflected in functions including the Schedule Timer, which is convenient for time management by teams who need to schedule activities down to the minute, and automatic time zone adjustment (over 300 cities with smartphone link), which is useful when traveling to races around the world. The latter does not require the user to press a button or make adjustments manually.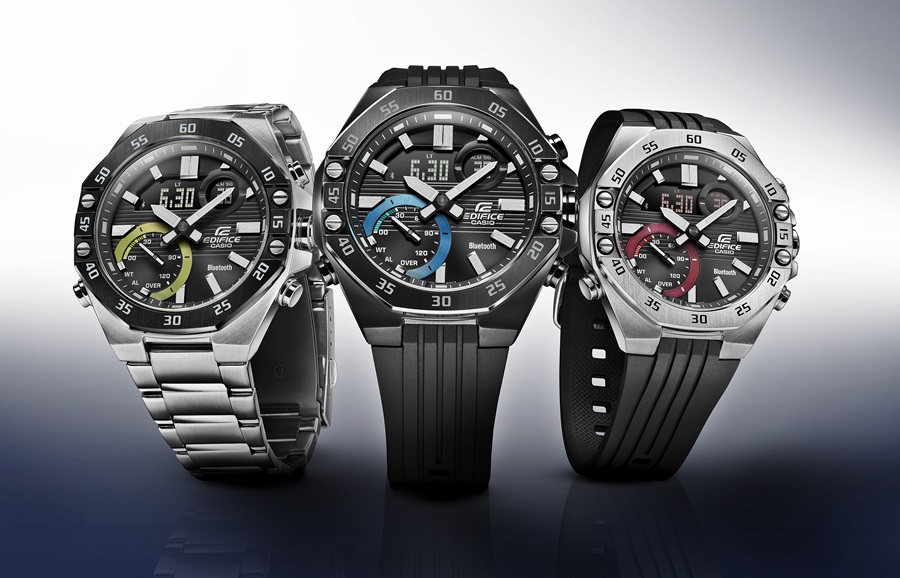 With Bluetooth, the ECB-10 models can be paired with a smartphone, accessing the device's calendar app. Notifications are provided at the start and end of a scheduled activity. The notifications are automatically adjusted with any schedule change made on the calendar app. This allows the timer to support sudden changes in schedule.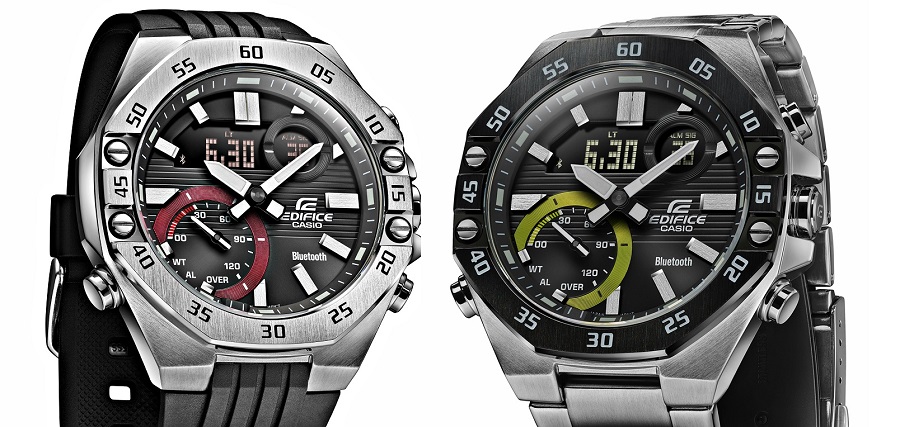 The watch face features an octagonal bezel studded with four screws, evoking a professional power tool used for racing car maintenance. The bold look strongly suggests a mechanical design. The dial is emblazoned with horizontal lines to express the dynamic energy of cars tearing down the straightaway.
The five versions of the ECB-10 range have either black or silver resin casing and strap, as well as stainless steel casings. Prices range from RM789 to RM859 and are available at G-Factory stores and authorized dealer stores around Malaysia.