In a move to help its customers in these challenging times, Isuzu Malaysia is having Deferred Instalment Campaign where repayment of instalments under a Hire-Purchase (H-P) loan can start three or six months after the vehicle has been delivered.
The Isuzu Deferment Instalment Campaign is the first of its kind in the pick-up segment in Malaysia and will be available to customers purchasing new vehicles until August 31, 2020.

Explaining the objective of this campaign, Isuzu Malaysia's Chief Operating Officer (Light Commercial Vehicle Division), Masayuki Suzuki, said it is to help Malaysians move forward during this recovery period. "A capable, dependable and frugal vehicle is a valuable asset today and a good pick-up truck makes economic sense be it for individuals or organizations. By providing this moratorium, customers can fortify their earnings by putting their brand new Isuzu D-MAX pick-up trucks to work during the deferment period before needing to worry about loan repayments," said Mr Suzuki.
Up to 90% margin of financing for 84 months
The campaign, in collaboration with Public Bank Berhad, covers almost every model in the Isuzu D-MAX range. Customers can obtain up to 90% financing margin for a maximum tenure of 84 months and the minimum loan amount to qualify for this campaign is RM20,000.00 (terms and conditions apply).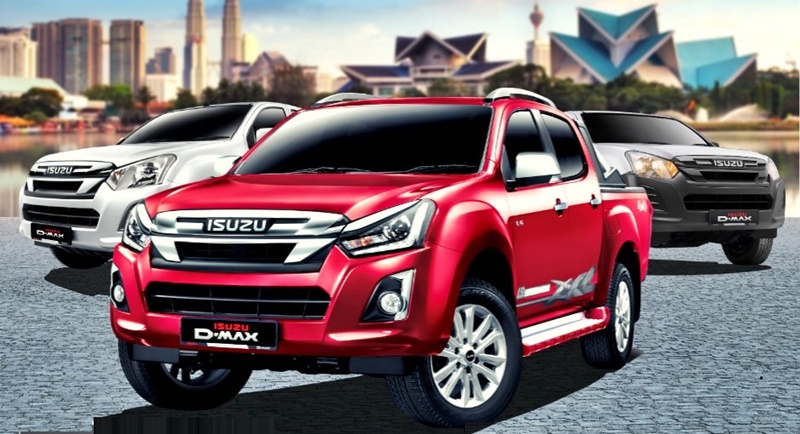 There's a wide range of variants in the locally-assembled D-Max range to meet different requirements and budgets. Having been in the market for 15 years, the D-MAX has developed an impressive reputation as one of the toughest and most frugal pick-up trucks in Malaysia. These qualities have been proven in gruelling events such as the annual Borneo Safari off-road expedition as well as long-distance economy challenges driving from Bangkok to Singapore using just one tank of fuel.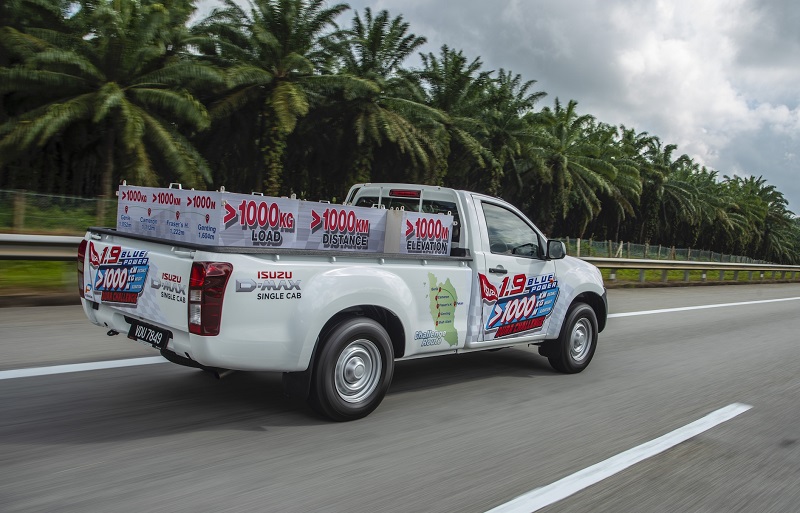 Small engine displacement, big on output
The latest D-MAX comes with the advanced 1.9-litre Blue Power engine, the smallest engine capacity in the market thereby enjoying the cheapest roadtax in its segment. Even though it has a small capacity, its performance and fuel efficiency are better than the 2.5-litre engine used previously.
---
Related: Isuzu Dura Miles Challenge shows fuel efficiency of 1.9-litre Blue Power engine
---
Recently, a D-MAX with the engine crossed four of the highest peaks in Peninsular Malaysia carrying a tonne of load, covering a distance of 1,145 kms. From its starting point at the assembly plant in Pekan, Pahang, it reached its destination with fuel to spare in the tank.
More information on the D-MAX and the Isuzu Deferred Instalment campaign can be found at www.isuzu.net.my/pickup.
Isuzu D-MAX conquers the Borneo Safari again – this time with the Blue Power 1.9-litre engine!