In the fourth quarter of year, Hyundai Motor displayed the Vision T concept, first revealed at the Los Angeles International Auto Show. The model gave a preview of some of the styling ideas that the Korean carmaker is exploring and recently, the Head of Hyundai Design, SangYup Lee, presented a deeper look at the concept.
In the video, he explains the key characteristics of the car's design: dynamic architecture, sharp edges and straight lines, and geometric design features called 'parametric dynamics'.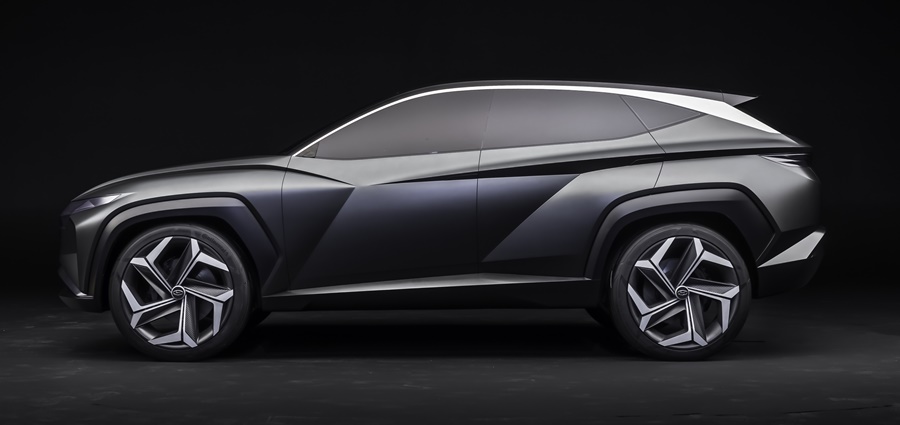 He first draws attention to Vision T's sporty stance, which can be seen in its low bonnet, short front overhang and wide wheelbase. He then goes on to explain the parametric dynamics: a chiselled surface, a combination of soft surfaces and hard lines, and sharp, geometric edges. The car's architecture is compared to a mineral or a crystal which has been struck by a hard object and then shattered.
Geometric patterns in the front grille, including hidden headlamps, give a jewel-like quality. When the car is in motion, the air intake flaps actually move, so the vehicle almost seems more like a living animal rather than a static machine.
The integrated architecture ensures a continuity throughout all elements of the vehicle, such as the hidden headlamp design which is repeated in the taillights.
"We really wanted to create Vision T as the most avant-garde, the sportiest, freshest CUV. The most dynamic CUV as a vision that we wanted to introduce," he says.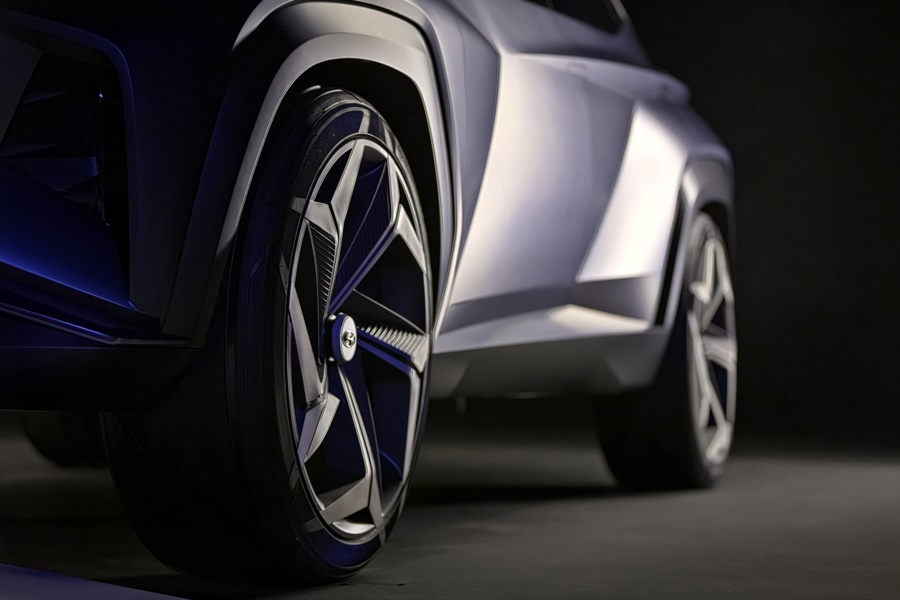 Vision T represents one step in the evolution of Sensuous Sportiness, Hyundai's signature design identity. Hyundai concept cars do not stand alone – they inform the design direction of future Hyundai models, which encompasses both concept and production cars.
Aspects of Vision T such as the sharp angles and straight lines can clearly be seen in 45, an earlier  concept car. While the connection to Prophecy, the company's most recent concept car, is less apparent, all three models are united under the Sensuous Sportiness design identity.
7th Generation Hyundai Elantra makes its global debut online from Hollywood