MyTukar, a used car trading platform in Malaysia has teamed up with Supply Chain Financing and P2P platform, CapBay, to offer an integrated financing programme for used car dealers. Known as the MyTukar Dynamic Dealership Programme, it is a dealership financial services programme which can provide hassle-free financing for dealerships in Malaysia, with total financing of up to RM300 million.
CapBay has strong technological expertise in executing end-to-end digitization and automation of financing processes. This enables the online car bidding platform to effectively drive its Dealer Management System. In turn, MyTukar can support used car dealers with a comprehensive financial ecosystem.
"We are pleased to introduce MyTukar Dynamic Dealership Programme, our new dealership financial services to support our 1,900 nationwide authorised dealers with a convenient and integrated purchasing experience. We believe that this programme will further strengthen our dealership ecosystem while supporting our authorised dealers' used car business through this challenging time," said Fong Hon Sum, CEO of MyTukar.com Malaysia.
He added: "Our priority at this point of time is to support our authorised dealers in reducing financial impact and business risks. Through MyTukar.com, we aim to simplify the process of selling pre-owned cars through digitalisation and to serve our customers with better transparency through an efficient online Car Selling platform."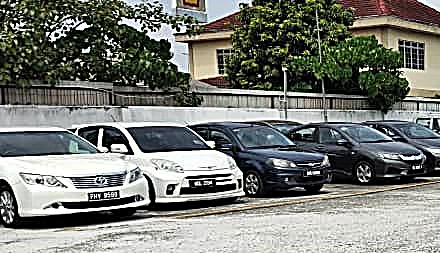 One-stop solution for financing
The MyTukar Dynamic Dealership Programme is a comprehensive financial services facility that provides  authorised dealers with an effective and convenient 'one-stop-solution' to operate and grow their dealership business.
Mr. Fong, who has experience in the used car business, explained that with the addition of CapBay's broad range of financial facilities to the programme, authorised dealers will receive a RM100,000 pre-approved revolving credit line to purchase cars from MyTukar's platform. "Up to RM500,000 revolving facilities for inventory management, trade financing, and working capital is available. This enables MyTukar's authorised dealerships to better manage their cash flow by giving a higher margin of finance for all drawdowns," he said.

Speed up recovery of used car market
On CapBay's part, their motivation through this initiative is to help kickstart and speed up the recovery of the used vehicle market. "We are delighted that our financial solutions are able to offer support within minutes to pre-approved car dealers who are facing cashflow pressure through these uncertain times and also present them with an opportunity to grow their dealership," said Ang Xing Xian, co-founder of CapBay.
The revolving facilities enable MyTukar's authorised dealers to procure vehicles and list them on the company's online car bidding platform to fetch a higher price for their inventories. The new programme offers hassle-free financing within seconds to further complement the car purchasing experience on the platform. Dealers can pay for the financing margin balance using this facility. In other words, authorised dealers can receive short-term financing without cash outlay for purchases and free up cash flow for other investments or business opportunities.