Two years ago, Suzuki and Toyota agreed to work together on joint projects for technological development, vehicle Production, and market development. Apart from the mutual supply of vehicles for the Indian market, where Suzuki has a strong presence, the two companies have also worked on sharing models.
For Toyota, it would mean a higher volume for a model and help push production costs down while for Suzuki, it would mean having a new model without the high cost of developing it. A win-win situation.
The first model to be shared is Toyota's latest RAV4 which has been supplied to Suzuki and sold as the ACROSS. While the 'double octagonal' RAV4 design is evident, Suzuki's stylists have given their SUV a different frontal look from Toyota's model. Under the front bumper is silver garnish that underlines the off-road image of the vehicle.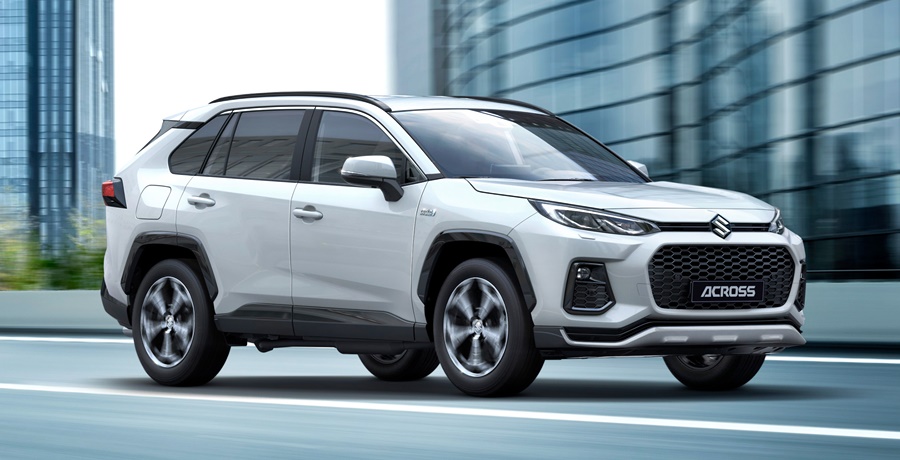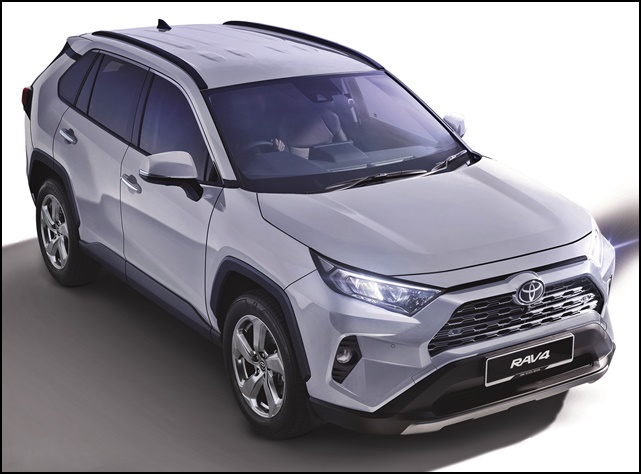 For European market
Intended for sale in the European market from the third quarter of 2020, the ACROSS has also uses the same Plug-in Hybrid system as that for the RAV4. The powertrain consists of a front electric motor producing 134 kW/270 Nm and a 2.5-litre Dynamic Force petrol engine, both of which are Toyota items.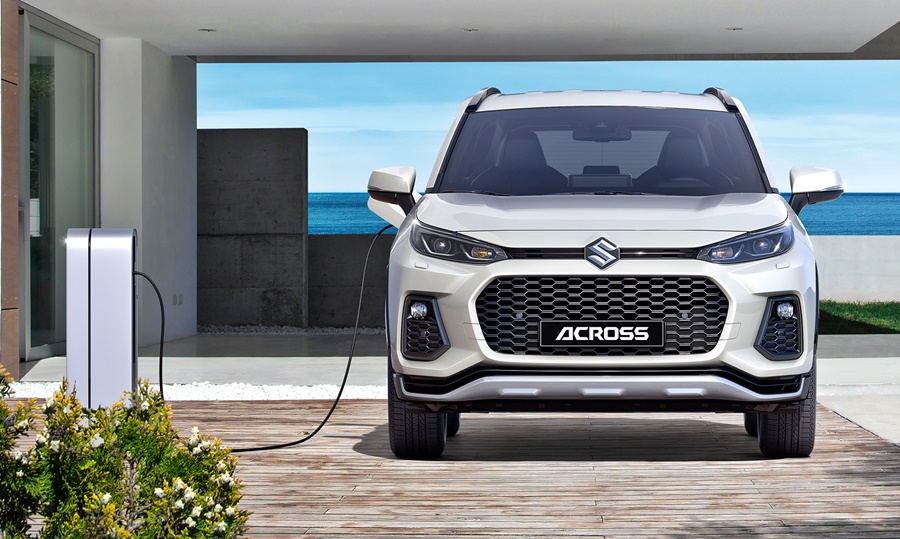 Electricity storage is in an 18.1 kWh (50.9 Ah) high-capacity lithium-ion battery pack  mounted beneath the floor. The engine functions as a charger for the battery pack and provides power assistance to the electric motor during high-speed driving if required.
The hybrid powertrain helps Suzuki to meet the tougher carbon dioxide emission regulations as well as offer high fuel efficiency.
Electronic 4×4 system
The Across also has Toyota's E-Four electronic 4×4 system for additional capability in off-road or slippery conditions. The system uses an independent 40 kW rear motor that works in conjunction with the front motor to provide front:rear torque variation ranging from 100:00 to 20:80.
Benefits of this system include enhanced stability during take-off on slippery surfaces such as snow-covered roads, and more stable handling when cornering on varying road surfaces. A 'Trail Mode' uses an automatic limited-slip differential control to ensure the best possible grip and control on slippery surfaces.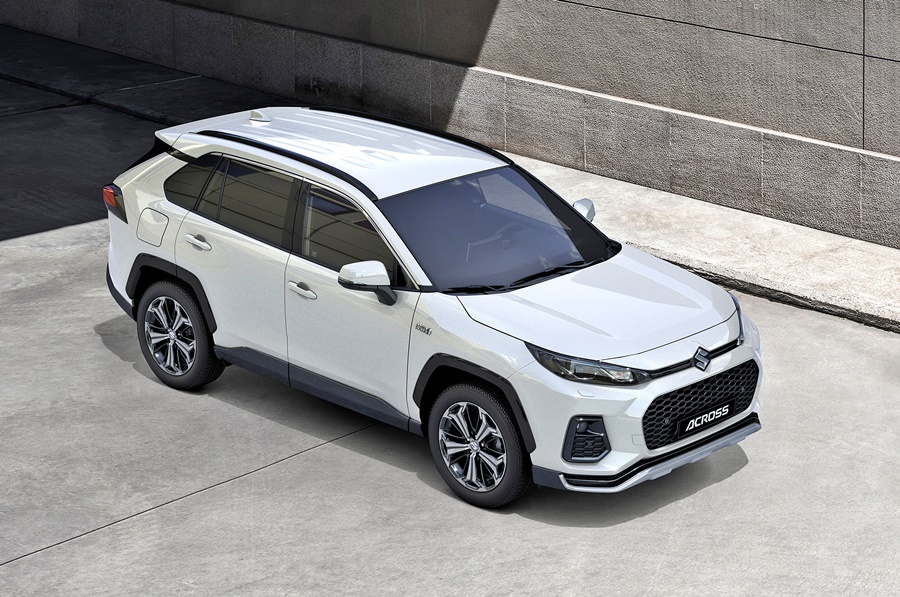 Central to the E-Four system is the highly sophisticated AWD Integrated Management (AIM), which controls not only drive force distribution, but also engine throttle control, transmission shift scheduling, Electric Power Steering assistance and braking, according to the driving conditions.
Same interior as RAV4
The interior environment is pretty much similar to the RAV4's and not surprisingly shares the same high-quality materials with soft padding on the dashboard and door trims.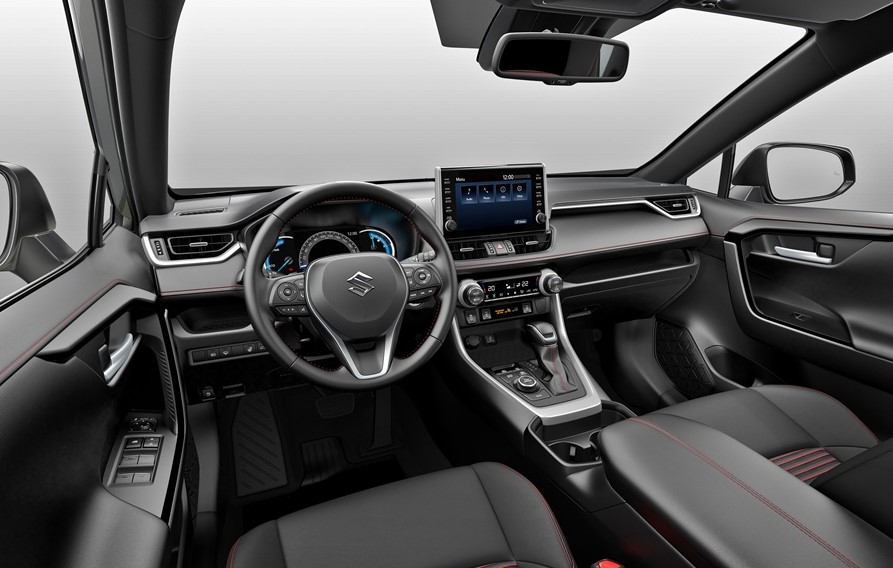 While cabin space is designed for the comfort of occupants in both the first and second rows, cargo space has been maximised in the spacious rear compartment. It has a 490-litre volume with the rear backrests up and up to 1,604 litres with both backrests folded down.
Advanced safety/technology features
To meet the demanding safety expectation of consumers in Europe, the ACROSS comes with a package of safety systems to help the driver. These include a Pre-Collision System (PCS), Lane Tracing Assist and Dynamic Radar Cruise Control, Blind Spot Monitor, and Rear Crossing Traffic Alert.
If the systems sound familiar, they are the same as what it found on the RAV4, which again saves Suzuki money as they do not have to incur development costs to make their own safety systems.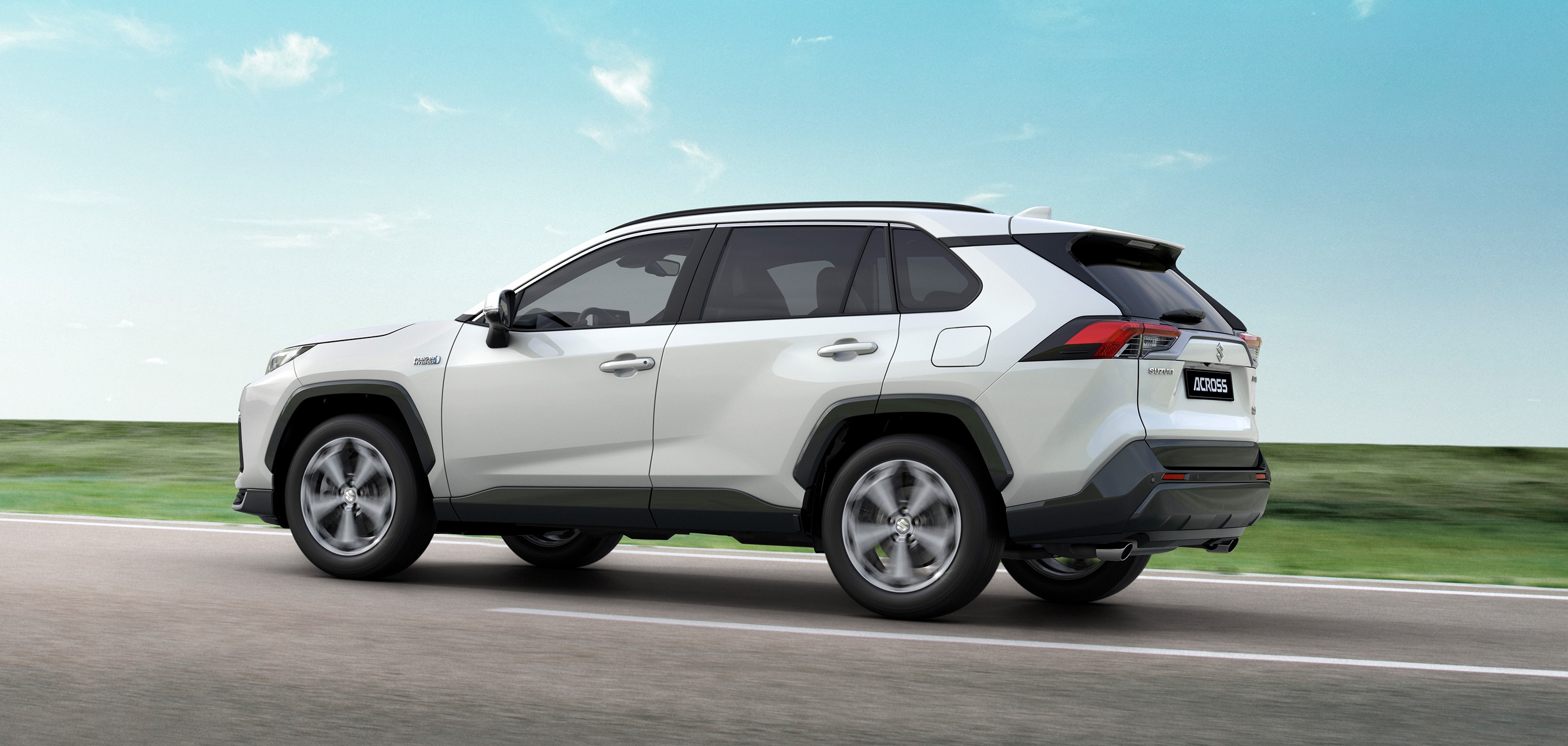 In Europe, new vehicles are also required to have eCall, a feature which automatically alerts emergency services with a phone message when the vehicle is involved in a traffic accident. The message includes the precise location of the vehicle, helping the emergency services to reach it faster.
The practice of one manufacturer making and supplying models to another is not new and has been going on for quite some time. In fact, it is quite common in Japan. With the market becoming more and more challenging and competitive, it only makes sense to share models and reduce cost. Each brand will have its own loyal base of customers who will be happy to have an extra choice, even if it is not made by the company.
Toyota and Suzuki Strengthen Ties with Capital Alliance Agreement