After suffering loss of production and sales in March, April and May this year due to the Movement Control Order suspending most commercial activities, a rebound has been evident in new vehicle  sales. With the sales tax-exemption incentives provided by the government, which will last till the end of the year, June sales are expected to be strong when the Malaysian Automotive Association releases the full data.
Meanwhile, Proton reports that its total number of sales was 9,623 units for June. This is the second highest volume for the brand in 2020. The number also represents a 69.5% growth over May 2020 and a 26.3% increase over the same month in 2019 when the world wasn't affected by a pandemic.
Saga sells the most
The models contributing to the surge in sales were the Saga, X70 and Persona. The Saga, which  celebrates its 35th anniversary this month, had its best sales month in nearly 6 years with 4,447 units sold.
1,909 units of the X70 were delivered to new owners around the country while the Persona retained its position as the best-seller in the B-segment sedan category for a second consecutive month.
The cumulative volume for Proton after the first 6 months of 2020 is just slightly over 37,000 units and the company estimates its market share to be 21.2%, a 6.5% increase against the same period last year.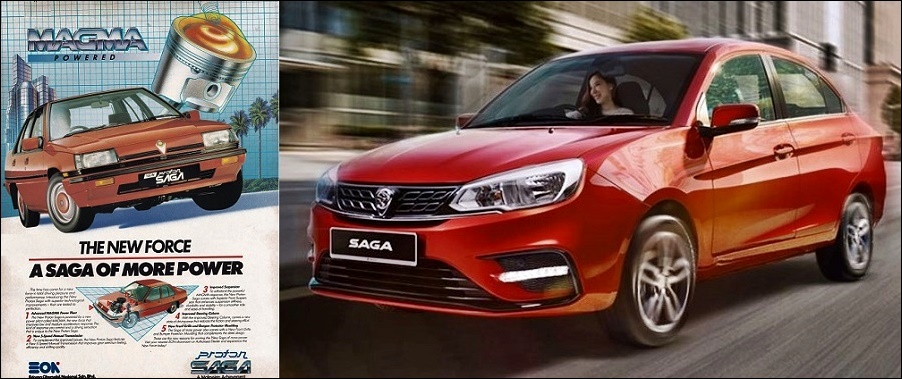 Busy second half of 2020 expected
"Proton's sales in the first full month of business since February have been encouraging. While we remain cautiously optimistic for the second half of 2020, the demand for Malaysian cars in general and Proton vehicles in particular points towards increased consumer confidence in our products. This interest has also been buoyed by the recently announced sales tax holiday which, in our opinion, has stimulated demand", said Roslan Abdullah, CEO of Proton Edar.
Encik Roslan said the second half of the year will be a busy one. "Kicking things off will be our 35th anniversary celebration for the Proton Saga. We hope to use the occasion as a springboard for other activities this year as we continue our efforts to redefine Proton's customer experience via a mix of 3S/4S outlets and innovative new products," he added.
Revised Proton prices with additional 'Tax Holiday' Promotion