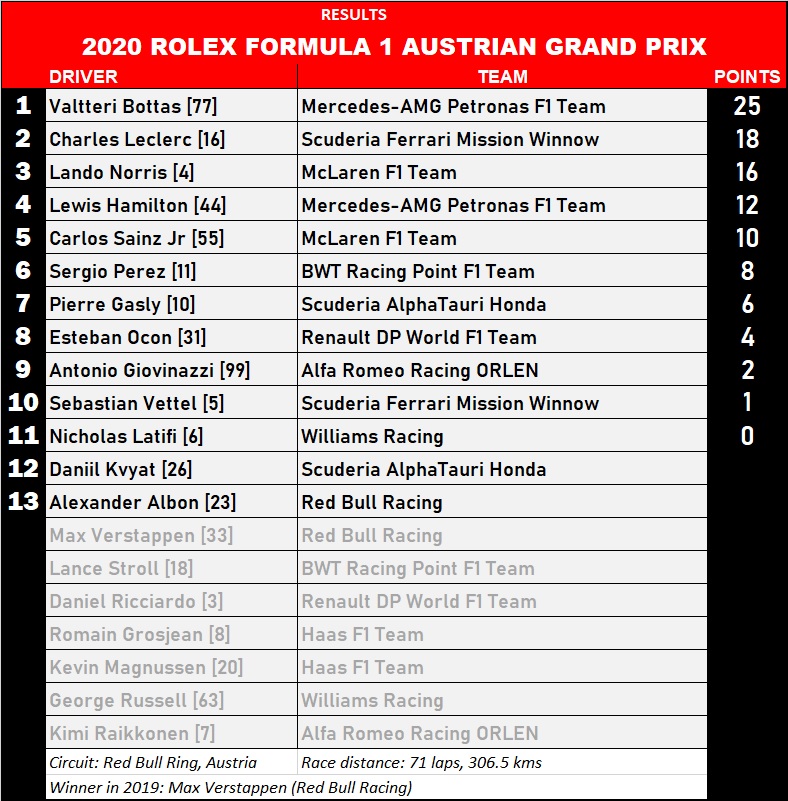 Prior to the start, most drivers 'took a knee' (bending down on one knee) to show support for anti-racism and discrimination. The F1 community will this year have a campaign #WeRaceAsOne to spread the message.
 
Athough the Stewards had earlier taken no action against Lewis Hamilton for not slowing down for yellow flags, a review (requested by Red Bull Racing) saw them reverse their decision – just 85 minutes before the race started –  and he was demoted from second position on the starting grid to fifth.
Hamilton's demotion to fifth slot meant that Red Bull Racing's Max Verstappen got alongside Valtteri Bottas on the front row. However, even before he could complete the first lap, his car lost power and ended his chance to win at the event again.
Sebastian Vettel came in contact with Carlos Sainz' car on lap 30 and sustained damage which dropped his way down the field.
Sensor problems and then gearbox issues appeared in both Mercedes-AMG cars, leading the engineers to urge the drivers to preserve the cars.
As Kimi Raikkonen sprinted forward after a restart on lap 55, wheel came off his Alfa Romeo but fortunately, it rolled towards the pitlane and he managed to get his car off the track. But it brought out the Safety Car, slowing the race again, as track personnel rushed to remove the racing car.
10 laps before the end, Alexander Albon came in contact with Hamilton, and the Thai-British Red Bull Racing lost his strong position to win the race. If the Stewards do not penalise Hamilton, Red Bull Racing will most likely protest against the British driver again.
Sergio Perez was running in fifth but perhaps got anxious and went to fast in the pits, so he got a penalty which will affect his final position.
2 laps from the end, Albon's car shut down and Daniil Kvyat's car had a puncture.
Hamilton crossed the finish line 5.7 seconds behind Bottas, the winner (above). However, he gets a penalty which drops him from second to fourth place. His place was taken by Charles Leclerc, which at least gave Ferrari something to take home from the first race of the season.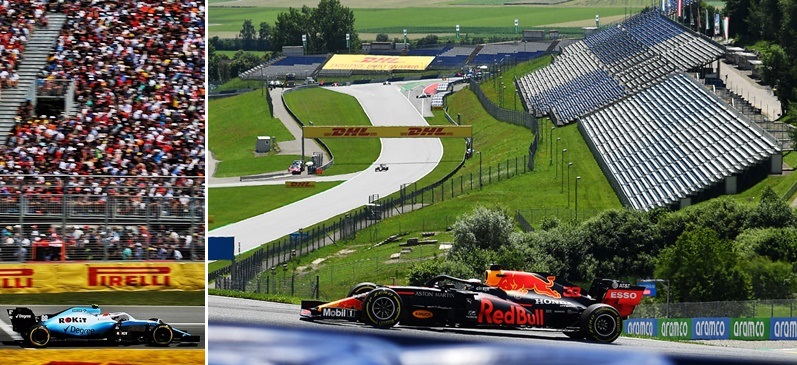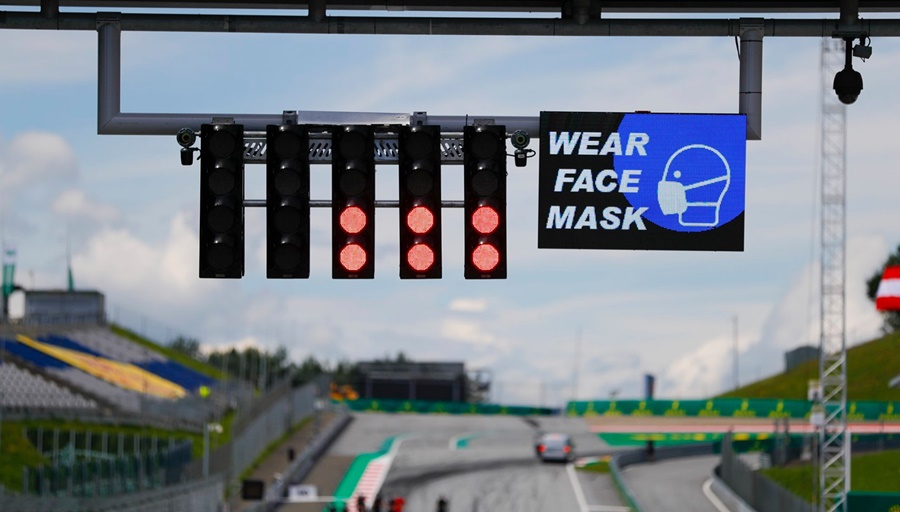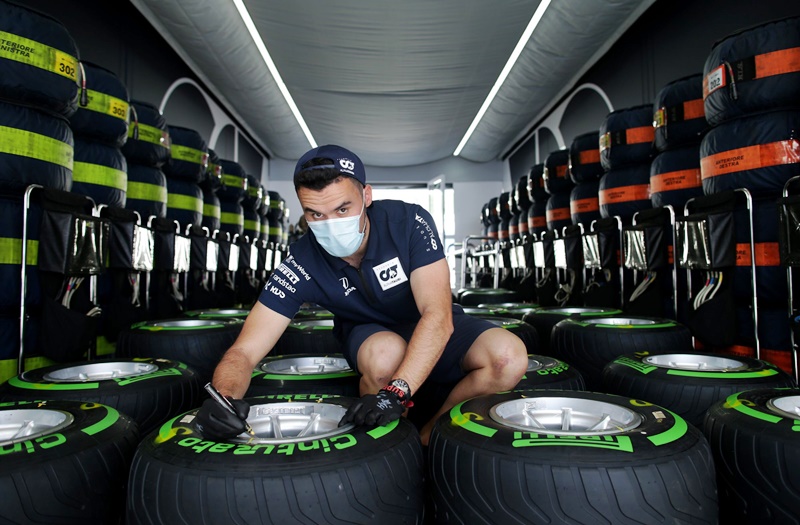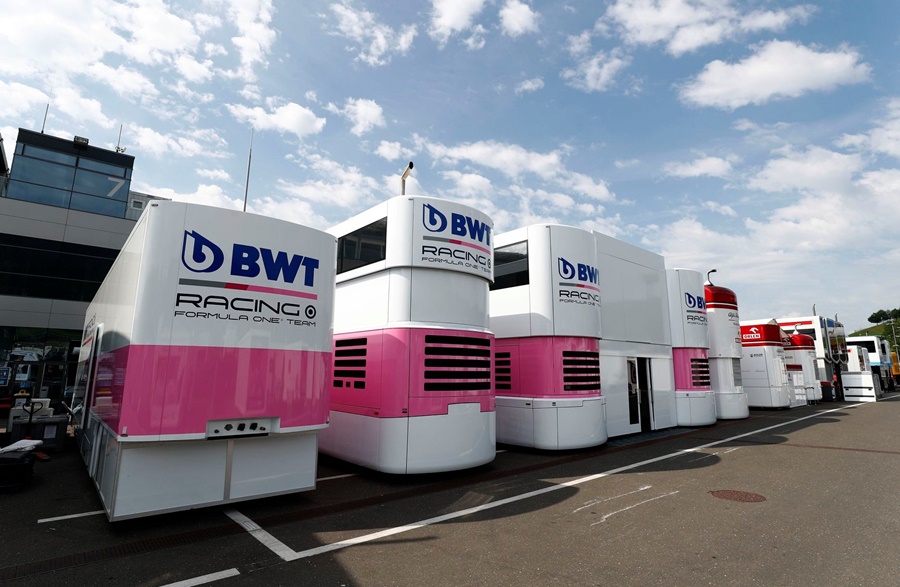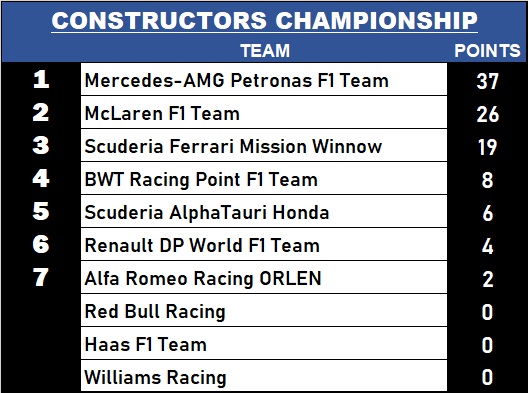 Next race


 2020 Pirelli F1 Styrian Grand Prix
 July 12, Red Bull Ring, Austria