For some time now, Mitsubishi Motors authorized dealerships around Malaysia have been undergoing a transformation in their appearance and presentation to conform to the new brand Visual Identity (VI). The change has been progressively introduced to some 5,000 dealerships worldwide since 2019.
The move is based on the new brand message 'Drive your Ambition' and is intended to provide a better customer experience in a high quality retail environment and to strengthen Mitsubishi Motors' brand image.
The new VI features black, white and grey colour schemes with red dynamic lines as an accent. The uniform design will also ensure a coherent experience for customers across all points they touch the brand, from motor shows, websites and brochures to the dealership.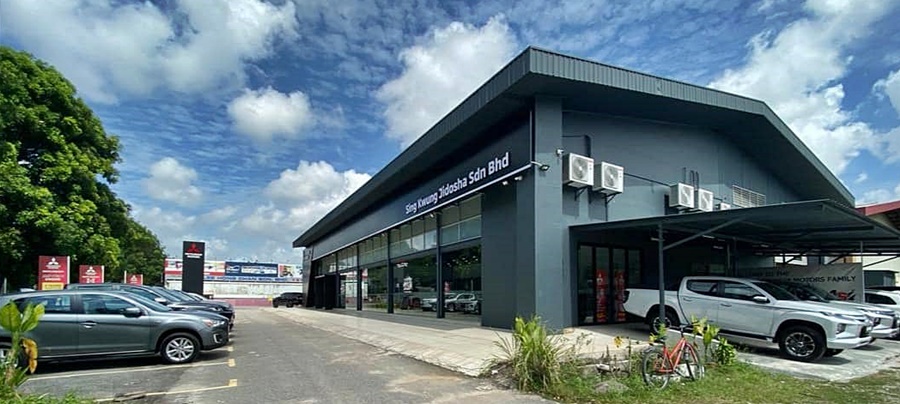 The architecture reflects the new Corporate and Visual Identity, with a 'Dynamic Slope' as a signature element to present the robust and dynamic image of the brand. Inside, the showroom is designed to provide a better customer experience, while the cars are presented to make sure they're seen as the stars.
First in Melaka
To date, 20 of the dealerships in Malaysia feature the new VI, with the latest being Sing Kwung Jidosha in Melaka. Sing Kwung Jidosha, located in Taman Industri Malim Jaya, is the first Mitsubishi Motors showroom in Melaka with the new VI. As a 3S facility, the dealership offers sales, service and spare parts under one roof.

With a built-up area of 10,000 square feet, the upgraded 3S Centre houses a comfortable customer lounge with wifi and sufficient space to display up to 4 vehicles. Its service centre is fully-equipped workshop and can handle up to 5 vehicles daily.
There is also a Body and Paint facility which provides repair and refinishing services. Needless to say, any parts replaced are genuine Mitsubishi Motors parts or approved by the manufacturer. The technicians also use advanced diagnostic tools and Special Service Tools to ensure that the work done is up to the brand's high standards.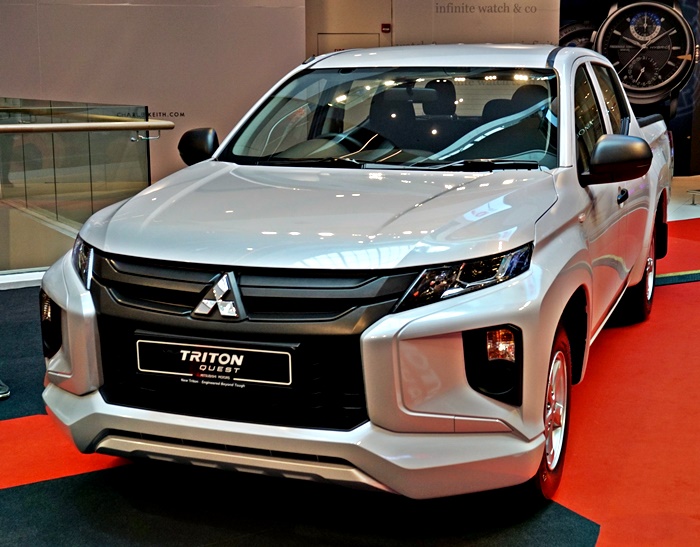 "I would like to thank Sing Kwung Jidosha, for successfully completing this showroom with a new Mitsubishi Motors VI! With an enhanced brand image, this represents our commitment to put customers as the foremost priority, providing them with a seamless experience when they visit our showrooms, and in a more comfortable ambience," said Tomoyuki Shinnishi, CEO of Mitsubishi Motors Malaysia.
Click here for other news and articles about Mitsubishi Motors.