SEAT, like other carmakers (especially in Europe), is steadily making the transition towards electrification, an important move to meet increasingly tough legislative requirements in the years to come. The emission levels are so low that it is necessary to use hybrid powertrains if not all-electric ones to meet them.
Interestingly, however, the Spanish carmaker will launch its first all-electric model next year using its high-performance CUPRA brand rather than the SEAT brand. The reason for this is said 'to be to change the dynamic perception of electrically-powered vehicles'.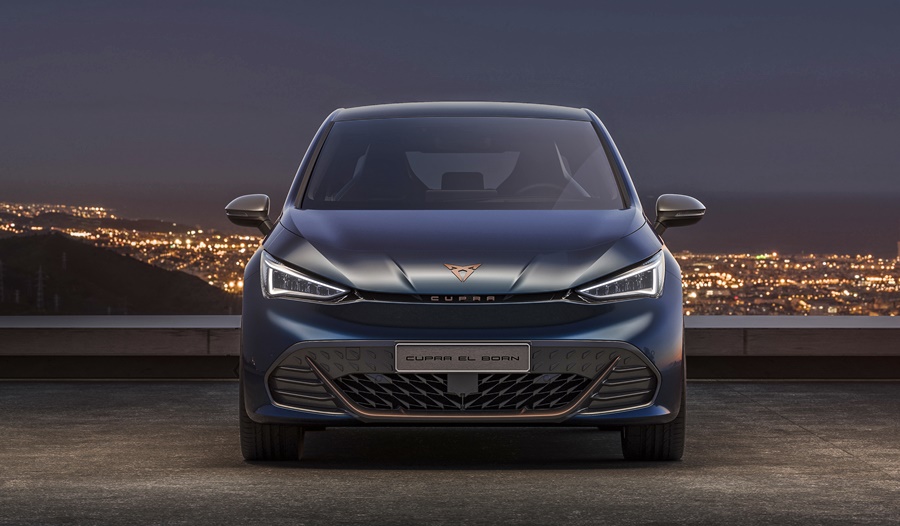 The new electric model will be based on the el-Born Concept which was shown at the Geneva Motor Show in 2019. Since then, the design team and the SEAT Technical Centre have been working on the production model, continuing to evolve the vehicle. Some of the changes they have made have given it a sportier character and an even more impressive visual appeal.
"CUPRA el-Born displays all the genes of the CUPRA brand and we have taken the original concept to the next level creating a new sporty and dynamic design and reengineering the technological content. CUPRA el-Born is the living proof that performance and electrification are a great match," said CUPRA CEO Wayne Griffiths.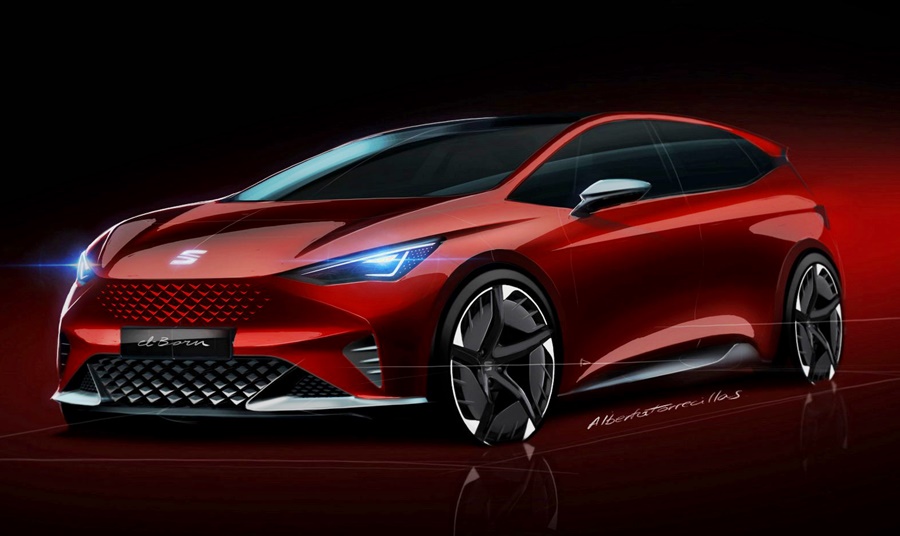 The performance and dynamics of the CUPRA el-Born have been a clear focus during the development of the car, and acceleration from 0 – 50 km/h will be within 2.9 seconds. The Dynamic Chassis Control Sport (DCC Sport), which has been exclusively developed within the VW Group MEB platform for the CUPRA el-Born, combines the low driving height of the car with a system that is adapting automatically to any conditions, offering a superior level of driving dynamics.
For now, the company will reveal that the el-Born will have features such as Head-up Display with Augmented Reality and a range of up to 500 kms on a fully charged battery pack. The 77 kWh battery pack can be fast-charged within 30 minutes which will provide at least 260 kms of range, it is claimed.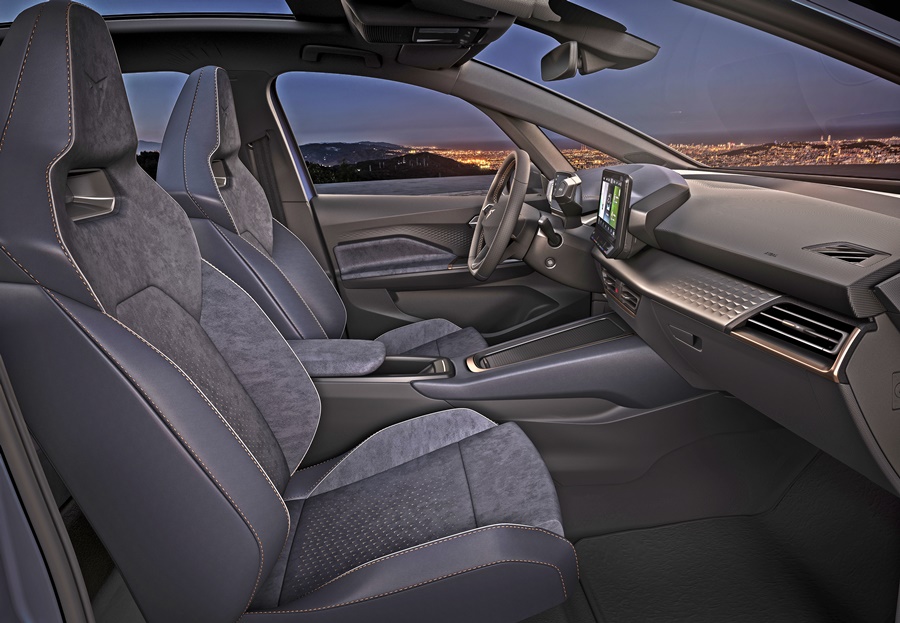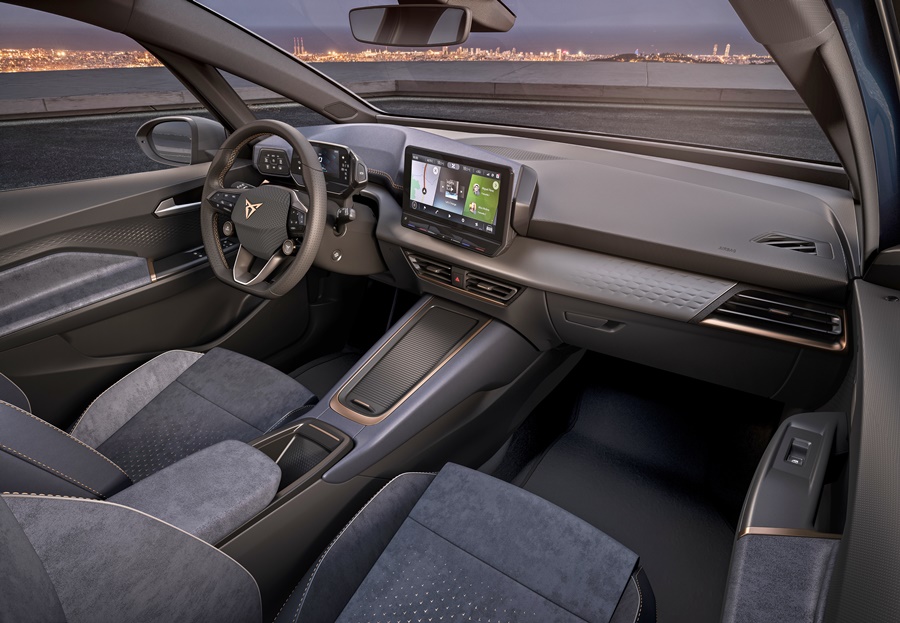 The interior is designed to encapsulate the CUPRA philosophy of quality and performance mixed with sophistication. This is highlighted in the sports bucket seats, the steering wheel with Drive Profile Selection and CUPRA mode buttons, and high-quality material choices. CUPRA puts a particular focus on the sustainability of the el-Born using recycled materials in the interior of the car.
The model will be manufactured at the Volkswagen Group factory (SEAT is part of the Group) in Zwickau, Germany. This factory has been renovated and configured to produce electric vehicles for the Group's different brands from 2021. It will have a production capacity of up to 330,000 electric vehicles a year.
All-new SEAT Leon designed to continue as Spain's bestselling car