When you look at any car, one of the first things you will often notice is its colour. The colour can enhance the image of the car, complementing its other qualities. Mazda's designers understand this and in their belief that 'colour is an element of form', there is a focus on developing colours that highlight the beauty, quality and uniqueness of its KODO design aims to evoke the same feelings as appreciating a work of art.
Since colour is an important element, Mazda has developed a selection of premium paints that use advanced technology to highlight exterior shape and beauty. With flowing body lines that show off the nuances of curves that are highlighted by the shifting reflections from the interplay of light and shadow, developing a paint to match this is a complex craft. The designers work relentlessly to stretch the possibility of paint and scrutinise the ideal colour.
In a process called Takuminuri (Takumi: master craftsman, Nuri: painting), cutting-edge painting robots use data obtained through simulation painting with Mazda's best craftsmen to replicate traditional techniques to give mass-production vehicles a precise, high-quality and hand-sprayed finish.
The first premium colours
Starting with Soul Red Metallic and later Machine Grey in 2016 as the first premium colours offered, the three-layer structure comprising clear, translucent and reflective coats with aluminium flakes allowed Mazda designers to achieve colour brightness and depth at the highest level.
Building on the Takuminuri technology and with the idea to create the 'world's most beautiful red' to symbolise the KODO: Soul of Motion philosophy, Mazda designers studied how people perceived colour and light and translated this ideal red into numerical values based on ergonomics to spray with Mazda's Aqua-tech system.
Not wanting to add a fourth layer of paint due to its environmental impact, the design experts challenged convention to combine light-absorbing flakes along with high-brightness aluminium flakes in a single paint layer.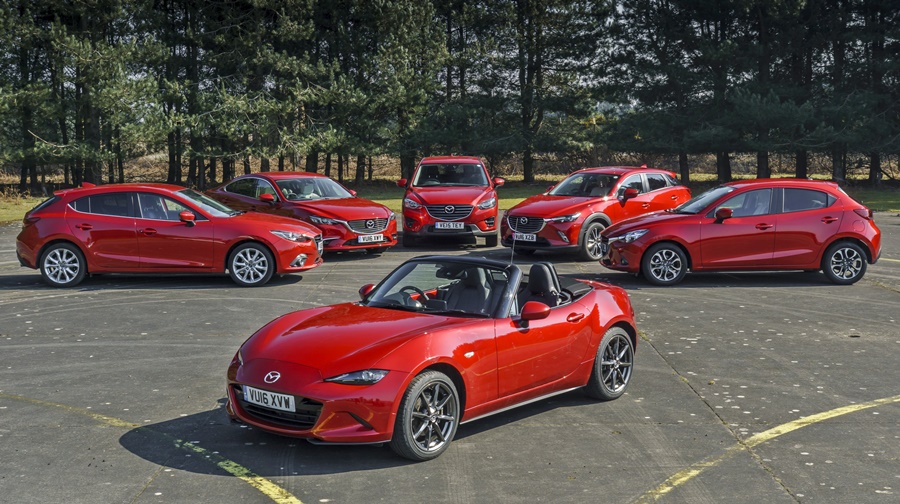 Further enhancement of Soul Red
Boasting an increase of approximately 20% greater colour saturation and 50% more depth than the already popular Soul Red Metallic, the development of Soul Red Crystal achieved precisely controlled reflections which produced more vivid highlights and even deeper shadows for a fresher, lustrous appearance.

Throughout Mazda's history, the brand has often innovated in paint technology and colours. Examples are the bright colours to highlight the form of Mazda's first passenger car, the R360 Coupe, and colours such as 'Grand Prix Red', 'Corn Yellow' and 'Impulse Blue' on the 323/Familia to appeal to chic couture in the late 1970s.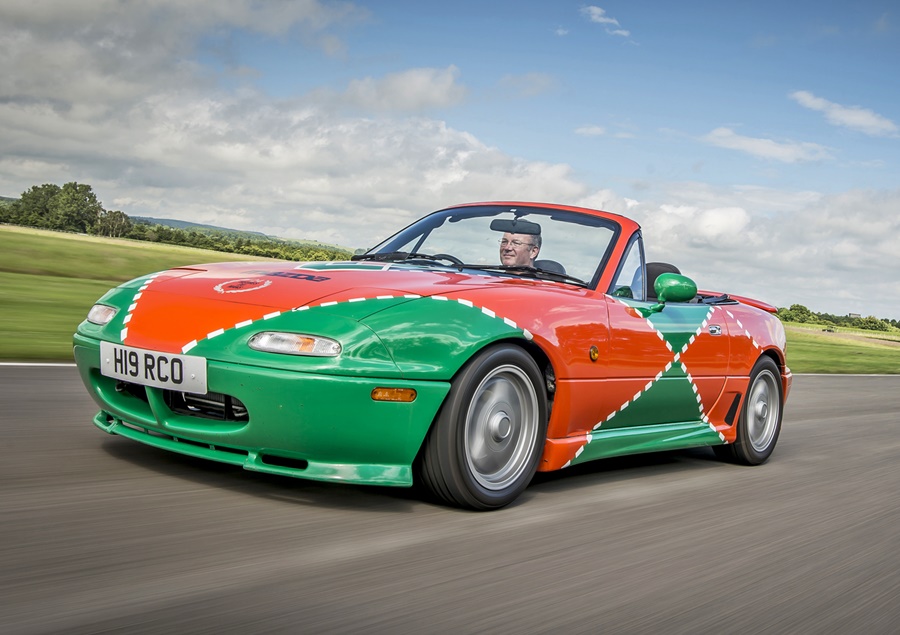 And not forgetting the world's best-selling sportscar, the MX-5 which has had an array of limited-edition colours such as British Racing Green, the distinctive orange and green 'Le Mans 24' livery and the exclusive Racing Orange body paint available for the 30th Anniversary Edition.
A new premium colour
Polymetal Grey is the latest premium colour developed and will be offered on certain models. This new paint finish combines bright aluminium flakes and opaque pigment, fusing the hard appearance of metal with plastic's characteristic glossy smoothness. The colour's tonality changes depending on the light, accentuating the car's form.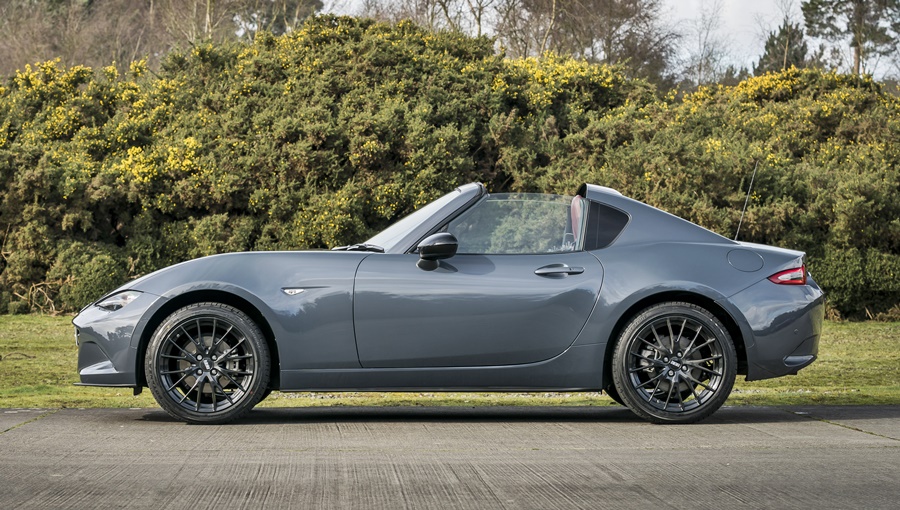 Mazda's approach to using advanced paint technology does not neglect the need to ensuring that there is reduced environmental impact of the painting process. This is in keeping with the brand's long-term Sustainable Zoom-Zoom 2030 Vision.
Visit www.mazda.com.my to locate a showroom where you can view the latest Mazda models in Malaysia.
Bermaz Motor creates limited edition Mazda CX-3 to celebrate brand's 100th anniversary