Very often, you would read about how technology developed for racing cars eventually gets transferred to production models sold to the public. The new technology has been proven in the extreme conditions of racing and before it is used in production models, it is refined and most importantly, tested thoroughly for durability and reliability.
But here's an example of the reverse taking place – from production model to racing car. Engineers at Panasonic Jaguar Racing have taken a technology used in the Jaguar I-PACE all-electric SUV for their racing cars in the single-seater all-electric championship series.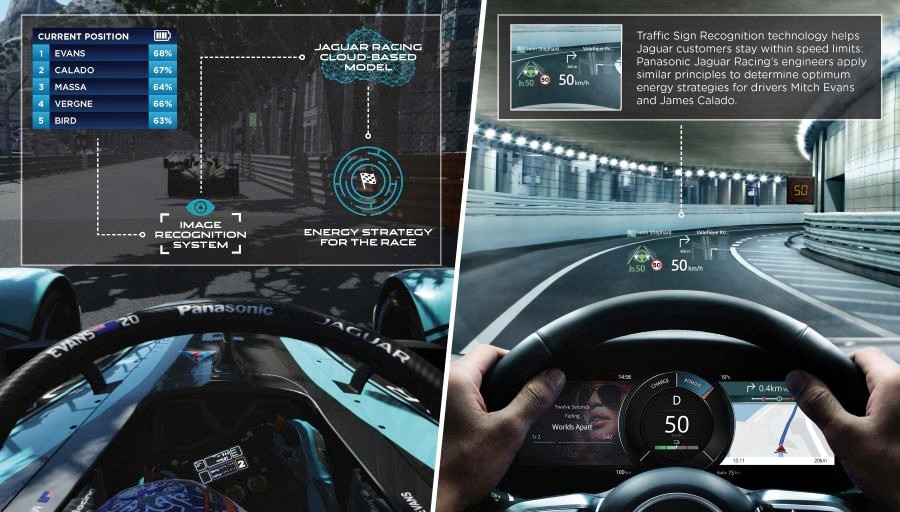 Traffic Sign Recognition system
The technology is from the Traffic Sign Recognition system (TSR) but the principles are adapted for a very different purpose: to monitor the battery status of the I-TYPE and competitors' racing cars – automatically and in real time. This data can then be used to determine the optimum energy strategies for the drivers.
TSR uses an advanced stereo camera and image processing software to detect and read road signs, informing drivers of speed limits, temporary speed limits, and no-overtaking restrictions. This information is also used by the Adaptive Speed Limiter system, helping drivers stay within the permissible speed by automatically slowing the vehicle down, if necessary, when entering areas with a lower limit.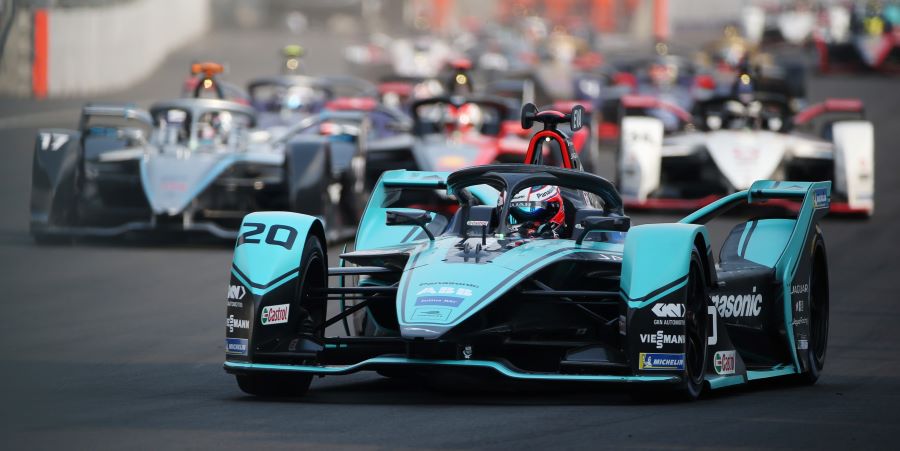 Learnings from the system help the engineers understand when to push and when they can afford to ease off – optimising energy management throughout a race. Adopting digital vision systems with image recognition as the enabler for the new energy strategy modelling process delivered a step-change in speed, accuracy and flexibility compared to the tools used previously, and is future-proofed to make even more detailed analyses possible in seasons to come.
Racing to improve vehicles
The technology transfer is one example of advances in Jaguar's road cars being used to support success on the track. This advantage is complemented by the on-going application of knowledge gained from the extremes of racing to improve vehicles such as the all-electric I-PACE.
One of the most significant benefits to date – underpinned by invaluable learning gained from the I-PACE eTROPHY race series and Formula E – was a software update to the I- which gave customers worldwide up to 20 kms more real-world range from a full charge. This was delivered though further optimisation of battery management, thermal systems, regenerative braking and all-wheel drive torque distribution.
The on-going collaborative partnership between engineers in Jaguar Racing and those working on core Jaguar vehicle programmes ensures that knowledge, processes and technologies continue to pass from road to track and also vice-versa.
Jaguar unveils first virtual all-electric sportscar for Gran Turismo Sport