Just as car models receive periodic refreshing and updates, so too do the brand identities and other elements of the retail side of the auto business. For authorised Nissan dealers in Malaysia, that time has come and dealerships are progressively switching to the new Nissan Retail Concept (NRC).
The latest is a Nissan 3S centre in Kota Bharu, Kelantan operated by newly appointed dealer, Edaran Nuri Sdn Bhd. With the new NRC, there is the promise of an improved customer experience and journey of Nissan brand. The exterior features iconic red Nissan tablet signage while the exciting 'Nissan Drive' sales and consultation areas greet customers with warmth and comfort.
Everything under one roof
The 3S Nissan Centre has a total built-up area of 12,260 square feet and its showroom can display up to 5 models simultaneously. Within the same site is a service centre with 3 bays which can handle up to 15 vehicles per day.
Additional facilities include a cafe-styled customer lounge, free wifi and kids' area. As taking delivery of a new Nissan is a special occasion, there's an exclusive delivery bay for customers to receive their vehicles.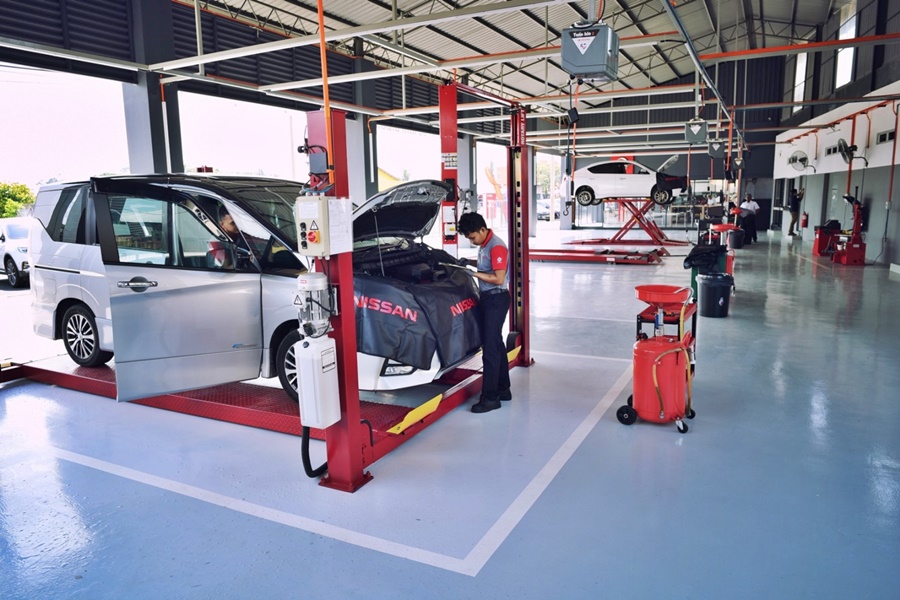 "Customer satisfaction is our main priority, and it is important that we work closely with our dealer to serve our customers better. The Nissan Retail Concept is our commitment in providing customers with high quality services and after-sales offerings from the minute they arrive," said Mr Christopher Tan, Sales & Marketing Director of Edaran Tan Chong Motor, the distributor of Nissan vehicles for over 50 years.
SOPs observed
Mr. Tan gave assurance that, in line with government Standard Operating Procedures to curb Covid-19, Nissan showrooms and service centres nationwide carry out temperature checking and social distancing for all staff and customers. Nissan staff wear face masks, while face masks, gloves and hand sanitizers are freely available to customers, if required. Frequent disinfecting is carried out at the showrooms and service centres throughout the day covering every touchpoint including display and test drive vehicles, as well as all customer vehicles before and after service. During this period, contactless payments are encouraged.
For more information on the Nissan network in Malaysia, visit www.nissan.com.my.