It's been a year since Human Horizons, a company based in China, unveiled its HiPhi concept electric vehicle (EV). When it made its global debut, the EV was described as a 'premium supercar-inspired electric SUV'; this year, it has become an 'Evolvable Super SUV', said to be representative of a new generation of intelligent EVs.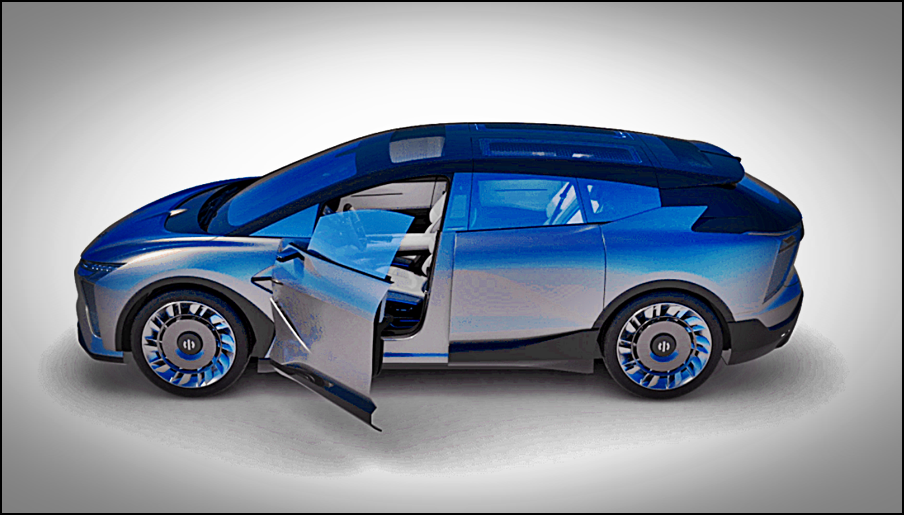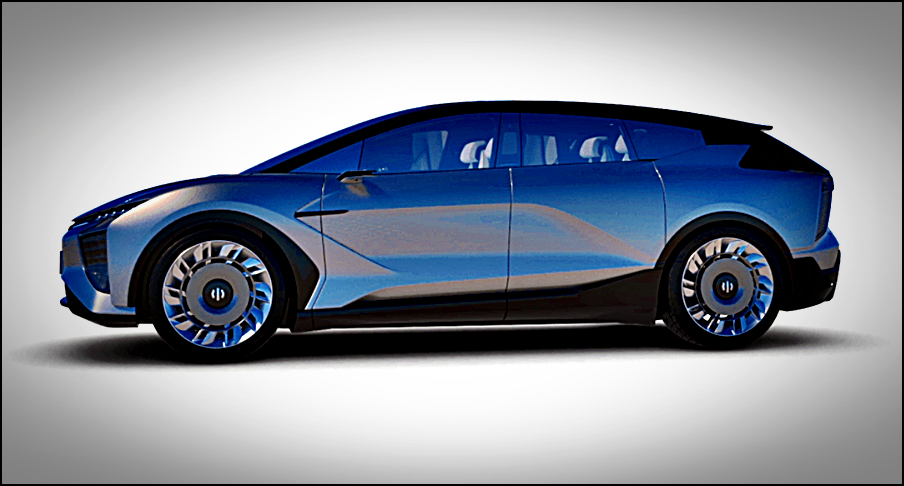 Like many EVs, the HiPhi X has a sharp profile to slip through the air. Because it uses entirely new architecture, its design is not constrained by 'legacy structures' of earlier EVs. Measuring 5.2 metres long, its lightweight hybrid aluminium construction will complement the concept of sustainability with the adoption of vegan leather and the use of recyclable materials.
AI developed with Microsoft
With a virtually clean start, the designers have been able to incorporate many features which draw heavily on Artificial Intelligence (AI) for functioning and occupant comfort. The advanced, highly-personalized onboard AI assistant, known as HiPhiGo, has been developed in collaboration with Microsoft. HiPhiGo is highly sensory, with an array of intelligent functions, including a level of reasoning and continuous learning whilst interacting with its occupants, the surrounding environment and a multitude of vehicle parameters.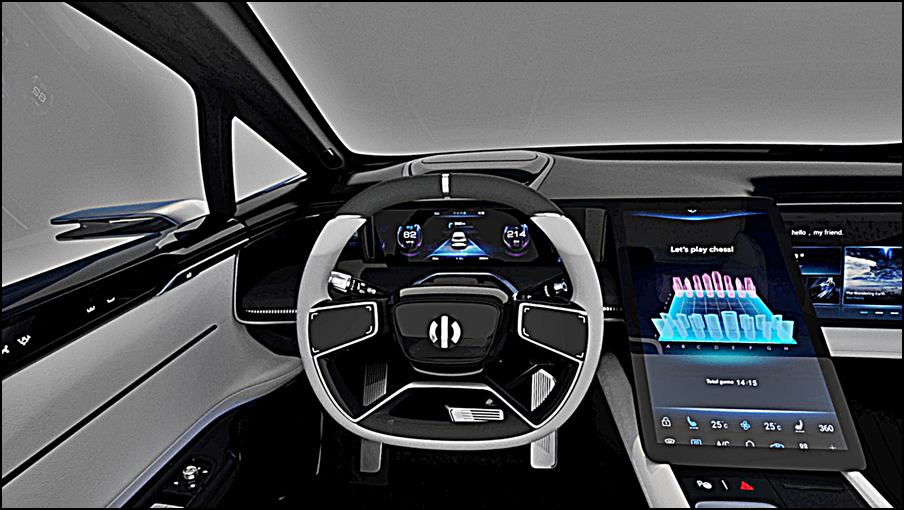 This new breed of self-learning smart vehicle has a 'neural network' consisting of 6 "super brain" domain controllers, connected by 1G Ethernet, which provides a higher transmission rate than traditional CAN networks. HiPhiGo is able to analyse massive amounts of information and make decisions utilizing cloud computing with a powerful data analysis engine, which results in a truly intelligent and smart vehicle.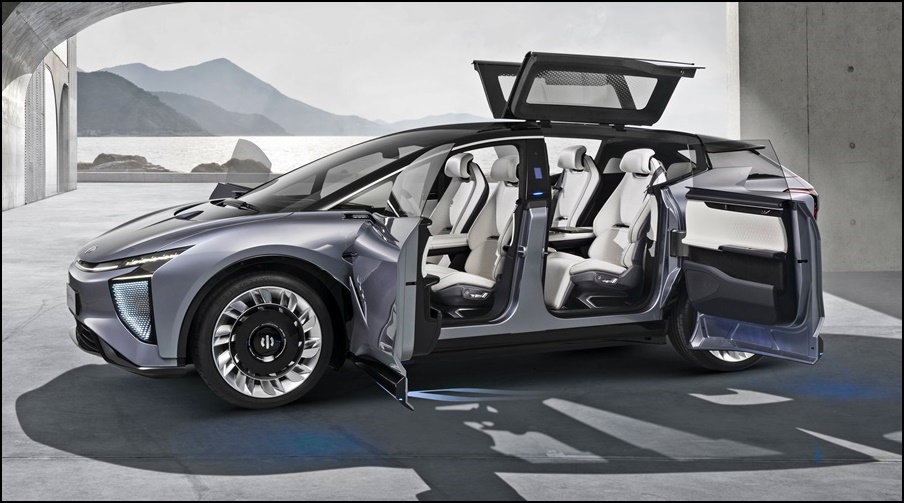 Level 3 autonomous capability
As would be expected, the HiPhi X – which can seat 6 persons – will be able to operate autonomously. Initially, Level 3 autonomous driving will be available. Level 3 autonomous capability is the start of truly autonomous motoring where the driver can set the destination and leave the driving to the computer. However, use of the autonomous feature will only be possible on dedicated highways or lanes. The driver will also have to become 'involved' occasionally in complex traffic situations.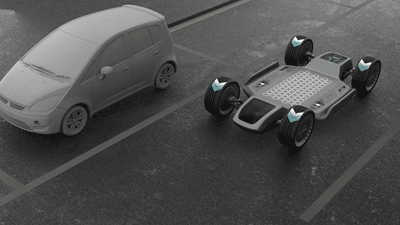 In time, the HiPhi X or future models should be able to progress to the more advanced Level 5 which will allow for fully autonomous motoring where the car's computer's handles everything, including negotiating jams and parking by itself. That will not only depend on advancements in vehicle technology but also the public infrastructure.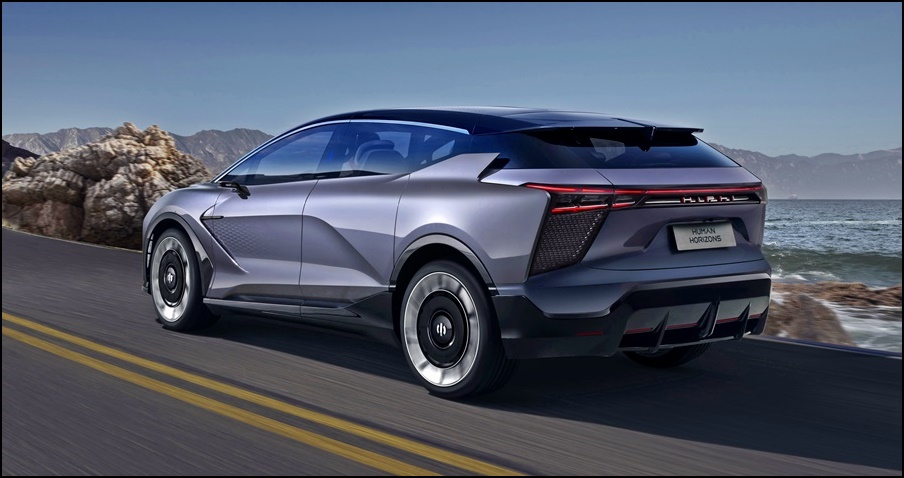 RWD or AWD
For emission-free propulsion, the HiPhi X will have rear and all-wheel drive options and use 268-hp Bosch electric motors. Acceleration time is claimed to be under 4 seconds from 0 to 100 km/h.
Customers will be able to choose lithium-ion battery packs according to their anticipated needs. Those who do not foresee travelling out of the city could use a smaller battery pack and for those who expect to do regular long-distance travel, the 96 kWh battery pack could be specified which gives a claimed range of 610 kms.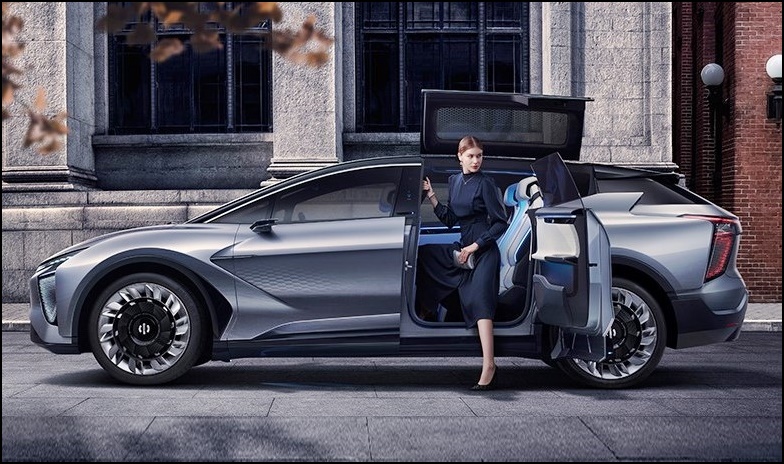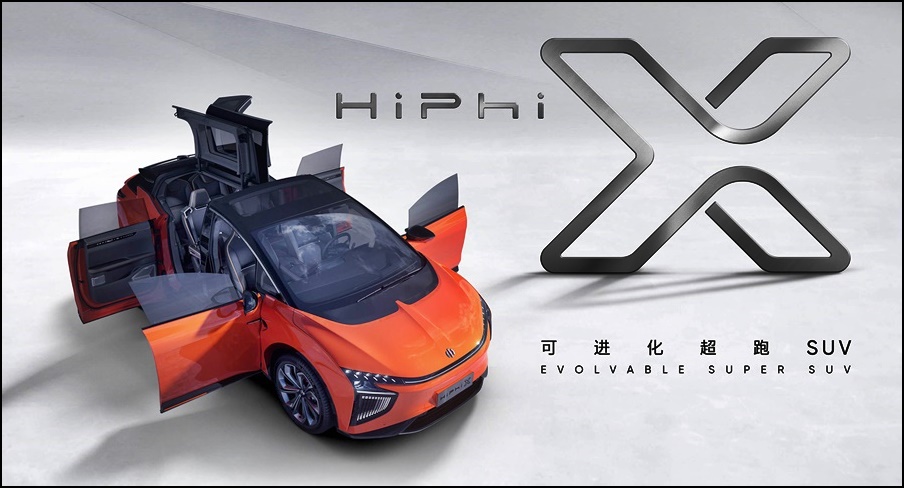 The project is now its final phase of development with a launch planned at the Beijing Auto Show on September 26 and first deliveries to customers starting in 2021. The cars will be built in Jiangsu province to the north of Shanghai at a factory owned by a Dongfeng joint-venture with Kia.