Brunei was the first export market for the Proton X70 and now the upgraded units from the Tanjung Malim plant are also being exported there. Launched recently, the X70  is available in Brunei in three variants – Standard, Executive and Premium X. Prices start from BND36,000 (about RM110,000) and as a launch promotion, buyers can get a rebate of BND1,500 (about RM4,600).
In Brunei, the X70 has ranked among the top three in its segment despite having barely had a full year of  sales. The country has not escaped the effects of the COVID-19 pandemic on business and its new vehicle sales have also gone through a period of decline this year. However, with 7,609  units sold up to the end of July. It appears that the market is trending towards at least being on par with last year.

PAD Motors Proton Brunei, the distributor for Proton in the country, offers customers a 5-year warranty with no limit on mileage and free labour for 5 visits. Earlier in 2020, it also launched the updated Iriz, Saga and Persona.
"Proton is excited the Malaysian-made 2020 Proton X70 has been launched in its first export market as exports will play an increasingly important role in growing our sales. With its combination of innovative features and comprehensive list of safety equipment, we believe the X70 will gain support from car buyers not only in Brunei,  where it has already attracted a strong following, but also wherever it is sold around the world," said Roslan  Abdullah, CEO of Proton Edar.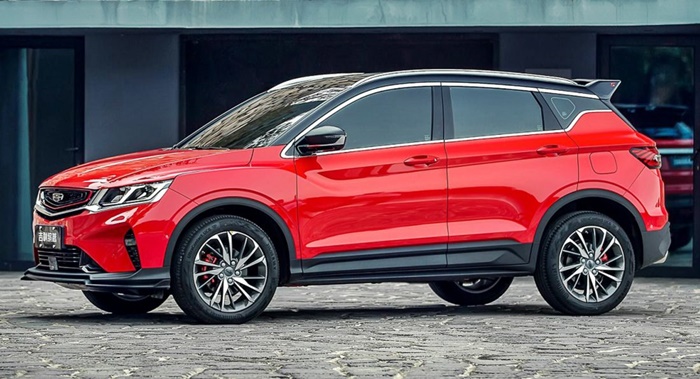 Meanwhile, in Malaysia, Proton is preparing for the launch of the new X50 SUV following the roll-out of the first units next week. Already shown momentarily in a Merdeka video created by the carmaker, the model goes straight into local manufacture, unlike the X70 which was initially made in China. It is adapted from Geely's Binyue/Coolray. It is expected to have a 1.5-litre, turbocharged 3-cylinder engine with a dual-clutch transmission which is the popular specification for the model that is also being sold in the Philippines.
Proton's cumulative sales volume higher than 2019 in spite of MCO shutdown