Today, at the 2020 Tuscan Grand Prix, Scuderia Ferrari will start their 1,000th race in the Formula 1 World Championship. The team made their debut at the Monaco Grand Prix in 1950, the second race on the inaugural F1 calendar. In that race, the team's Alberto Ascari finished second, a lap down on Juan Manuel Fangio, who won for Alfa Romeo. A second Ferrari driver, Raymond Sommer, finished fourth.
First victory in 1951
Scuderia Ferrari, also known as 'The Prancing Horse', holds a record 237 victories (plus a win for a privately-entered car at the 1961 French Grand Prix). Their first victory was at the 1951 British Grand Prix, which was won by Jose Froilan Gonzalez, while the most recent win was scored by Sebastian Vettel at the 2019 Singapore Grand Prix.
Besides 16 Constructors' Championships since the inception of that competition in 1958, the team hold numerous other F1 records. They have made 655 consecutive starts, in a string stretching back to the 1982 Italian GP, have 84 1-2 finishes and hold the record for consecutive appearances on the podium with 53 between the 1999 Malaysian Grand Prix and the 2002 Japanese Grand Prix.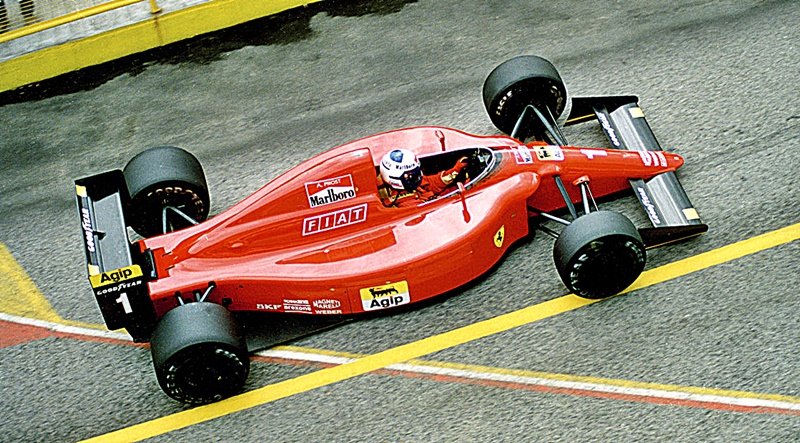 F1 record books also show that Ferrari have had 254 fastest laps and scored 8,318.5 Constructors' Championship points, while their drivers have cumulatively collected 9,220.27 points in the Drivers' Championship. They hold the record for victories at a single grand prix, winning the German Grand Prix 21 times and have a record 228 pole positions from the 1,001 Grands Prix entered.
As an engine supplier, Ferrari has 239 victories. This includes the 237 wins for the works team, Giancarlo Baghetti's victory at the 1961 French Grand Prix in a privately-entered car, and Sebastian Vettel's win for Toro Rosso at the 2008 Italian Grand Prix.
Celebrating the 1000th race
"Scuderia Ferrari's 1000th Grand Prix is a very important milestone, therefore it had to be marked in a special way. That's why we decided to run a unique livery on the cars for this event, with the SF1000s taking to the track at the Mugello Circuit in the Burgundy colour first seen on the 125 S, the first racing car to carry the Ferrari name," said Piero Ferrari, Vice Chairman of the company.
"Only a few months ago, no one could have imagined that our thousandth race could take place at our own Mugello circuit. I am pleased that in the Grand Prix official name, Formula 1 chose to pay tribute to Ferrari, the only team that has always been present in the sport's 71-year history," he said.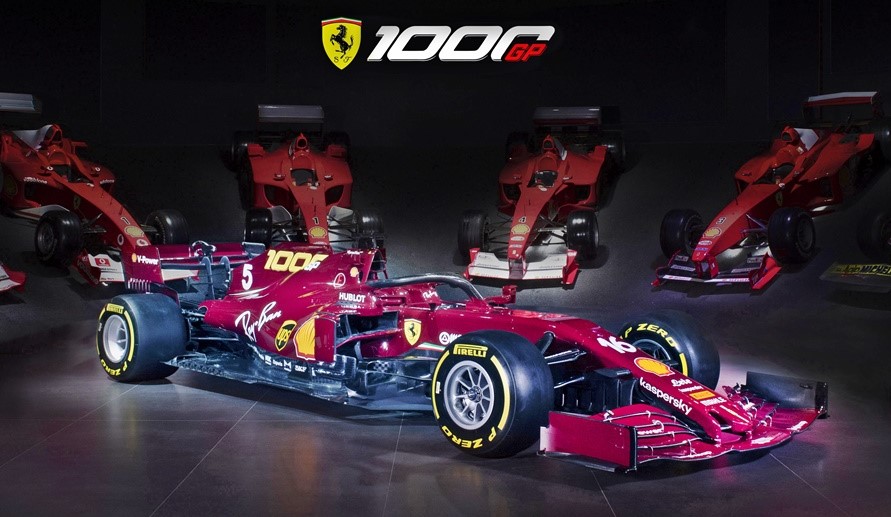 Click here for news and articles about Formula 1.