Although there have been signs of the COVID-19 pandemic easing, the authorities warn that we are still not safe yet and precautions must still be taken to prevent the spread of the coronavirus. For that reason, the RMCO will continue till the end of the year.
Perodua has been doing its part to help in providing protection to the public, especially schoolchildren, and it has earlier been distributing thousands of face shields. It has also donated other much-needed items for use by frontliners.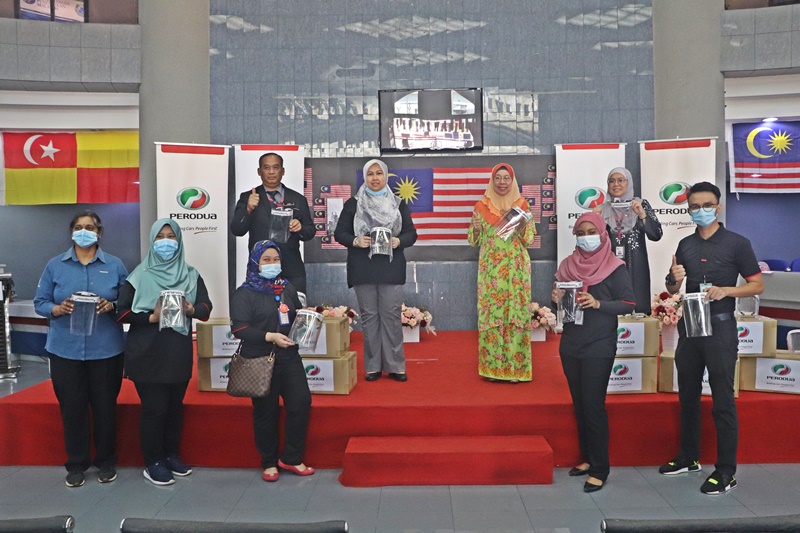 The Malaysian carmaker is continuing with its public protection initiative and recently contributed over 7,700 face shields to 66 primary schools in the Putrajaya and Hulu Selangor vicinities lately. These are for the use of academic and support staff.
Extending goodwill to primary schools
"Having contributed some 11,000 face shields to secondary schools in Putrajaya and Hulu Selangor in June, Perodua now extends the same goodwill to primary schools in those areas," said Perodua President & CEO, Dato' Zainal Abidin Ahmad.
"We do this firstly for the protection, health and well-being of our beloved schoolchildren, teachers and support staff; secondly, as a token of appreciation to the Federal government for all their efforts in dealing with COVID-19; and thirdly, to give back to the local community we have called home for the past 27 years."

Over 30,000 face shields distributed
Perodua has to date distributed over 30,000 face shields in total. Recipients have included the Putrajaya Federal Territory Education Department, the Hulu Selangor District Council, District Education Office and clinics, the Selayang Municipal Council and various morning and night market hawkers in Hulu Selangor and Selayang.
The face shields, manufactured by an associate of Perodua's, feature a fog-resistant visor made of polyethylene terephthalate for optimal visibility, sponge cushioning that hugs the forehead to act as a barrier against airborne droplets, and an adjustable elastic band for a snug and comfortable fit.
"This Malaysia Day, Perodua, as a caring and responsible People First company, asks all Malaysians not to let their guard down. Please continue to be cautious and comply with all government health and safety guidelines, and we will defeat COVID-19 together as one nation," Dato' Zainal urged.