For those who want premium air quality in the premium cars they travel in, Volvo's new Advanced Air Cleaner technology can satisfy that expectation. The technology is a world-first premium to provide Volvo drivers with clean and healthy air inside their cars and also clean the air of their cabin ahead of their journey.
While it may seem like the Swedish company is focusing on air cleanliness in view of global concerns brought on by the COVID-19 pandemic, Volvo has given attention to air quality in the cabin for decades. It was among the early carmakers to provide pollen filters and of course, it has continuously developed technologies to ensure that its exhaust emissions from its engines are as clean as possible.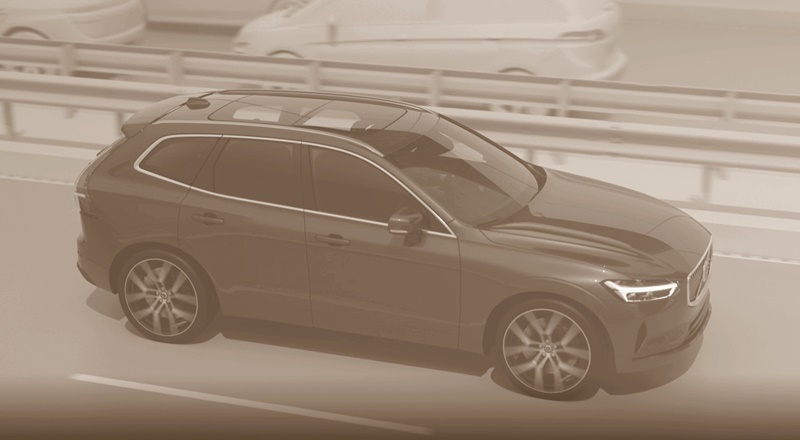 Measuring and cleaning
The system has a sensor that measures PM 2.5 levels inside the cabin, creating a feature not available in any other car currently on the market. Indicating the amount of fine particulate matter in the air, PM 2.5 is a widely used measure for air quality. Globally, many urban areas suffer from PM 2.5 values that exceed recommended levels by the World Health Organisation, underlining the need to minimize their impact.
In China, where PM 2.5 measurements and related information services are well established, Volvo drivers can also compare air quality inside the cabin to that outside the car.
Available on all 60-series and 90-series Volvo models based on the Scalable Product Architecture (SPA) since early this year, the Advanced Air Cleaner uses a synthetic fibre-based filter and ionization to clean the air. Up to 95% of all PM 2.5 particles can be removed with these two methods.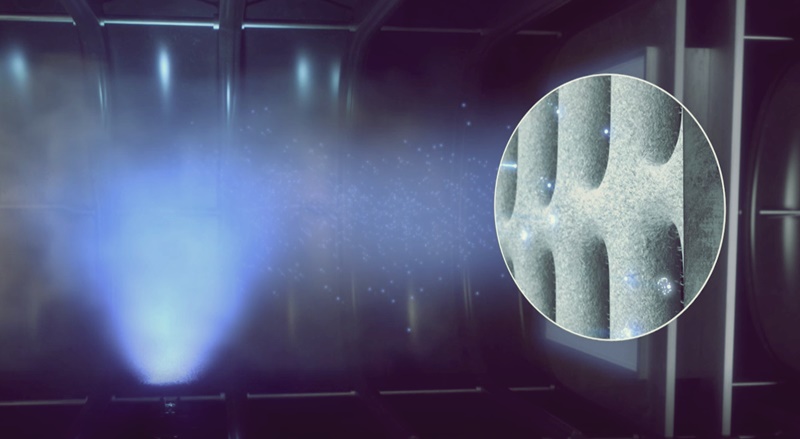 Healthier air means safer driving
With the greater air filtration, air quality inside the car is much healthier, limiting the adverse health effects that are associated with air pollution and fine particulates. Cleaner air inside the car also helps make driving safer as healthy and fresh air can help boost driver concentration.
Stale air tends to make a driver sleepy too, which is why the air inside needs to be refreshed periodically by opening the windows or switching to fresh air mode for the ventilation system. However, as external air quality is not clean, this is where Volvo's Advanced Air Cleaner technology is very useful to clean it as it enters the cabin.
Drivers of certain Volvo models can also use the Volvo On Call smartphone app (where available) to easily schedule an extra cleaning of the cabin air ahead of their journey. The app then tells drivers about the actual PM 2.5 levels inside the cabin after cleaning.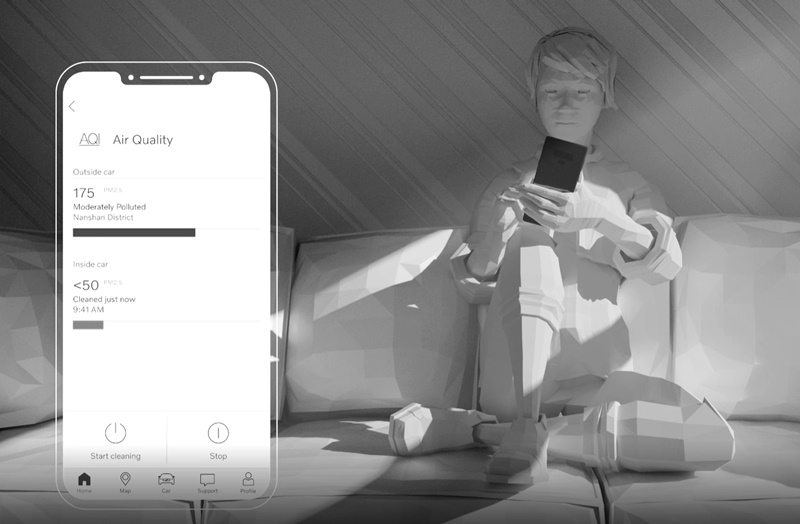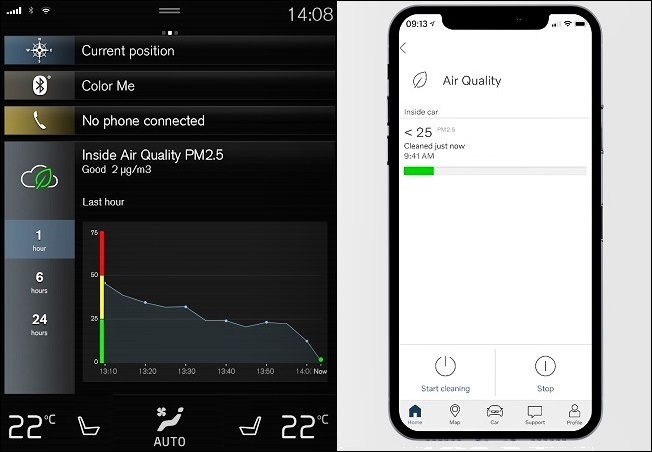 "With our Advanced Air Cleaner technology, you can rest assured that the air you breathe inside your Volvo is cleaner and healthier," said Anders Lofvendahl, Senior Technical Expert on Cabin Air Quality at Volvo Cars. "We believe that clean air is good for you, both from a health and from a safety perspective, and we will continue to push the envelope in this area."
Apart from the Advanced Air Cleaner technology, Volvo Cars also works on creating a healthy environment inside its cars in other ways. Its engineers have a long-standing focus on removing emissions from organic substances in the car. They also aim to minimize the amount of allergy-causing materials from its interiors as well as generation and emission of odours from parts and materials used inside the cabin.
Geely Auto looks at 'passenger safety' from a different perspective, aims to make cars 'healthier'