As Ferrari's first series production PHEV (Plug-in Hybrid Electric Vehicle), the SF90 Stradale marks the beginning of a whole new chapter in the company's history.
'SF90' is a reference to the 90th anniversary of the foundation of Scuderia Ferrari and 'Stradale', which translates to 'road', underscores the distinct link that has always existed between Ferrari's track and road cars.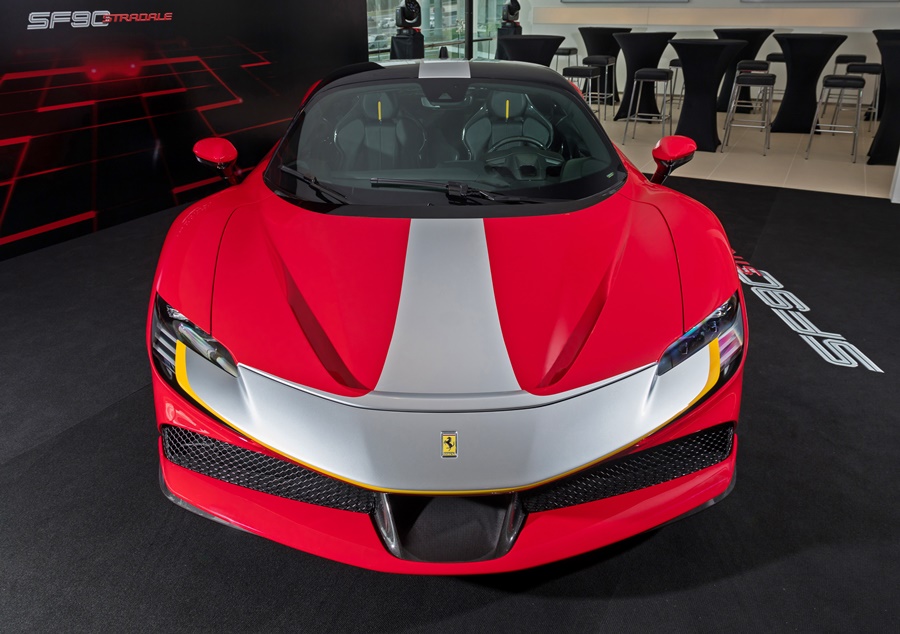 From a stylistic perspective, it completely rewrites the mid-rear-engined sports berlinetta proportions introduced on the 360 Modena 20 years ago.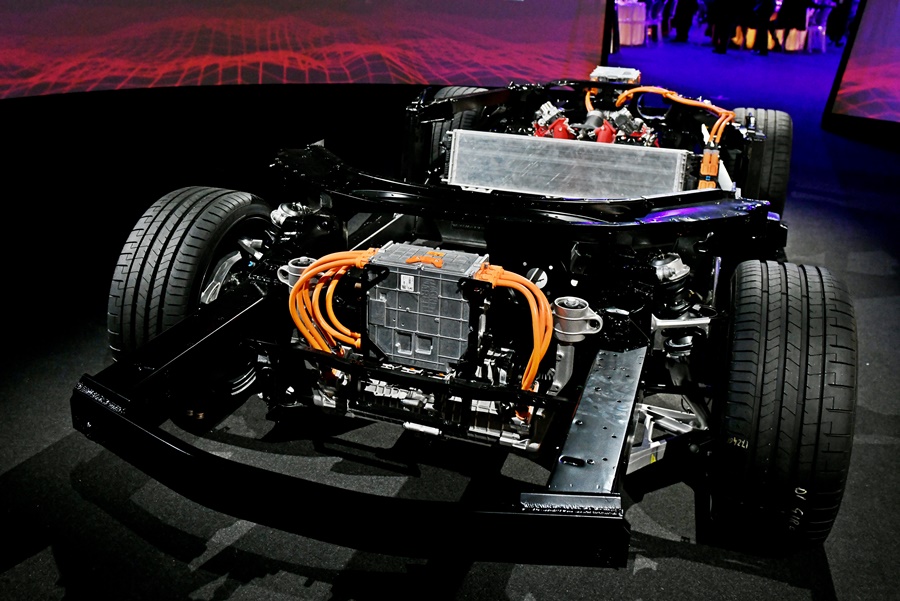 Ferrari has successfully taken on the challenge of combining conventional and electrical power sources with its first ever plug-in hybrid vehicle, once again drawing upon its advanced technology from the track and making it applicable for the road.
The new model delivers unprecedented performance for a production car, with figures such as 1,000 ps, and a weight-to-power ratio of 1.57 kg/ps, with 390 kgs of downforce at 250 km/h.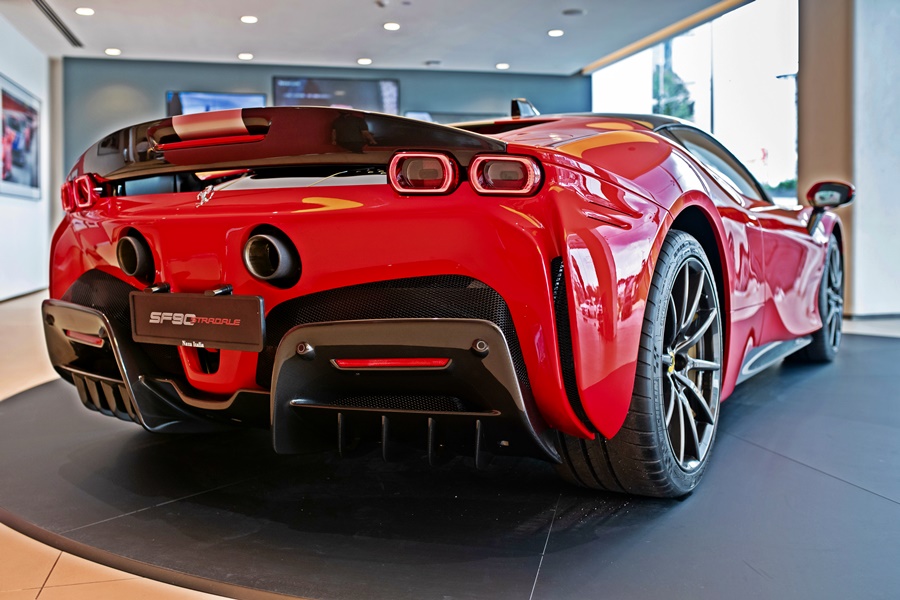 The 90° V8 turbo 3990 cc engine delivers 780 ps (the highest power output of any 8-cylinder in Ferrari history), with the remaining 220 ps from 3 electric motors.
The SF90 Stradale is the first Ferrari sportscar to be equipped with 4WD, a step necessary to allow the incredible power unleashed by the hybrid powertrain to be fully exploited. With an 8-speed dual-clutch transmission, its claimed 0-100 km/h time is 2.5 sec and 0-200 km/h is 6.7 seconds.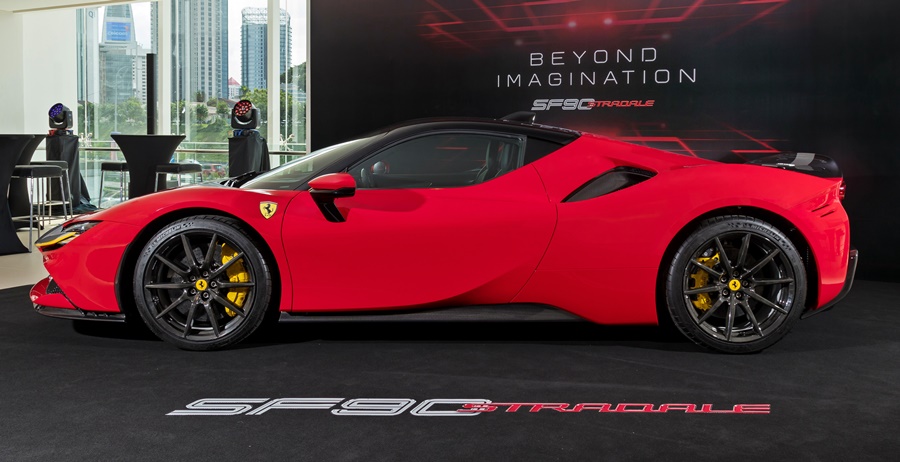 As well as exclusively providing propulsion in electric drive, the two front motors independently control the torque delivered to the two wheels, extending the concept of Torque Vectoring.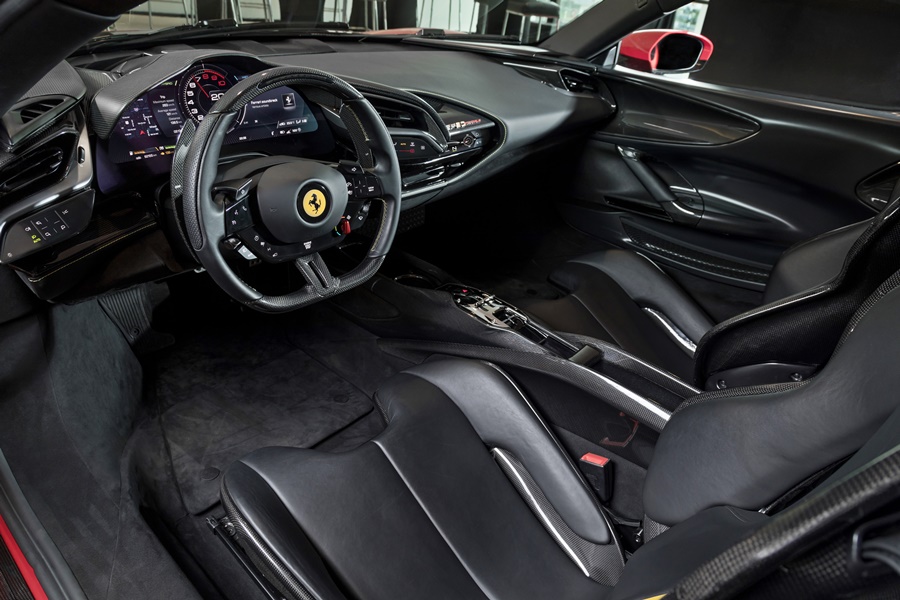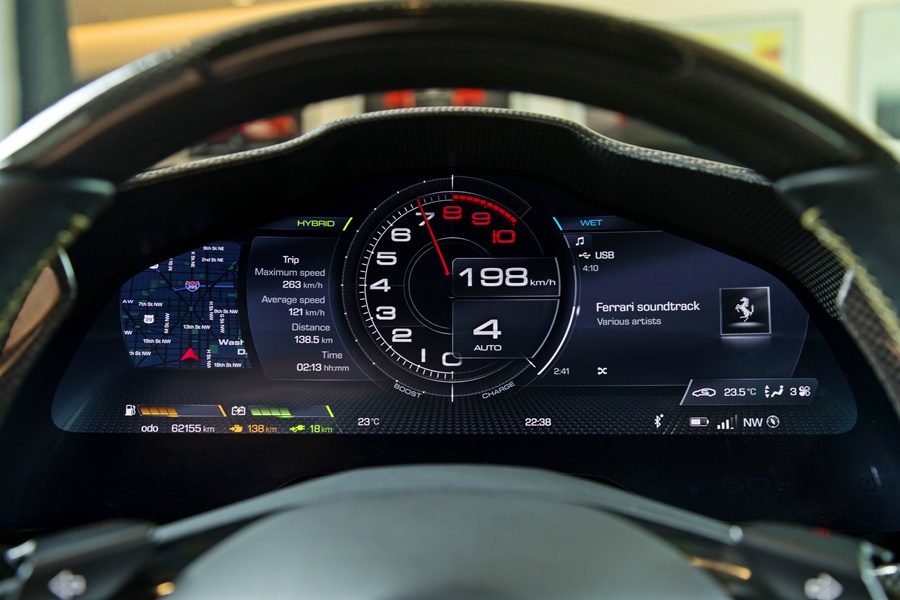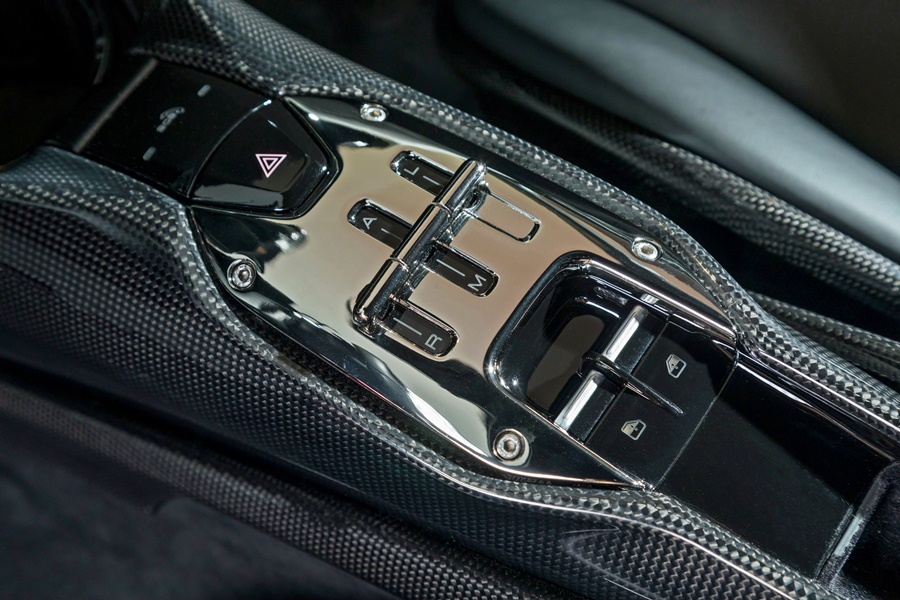 A major innovation within is the steering wheel which now has a touchpad and a series of haptic buttons that allow the driver to control virtually every aspect of the car using just their thumbs. The central instrument cluster is now entirely digital with the first automotive application of a 16-inch curved HD screen which can be fully configured and controlled using the controls on the steering wheel.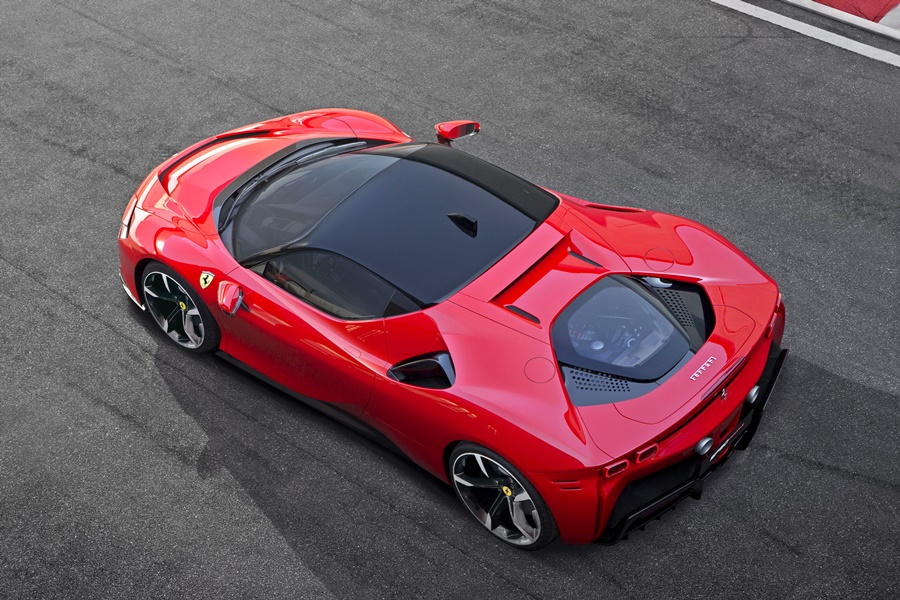 To own this Ferrari will require more than RM1,908,000 as the figure does not include duties, insurance and other taxes.
Click here for other news and articles about Ferrari.