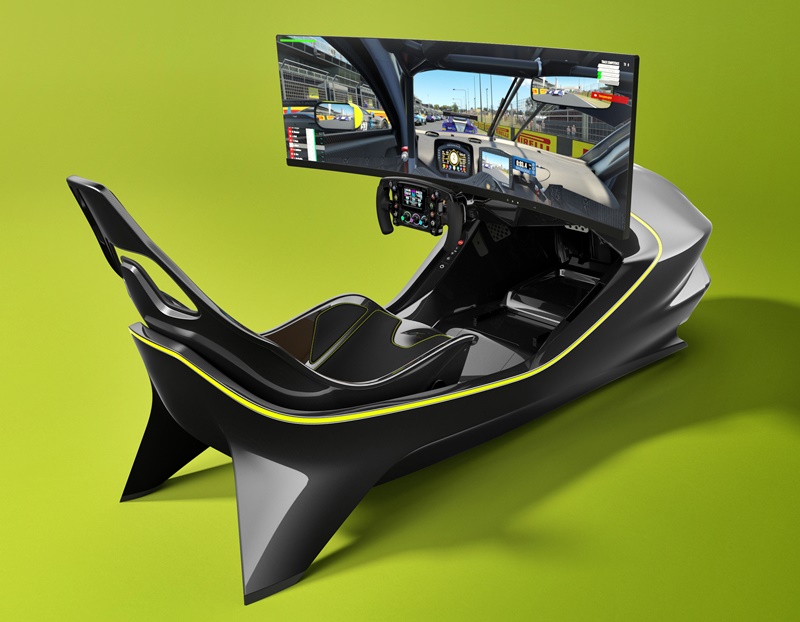 Simulator racing has been growing over the years, both in terms of technological advances that increase realism as well as popularity globally. Companies making the hardware and software for simulators are pushing the envelope further and further, and with the AMR-C01 Racing Simulator, those who want to compete in the virtual or the real world can have the ultimate luxury home simulator.
Designed by Aston Martin and engineered by Curv, the AMR-C01 has a lightweight carbonfibre monocoque structure and utilises the latest technology to provide a fully immersive driving experience for the home user. The seating position mirrors that of the Aston Martin Valkyrie, adding a futuristic hypercar feel to the simulator.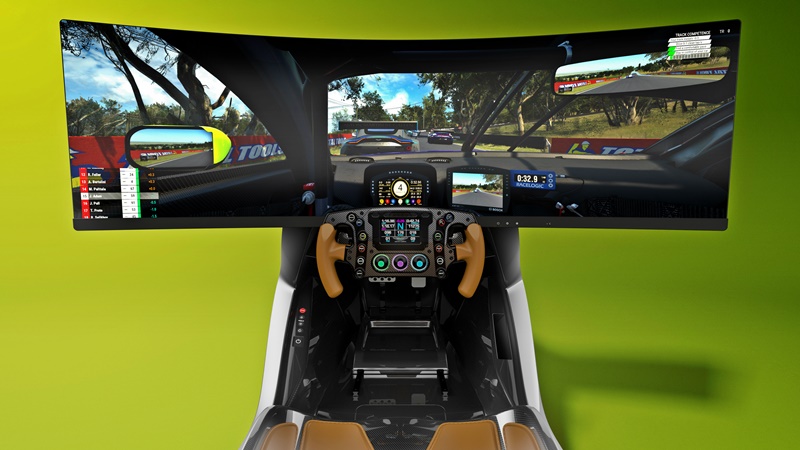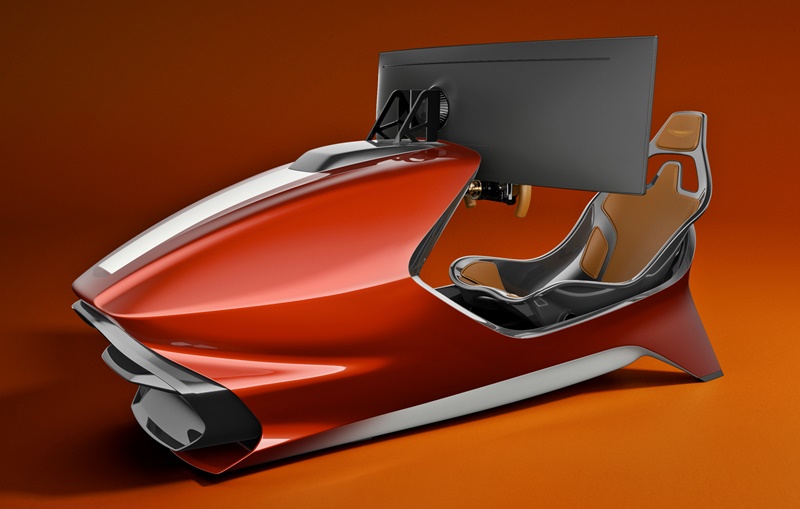 Carbonfibre bodywork
Hand-assembled by Curv Racing Simulators, using the highest quality components and latest Assetto Corsa software, the AMR-C01 has a unique look, thanks to the work of the Aston Martin Design team. Crafted in carbonfibre, the front of bodywork is shaped to invoke the signature Aston Martin Racing grille.
The all-carbonfibre monocoque provides a rigid structure, the design of which also adds to the sporting look of the simulator. As what customers would expect of any Aston Martin car, there is a high level of refinement and surface quality as well as finish.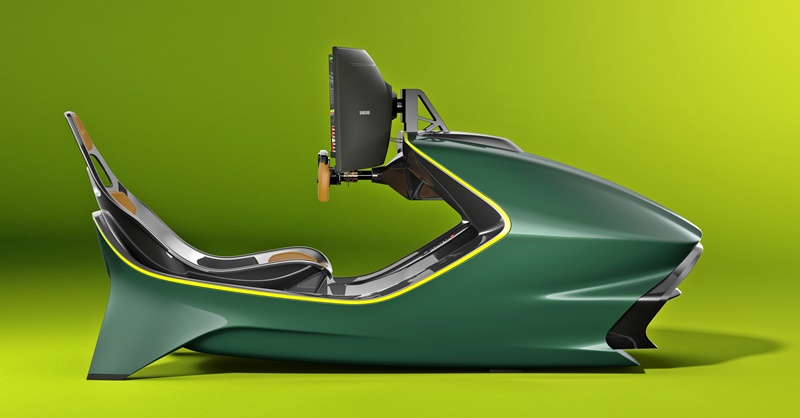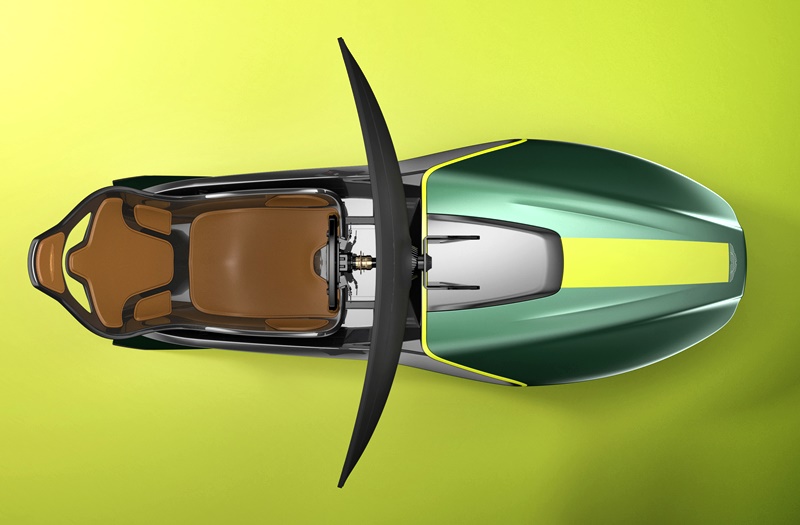 "This was a challenge for the design team as, although the simulator isn't a car, it is inspired by our racing cars. It needed to exude the same elegance, boasting the same dynamic lines and balance of proportions as any Aston Martin with a racing lineage. I can picture the AMR-C01 in the most beautiful of residences as a sculptural work of art in its own right," said Aston Martin's Chief Creative Officer, Marek Reichman.
For the love of racing
Curv Racing Simulators is led by Aston Martin works driver, Darren Turner, who is a simulator specialist with over 20 years' experience in cutting edge Formula 1 simulation. "The AMR-C01 is all about the love of racing. We've created a home simulator with incredible immersion that offers users the opportunity to have a great time racing in the virtual world, from the comfort of their own home," said Turner.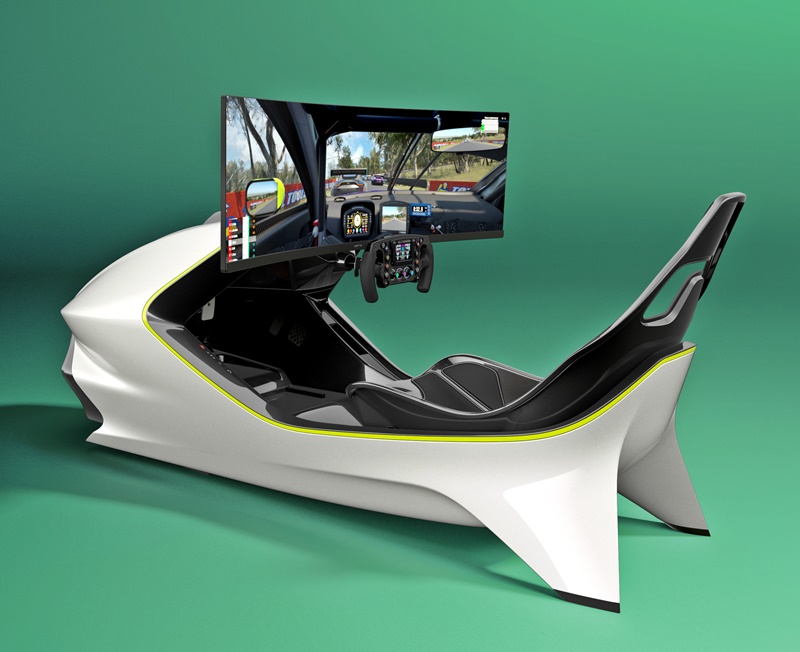 Hypercar experience
"We modelled the driving position on the Aston Martin Valkyrie so users of AMR-C01 can get the full hypercar experience. I'm very proud of what we've been able to achieve, with design and engineering creating what I believe to be the most beautiful home simulator available," he added.
Only 150 of these state-of-the-art simulators will be available, each priced from £57,500 (about RM304,000) in the UK. The first units can be delivered during the fourth quarter of this year.
James Bond's Aston Martin DB5 in 'Goldfinger' reborn – complete with the gadgets!