The Ferrari showroom in Petaling Jaya, Selangor, has undergone renovation which brings its appearance in accordance with the Italian brand's latest Corporate Identity (CI) design. A total of RM3.5 million was spent for the renovation and refurbishment of the showroom which has been at the location since 2009. It is among the first few in Southeast Asia to incorporate the new CI.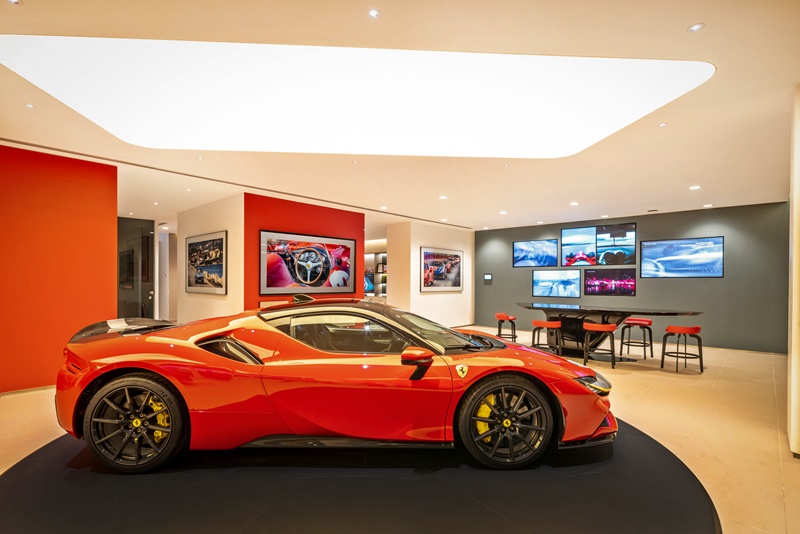 'Exclusive club' for customers and owners
The showroom has two floors, covering a total of 11,900 sq ft, and can accommodate up to 7 cars. On the ground floor is the main display area which showcases the latest Ferrari models available for the Malaysian market. A customer lounge, finely furnished and equipped with a coffee bar, provides customers with a luxurious space that has a community feel and a sense of being at an exclusive club.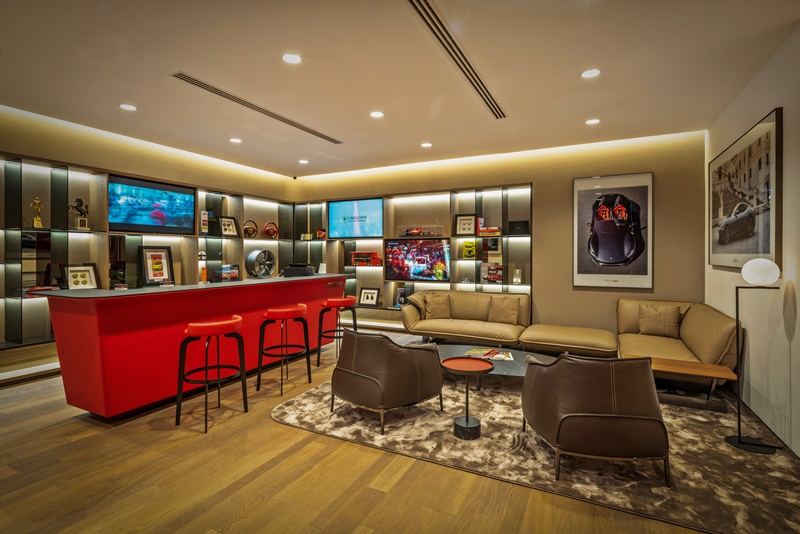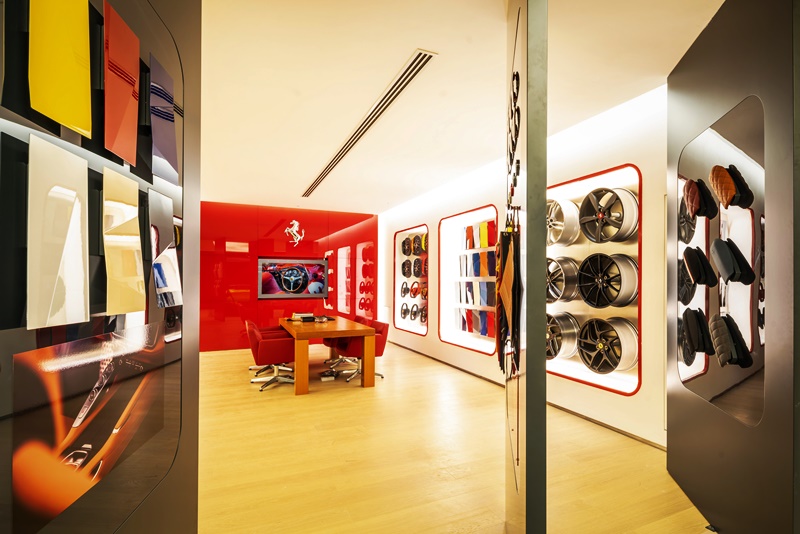 The Configuration Room
In the Configuration Room is a broad selection of materials and options as well as the exclusive 'atelier' panels which rotate and allow for the room to be closed off when discerning customers would prefer to design their Ferrari with peace and privacy. The experience provided is said to be comparable to that offered to Ferrari customers at the factory in Italy.
Also located on the ground floor is a brand experience video wall and a private consultation room. For those taking delivery of their car, a delivery area has been thoughtfully designed for owners to celebrate the occasion.
Ferrari Approved
The first floor is partially dedicated to Ferrari Approved, the brand's pre-owned certification programme. The pre-owned models go through a meticulous 190-step check and are prepared to ensure that their new owners receive a Ferrari in world-class condition.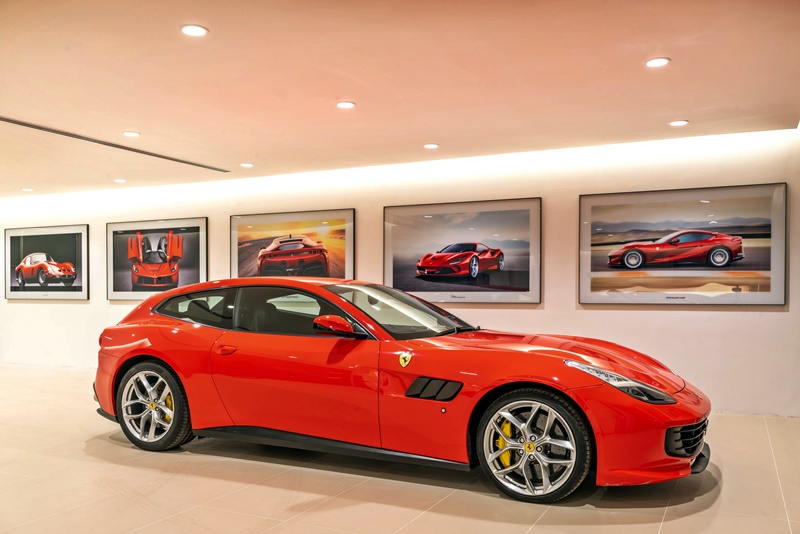 A Heritage Wall and library offer a glimpse into Ferrari's history, legacy and the brand's evolution into the automotive powerhouse that it is today. Last year, Ferrari claimed the title of the world's strongest brand, according to the Brand Finance Global 500 report. Its strength was determined through a review of marketing investment, stakeholder equity, and business performance.
Ferrari Classiche Academy lets you experience driving supercars before the electronic age