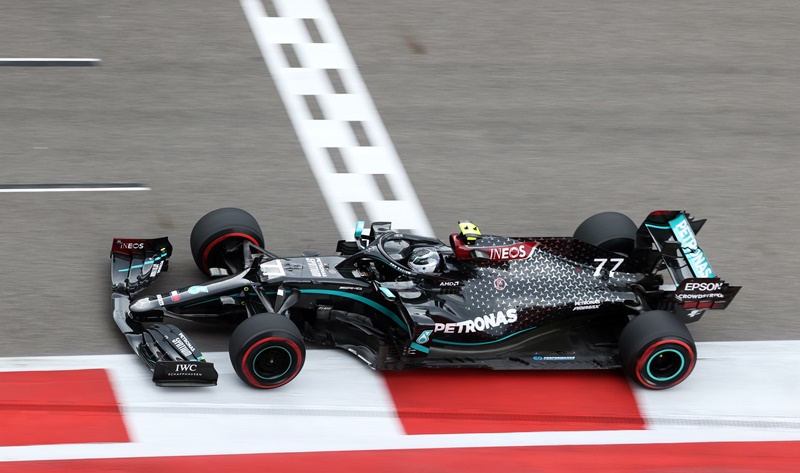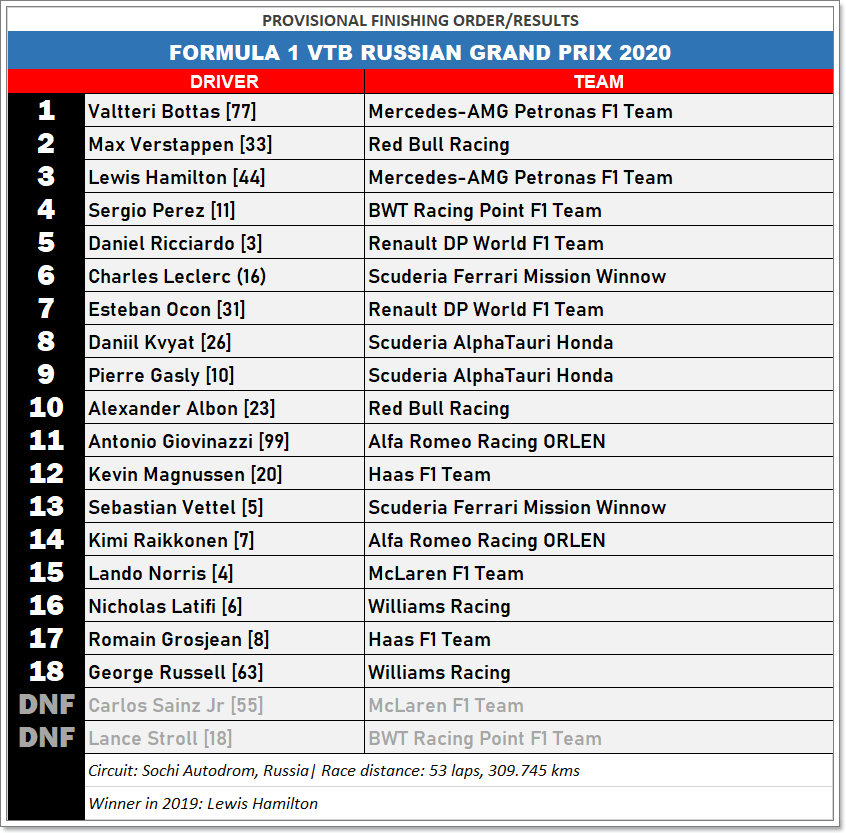 ♦ The first two retirements of the race were Lance Stroll and Carlos Sainz, Jr. who crashed within the first few turns, bringing the Safety Car out for the first 5 laps.
♦ Pirelli said that early appearance of the Safety Car would help reduce tyre wear at a crucial point in the race with the cars on full fuel. It would also be advantageous for the soft tyre runners.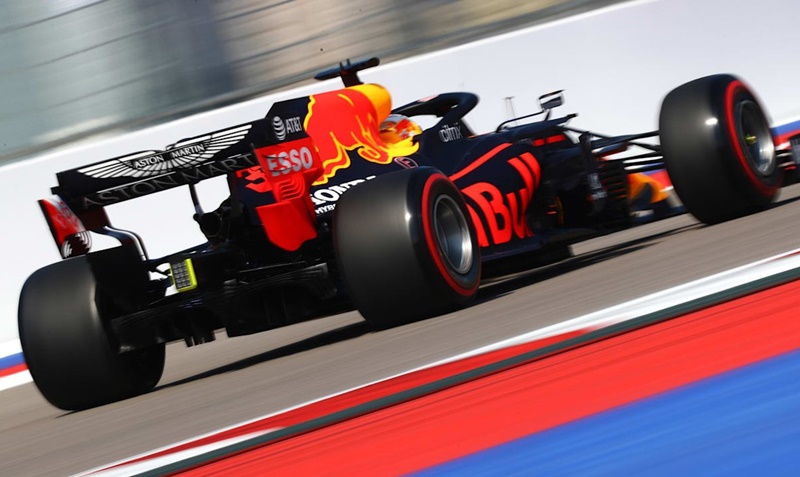 ♦ As the race resumed with the departure of the Safety Car, news came that Lewis Hamilton had been given two 5-second penalties. The offence: doing practice starts in the wrong place.
♦ At that early point in the race, there were at least 6 cars within 10 seconds of Hamilton, who was in the lead, so he had to work very hard to stretch the gap. He served his penalty on the 17th lapas tyres were changed, rejoining the race in 10th position.
♦ At the halfway mark of the 53-lap race, it was Valtteri Bottas in the lead with a 10-second gap from Max Verstappen. A frustrated Hamilton was about 5 places back and contemplating whether to push harder or just manage the tyres and pick up as many points as possible by the end of the race.
♦ Daniel Ricciardo was another driver who got a penalty – 5 seconds for  'failing to follow the race director's instructions'. Accepting the bad news, the Aussie driver told his team that he would 'drive faster'.
♦ With 10 laps remaining, Hamilton was up to third, behind Verstappen and Bottas. But the gaps were fairly big and by race end, the Red Bull driver was about 14 seconds ahead.